The Las Cruces Arts Fair opens on Friday, March 18 at 5:00 PM at the Las Cruces Convention Center. In its 6th year, the Arts Fair features original work by fine artists from throughout the United States and Mexico. This year, much to the delight of all, the Arts Fair fills the entire Convention Center, utilizing both ball rooms. It is a showcase of incredible work from one hundred and one artists who were selected by a jury of local arts professionals. There are many returning artists, even more new artists, and emerging student artists.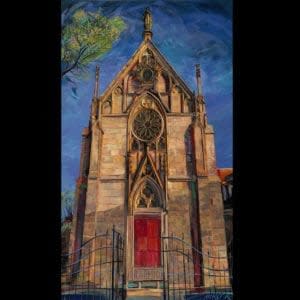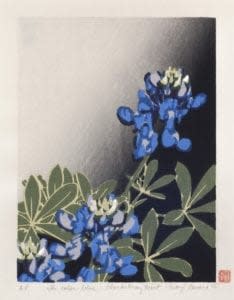 Opening night festivities begin at 5:00 PM. Patrons may visit the cantina, browse the silent auction tables, visit with the artists, and listen to live music by Euterpe, the flamenco guitar ensemble who was a crowd favorite at last year's event. Those who purchase opening night tickets are free to return on Saturday or Sunday.
Featuring artwork in a variety of media, the Arts Fair has something for everyone. Fiber artists create intricately patterned hand-woven clothing. There are hand-painted silks and wonderful leather accessories. There is a remarkable selection of jewelry created by artists working in glass, gold, silver, and gemstones. In the world of two-dimensional art – you will find breathtaking landscapes, intimate indoor scenes, wildlife art, and abstract fine art. The mixed-media division is always exciting with unique compositions created from paper, wood, leather, metal, and other materials. Glass artists, using a variety of techniques, will dazzle you with their light-filled creations. Your journey through the Las Cruces Arts Fair won't be complete until you take the time to visit with ceramic artists who decorate their fragile pieces with fanciful designs. Visitors will find furniture, yard art, and decorative accent pieces. Imagine adding one of these masterpieces to your personal art collection. Visit the Las Cruces Arts Fair; learn more about the world of fine art, discover new artists, and just maybe you will find something that you can't live without.
The Las Cruces Arts Fair continues on Saturday, March 19, 10:00 AM to 5:00 PM and Sunday, March 20, 10:00 AM to 4:00 PM. with live music by Euterpe and Leo Garza's "Trio Romantico".  For those who need to take a break from shopping, artists will provide continuous demonstrations on Saturday and Sunday.  Don't miss this chance to meet the artists and learn more about their creative process. Be sure take the time to visit the Silent Auction. The auction features works of art donated by participating artists and other generous supporters. Proceeds from ticket sales and the Silent Auction benefit the Doña Ana Arts Council and provide funding for its numerous art education programs.
And for those who do not want to shop at all, there will be a "Sports Den" right off the entrance with a big screen TV tuned to a March Madness game—a perfect escape for non-shopping spouses
Presented by the Doña Ana Arts Council at the Las Cruces Convention Center, admission to the Las Cruces Arts Fair is $6 per person. Children under the age of 12 are admitted free of charge. Hours are Friday, March 18, 5:00 PM-9:00 PM; Saturday, March 19, 10:00 AM-5:00 PM; and Sunday, March 20, 10:00 AM-4:00 PM. The Las Cruces Convention Center is located at 680 E. University Avenue in Las Cruces, NM. For more information about the Las Cruces Arts Fair, including a complete list of participating artists, and other Doña Ana Arts Council programs call 575-523-6403 or visit www.DAArts.org