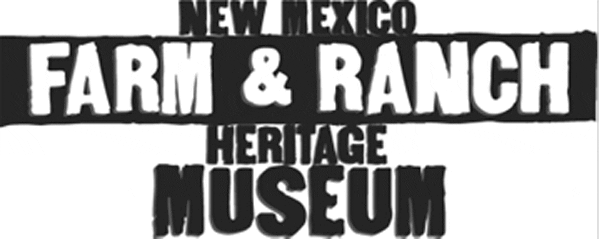 As the festival at the New Mexico Farm & Ranch Heritage Museum enters its 16th year, more activities are being added to help keep the Old West and New Mexico's ranching traditions alive. This year's event is 9 a.m. to 5 p.m. on March 7-8. Admission is $5 for everyone age 5 and older (no discounts or passes).
A Cowboy Dinner & Dance is part of the festivities this year on March 7, with a barbecue beef dinner from 5:30 p.m. to 7:30 p.m. and a dance from 7:30 p.m. to midnight. The Las Cruces band, The Desperados, will provide the live music, and there will be a cash bar. Tickets for this fund-raising event are $30 per person and are on sale at the museum.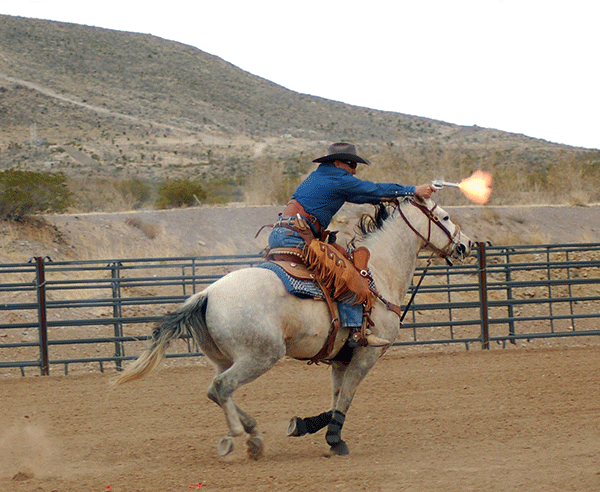 Old West Thunder will do gunfight re-enactments and Enchantment Historical Productions will do a 19th-Century Fashion Show that progresses to modern times, as well as perform as the Skunk Valley Singers and a living history skit called "Daniel F. Beatty: Purveyor of Pump Organs, Clocks and Sewing Machines."
Another living history activity this year is the annual time travel program in the museum's Horse & Cattle Barn. "Pickles, Pies & Cowpunchers" takes visitors back to a Spring Fair in Magdalena, N.M. in 1886. Cowboy Days attendees are invited to interact with the characters as the 1886 folks celebrate the completion of the railroad. Miners and cowpunchers are sampling the wares as townspeople set up various booths and offer pickle tasting and a pie auction. The sheriff and his deputies are keeping an eye on everyone. The time travel experience is from 1 p.m. to 3 p.m. each day.
The new activities this year include mechanical bull rides (for $5 each), and cow bingo, which will benefit its sponsor, Jardin de los Niños, a local shelter for homeless and near-homeless children and families.
The Borderland Pistoleros Cowboy Mounted Shooting Club returns for the second year to demonstrate this fast-growing sport. Riders on horseback go through a course in the museum's Roping Arena firing blanks to pop balloon targets. The museum also will offer its Parade of Breeds program where six different breeds of beef cattle will be herded into the Round Pen where the origins and characteristics of each breed will be discussed.
Cowboy Days also features chuck wagon cooking, stagecoach rides, arts and crafts vendors, food vendors, demonstrations and many children's activities, including the Sheriff's School. Pony rides for kids are $5 each, in addition to regular admission. Pat Howard's working dogs will show their herding ability on Sunday only, and there will be a plant sale both days at the museum's greenhouse.
Music is always part of Cowboy Days and this year's roster of musicians and singers include James Michael, Gary Colson, Kenny Arroyo, Washtub Jerry, Voz Vaqueros, Eddy Harrison and Jim Jones. Also, members of the Western Writers of America will sign copies of their books, tell stories and do readings. The featured authors are Ollie Reed, Stephen Zimmer and Melody Groves.
The New Mexico Farm & Ranch Heritage Museum is located at 4100 Dripping Springs Road. For more information, call (575) 522-4100 or visit www.nmfarmandranchmuseum.org