[vc_column][vc_column_text>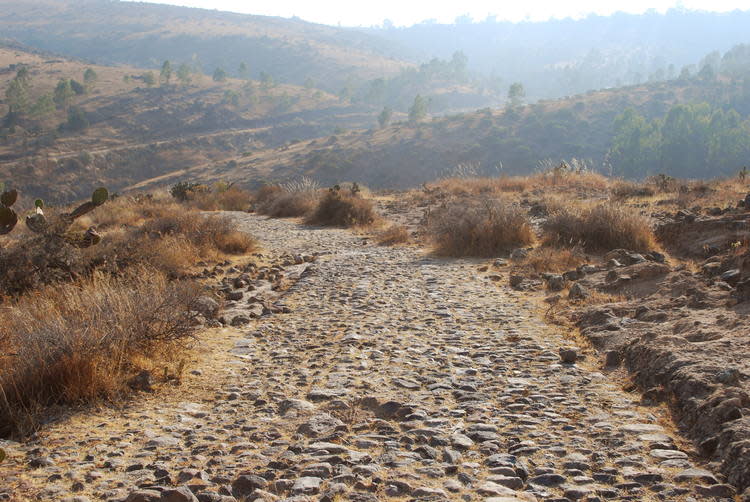 [minti_spacer ]Explore the nationally designated El Camino Real Trail ("The Royal Road of the Interior") during Monuments to Main Street! This trail parallels the Organ Mountains-Desert Peaks National Monument through the beautiful Mesquite Historic District of Las Cruces.
The Camino Real originally united the Spanish capital of Mexico City with the rich mining districts surrounding Zacatecas and Ciudad Chihuahua. This tour explores a well-preserved length of the Camino Real near the Robledo Mountains Wilderness Study Area just south of the Selden Hills. Don't miss out on this beautiful, scenic trail tour – only part of Monuments to Main Street![minti_spacer ][vc_row bg_color="#dd3333" top_padding="20" bottom_padding="20"][vc_column]
Tour Details
[vc_column][minti_spacer ]Dates:
September 10
[vc_column][minti_divider style="2" margin="15px 0 15px 0"]Time:9am – 10:30am[vc_column][minti_spacer ]Meeting Location:Old Doña Ana County Courthouse, 215 N. Alameda, Las Cruces[vc_column][minti_spacer ]Participant Limit: 8[vc_column][minti_spacer ]Ages:5+[vc_column][minti_spacer ]What to Bring:Camera, sun hats, sunscreen, water, snacks[vc_column][minti_spacer ]Schedule a Tour: [vc_column_text>swexpeditions.com [vc_column][minti_spacer ]Cost: $25/person[vc_column][minti_spacer ][minti_divider style="5" margin="15px 0 15px 0"]
Tag A Friend! Enjoy The Fun!
[easy-social-share buttons="facebook,twitter,sms,messenger"]