[vc_column][ultimate_heading main_heading="Community Appreciation Day!" main_heading_color="#dd3333" alignment="left" main_heading_font_family="font_family:Open Sans|font_call:Open+Sans|variant:600" main_heading_font_size="desktop:30px;" main_heading_style="font-weight:600;"][/ultimate_heading][vc_column][minti_divider style="3"][vc_row top_padding="20" bottom_padding="20"]
[video mp4="4" loop="true" autoplay="true"][/video]
[vc_row top_padding="20" bottom_padding="20"][minti_spacer ]
LAS CRUCES, N.M. – Celebrating the 100th birthday of the New Mexico Farm & Ranch Heritage Museum's newly renovated chuck wagon is part of the festivities for the second-annual Community Appreciation Day on August 26th.
Admission is free all day at the museum and activities are planned from 9:00 a.m. to 4:00 p.m. Visitors are invited to interact with living history characters, shop at the plant sale, enjoy the food vendors, or check out the animals, exhibits or vintage tractors. Children's games are part of the activities, as well as train rides and pony rides.
As part of the chuck wagon's 100th birthday celebration, visitors can enjoy free Dutch-oven biscuits and cowboy coffee.
The museum's chuck wagon, which has been transported all over the state during the past 16 years for outreach activities and demonstrations, was restored last spring by Las Crucen Dave Harkness.
"We're breathing life back into the chuck wagon," said Harkness, who worked on it for about five months. "It illustrates the ingenuity of the day and helps us tell a story."
The wheels on the wagon were tightened, and the floor, chuck box, tongue, brakes, and sideboards were rebuilt. The wagon has a new canvass bonnet and bows.
"Everything is by original specifications and we used materials that were used typically back then," said Harkness, who studied diagrams, photographs and old catalog listings for the wagon. "There are no modern fastening systems or anything like that."
The wagon is a "double-box" Weber wagon that dates to around 1917. The museum purchased the wagon in 2001 from the Mule Creek Trading Company in Capitan, N.M.
[vc_row top_padding="20" bottom_padding="20"][minti_spacer ][minti_iconbox title="Contact: Craig Massey | (575) 522-4100 ext. 101"][/minti_iconbox][vc_row top_padding="20" bottom_padding="20"][minti_spacer ][vc_row bg_color="#dd3333" top_padding="5" bottom_padding="5"]
ACTIVITIES
[vc_row top_padding="20" bottom_padding="20"][minti_spacer ][minti_iconbox icon="fa-calendar" title="Train Rides - 9:00 a.m. to 3:30 p.m."][/minti_iconbox][minti_iconbox icon="fa-dollar" title="$3.00"][/minti_iconbox][minti_iconbox icon="fa-calendar" title="Pony Rides - 10:30 a.m. to Noon | 1:00 p.m. to 2:15 p.m."][/minti_iconbox][minti_iconbox icon="fa-dollar" title="$5.00"][/minti_iconbox][vc_row top_padding="20" bottom_padding="20"][minti_spacer ][vc_row bg_color="#dd3333" top_padding="5" bottom_padding="5"]
DEMONSTRATIONS
[vc_row top_padding="20" bottom_padding="20"][minti_spacer ][minti_iconbox icon="fa-calendar" title="Blacksmithing, Quilting, Milking - 10:00 a.m. & 3:00 p.m."][/minti_iconbox][minti_iconbox icon="fa-calendar" title="Colcha Embroidery - 9:00 a.m. to Noon"][/minti_iconbox][minti_iconbox icon="fa-calendar" title="Wool Spinning - 9:00 a.m. to Noon"][/minti_iconbox][vc_column][minti_divider style="3"][ultimate_heading main_heading="New Mexico Farm & Ranch Heritage Museum" main_heading_color="#dd3333" alignment="left" main_heading_font_family="font_family:Open Sans|font_call:Open+Sans|variant:600" main_heading_font_size="desktop:25px;" main_heading_style="font-weight:600;" sub_heading_font_family="font_family:Open Sans|font_call:Open+Sans" main_heading_line_ margin_design_tab_text=""][/ultimate_heading][minti_spacer ]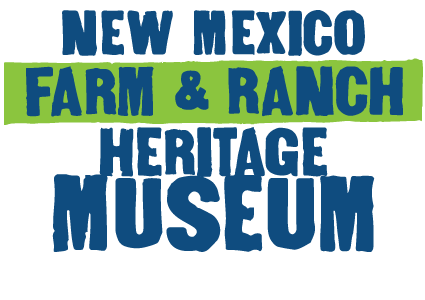 [minti_iconbox icon="fa-map" title="4100 Dripping Springs Rd, Las Cruces, NM 88011"][/minti_iconbox][minti_iconbox icon="fa-calendar" title="Monday - Saturday: 9:00 A.M. – 5:00 P.M."][/minti_iconbox][minti_iconbox icon="fa-calendar" title="Sunday: Noon – 5:00 P.M."][/minti_iconbox][minti_iconbox title="(575) 522-4100"][/minti_iconbox][vc_column][minti_divider style="3"][ultimate_heading main_heading="Get the best of Las Cruces on the go with our new free mobile app" main_heading_color="#dd3333" heading_tag="h1" alignment="left" main_heading_font_family="font_family:Open Sans|font_call:Open+Sans|variant:600" main_heading_font_size="desktop:25px;" main_heading_style="font-weight:600;" sub_heading_font_family="font_family:Open Sans|font_call:Open+Sans" main_heading_line_ main_heading_margin="margin-bottom:25px;"][/ultimate_heading][minti_image img="17325" lightbox="2" url="https://itunes.apple.com/us/app/visit-las-cruces/id1222700134" target="_blank"]
[minti_image img="17324" lightbox="2" url="https://play.google.com/store/apps/details?id=com.visitapps.visitlascruces" target="_blank"]
[vc_column][minti_spacer ]