Social distance in the great outdoors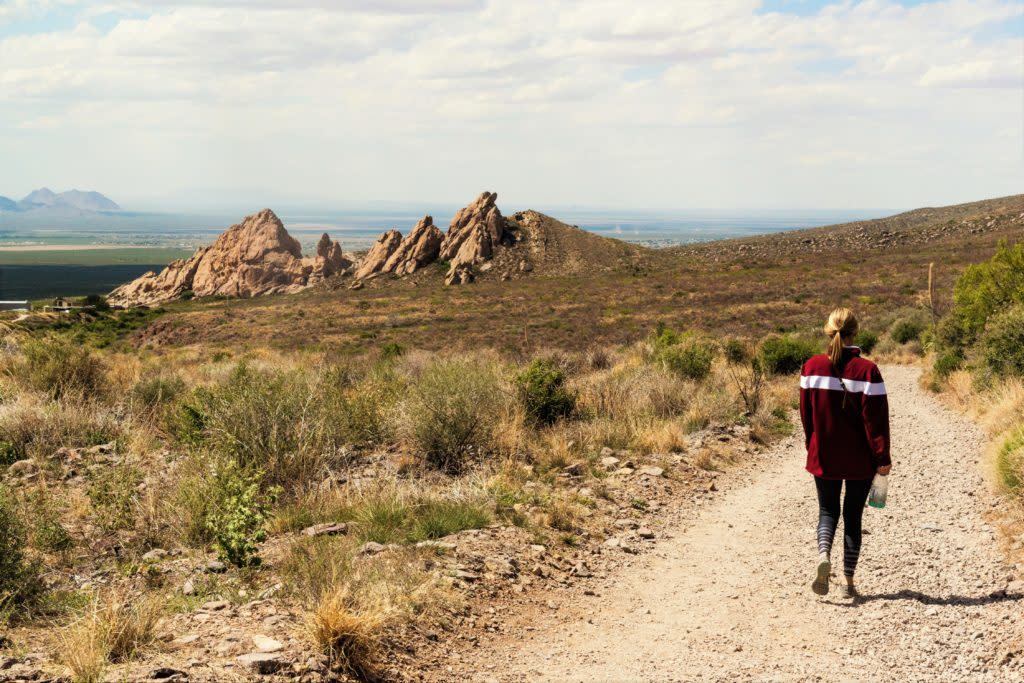 Towering nearly 9,000 ft., the Organ Mountains serve as an awe-inspiring backdrop for Las Cruces. The mountain range is ripe for exploring and is the namesake for the Organ Mountains-Desert Peaks National Monument established six years ago. The monument also includes the Robledo Mountains, Sierra de las Uvas, Potrillo Mountains and Doña Ana Mountains; all of which, provide ample opportunities for photography, hiking, horseback riding, mountain biking, camping, wildlife viewing and to explore petroglyph sites.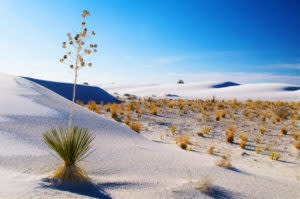 If that wasn't enough, less than an hour west is America's newest national park. White Sands National Park is often described as one of the world's great natural wonders and rightly so. Expect to be awed by the sight of 275 square miles of pure white, rolling gypsum dune. One of the most interesting things to note about the park is the fact that gypsum, unlike silica sand, does not absorb heat from the sun, making the dunes comfortable to walk on, even in the hot, summer months.
Patio dine, support local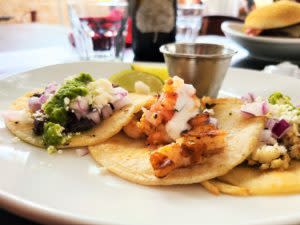 Any trip to the Mesilla Valley isn't complete without indulging in the local cuisine. Dig into staples like enchiladas (red or green?), chile rellenos, flautas, homemade salsa and more, all while sipping on some of the state's award-winning margaritas. The majority of local restaurants are adapting to these changing times and now offer shaded, outdoor dining. It's one way to provide diners a safe environment to enjoy a meal out with a side of some piece of mind.
While passing through or just searching for that perfect date night spot, first, decide where to dine, give the place a call and find out their protocol. This will help ensure that the restaurant is open for business and providing outdoor dining.
This list was compiled 7/30/2020 and may not include all eateries with outdoor/patio dining: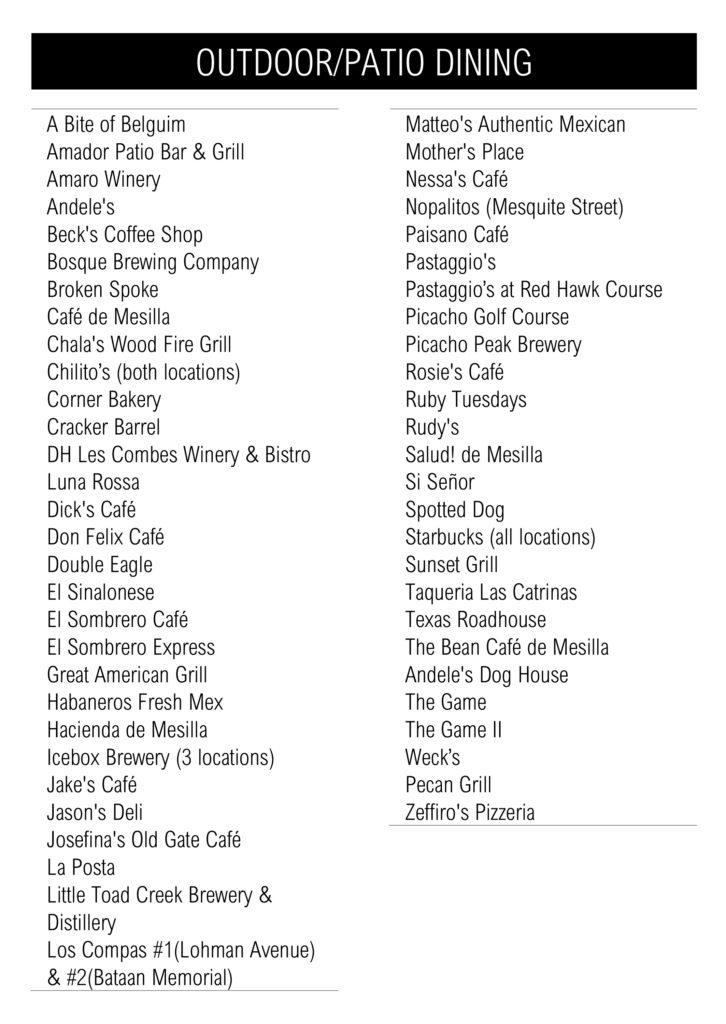 Cool off with a refreshing summer treat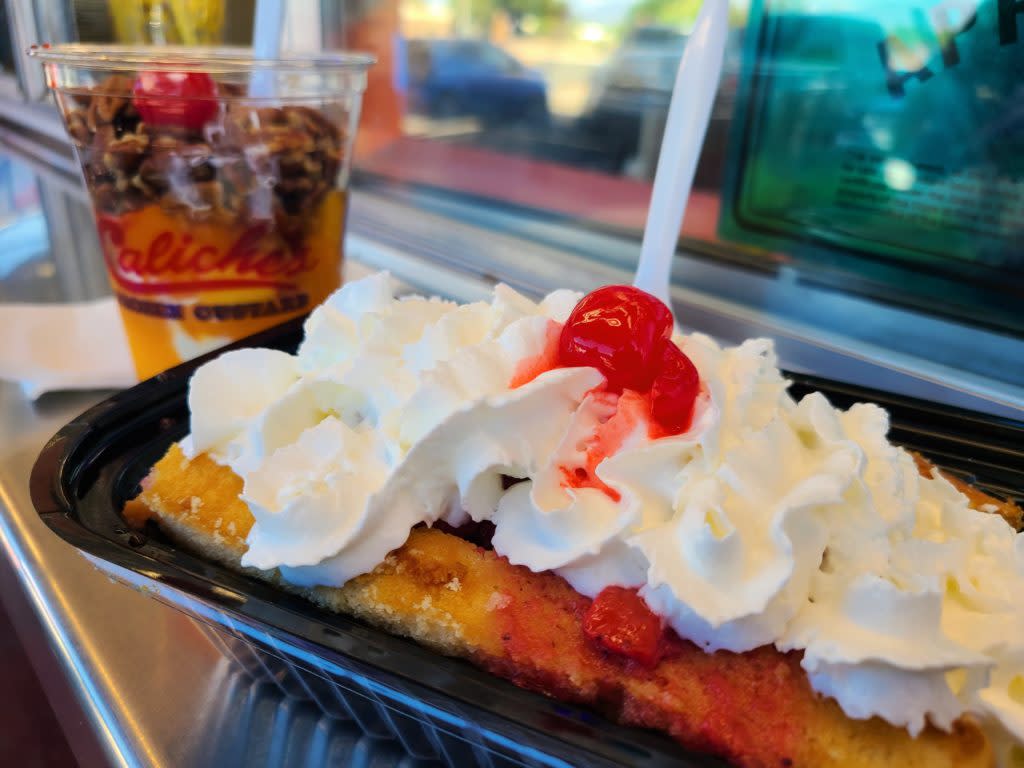 It's no secret that Las Cruces is a beautiful desert city that heats up in the summer months. Why not pick up a treat to help cool off during those sunny summer days, and warm summer nights? Caliche's Frozen Custard is an exclusive southern New Mexico establishment that often gets national recognition. The frozen custard shop is a neon dream and throw back to drive-ins of the past. Not only that, but its unique offerings include a green chile sundae. Other one-of-a-kind places to check out include Sparky's Burger's, Barbeque and Espresso in Hatch, NM, The Paleta Bar Las Cruces, Paleteria La Reyna Michoacana, PQ Treats and more.
Several of these places also serve up agua frescas. These cool, refreshing, multi-colored drinks are perfect for quenching anyone's thirst. Some establishments to pick one up: Matteo's Mexican Food, El Sombrero Express, Miguel's and more.
Take a scenic drive
Explore the beauty of the Mesilla Valley by car. Backroads offer spectacular views of the area's rich agriculture like a drive down Highway 28 through Stahmann Farms famous pecan orchards; an up-close encounter with the mighty Rio Grande along Highway 185; or tower under the majestic beauty of the Organ Mountains passing through Baylor Canyon Road. Each also serve as a scenic way to get from point A to point B.
Admire the city's incredible public art
Las Cruces is rich in culture and history and the art is no exception. Get outside and discover the murals peppered throughout the city and surrounding areas, each with a different style, message and purpose. One great resource to find out what's nearby is via MuralsofLasCruces.com.
Driving into Las Cruces from Interstate 10, make a stop at the scenic overlook and rest area just outside of town and visit the giant Recycled Roadrunner.  A staple in the community for more than 25 years, this giant sculpture and representation of New Mexico's state bird is made of locally recycled material.
Also, on your way into or out of town (via Picacho Avenue), checkout the statement piece of the Big Chile Inn, 2160 W. Picacho Ave. No stay require!