Experience The Beautiful Backcountry Of The Organ Mountains-Desert Peaks
Guided wilderness hikes in Broad Canyon, the Pine Tree Trail loop in the Organ Mountains, and Rustler Fire Trail in the Sierra de Las Uvas. These Wilderness Study Areas offer precious solitude, beautiful views, exciting wildlife and more. Guides will share local lore ranging from previous peoples who inhabited this beautiful landscape to native wildlife and the edible and medicinal plants that hide in plain sight.
Date & Time:  Sunday, September 4th 8:00 am - 2:00 pm | Saturday, September 10th 8:00 am - 2:00 pm
Meeting Location: Nopalitos Galeria & Restaurant, 310. S. Mesquite St.
Participant Limit: 8
Age Range/Difficult: 6+, Moderately Difficult
What You Need to Bring: Camera | Sun Hats | Sunscreen | Water & Snacks
Cost: "FREE"[vc_empty_space ][vc_column_text>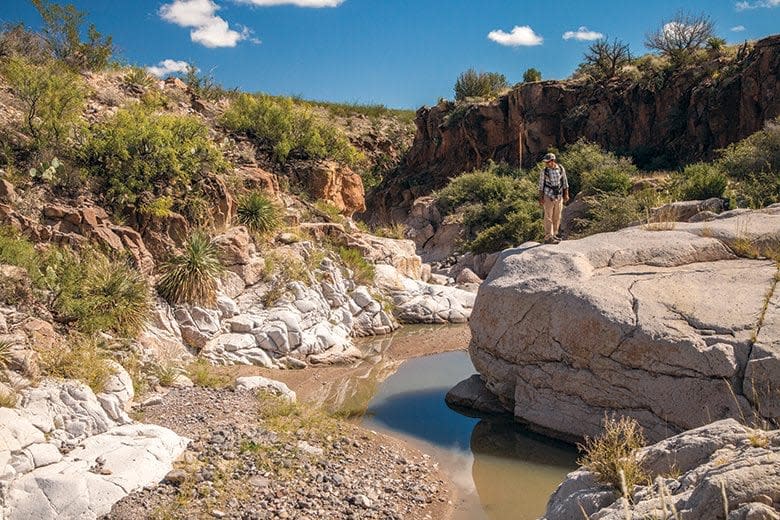 [vc_empty_space ][vc_btn title="Click To Reserve Your Spot" color="danger" align="center" link="url:http%3A%2F%2Fbit.ly%2F2cyt8dF||target:%20_blank|" button_block="true"][vc_empty_space ][vc_custom_heading text="You Will Also Love to Read" font_container="tag:h2|font_size:30|text_align:center|color:%23dd3333" google_fonts="font_family:Open%20Sans%3A300%2C300italic%2Cregular%2Citalic%2C600%2C600italic%2C700%2C700italic%2C800%2C800italic|font_style:400%20regular%3A400%3Anormal"][vc_empty_space ][vcex_blog_grid columns="3" img_size="full"][vc_widget_sidebar sidebar_id="portfolio_sidebar"]