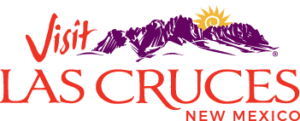 Las Cruces, NM, has been selected a top retirement destination by
Where to Retire, the only magazine in America geared toward helping people with retirement relocation
decisions. Las Cruces is profiled in a feature titled "Bicycling Bliss: 8 Pedal-Powered Cities" in the
March/April 2016 issue, available nationwide on February 16, 2016.

Where to Retire Editor Annette Fuller said these eight cities make it easy to like a bike.
"Shedding the car -- and rush-hour commutes -- is a perk of the retired life, but getting from point A to
point B still is necessary. Hopping on a bicycle nails two goals at once: transportation and exercise. Some
cities, such as Las Cruces, support cycling more than others, with bike lanes, rider encouragement and
more. In addition to being bike friendly, these towns have other characteristics that retirees often look for,
such as culture, active downtowns, access to medical care, stunning scenery and relatively mild weather,"
Fuller said.

Each year, 700,000 Americans relocate to new towns to retire. Generally, relocating retirees are
healthier, better educated and more affluent than those who choose to not relocate. They bring significant
economic benefits to their new states and hometowns. Nationally, two dozen states and hundreds of towns
seek to attract retirees as a source of economic development.

Where to Retire magazine, launched in 1992 with the goal of helping its readers find the ideal
place to retire, is published six times a year. The magazine covers the best retirement regions, towns and
master-planned communities, and has a national circulation of 200,000. The magazine is sold on various
newsstands and at Barnes & Noble bookstores. A one-year subscription to Where to Retire is $18 (a 39
percent savings from the newsstand price). For a magazine subscription or to purchase a back issue, visit
WhereToRetire.com. All material in the magazine is protected by copyright law, and reproduction of
content requires the permission of the magazine. Print and electronic reprints of an article may be
purchased through Dave Hart, DHart@WhereToRetire.com.

8 Pedal-Powered Cities: Ann Arbor, MI; Cary, NC; Chattanooga, TN; Fort Collins, CO; Gainesville,
FL; Las Cruces, NM; Mesa, AZ; Sioux Falls, SD.