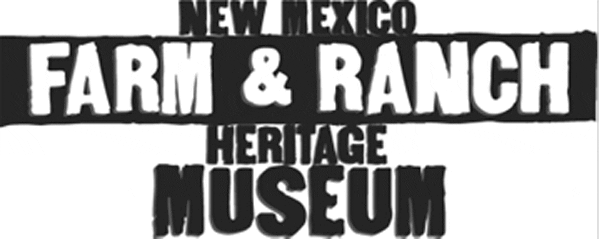 17th Annual Cowboy Days
March 5, 9 a.m. to 5 p.m.
March 6, 10 a.m. to 4 p.m.
The Museum's largest event of the year pays tribute to the state's ranching traditions. Enjoy two days of cowboy demonstrations, chuck wagon cooking, cowboy mounted shooting, children's activities, cowboy music, train rides, plant sale, arts and crafts vendors, living history, gunfight re-enactments, stagecoach and pony rides, and much more. Admission is $5 for everyone 5 and older. To save, be among the first 100 cars each day and get in for only $10 per carload. There are no passes or other discounts for this special event.
 
Culture Series: New Mexico Women's History & Historical Markers
March 10, 7 p.m.
Authors Rosanne Roberts Archuletta and Phil Archuletta will discuss their book, "Women Marked for History," which celebrates New Mexico's history-making women. This book is a culmination of four years of exploration into the lives of women who contributed to the people and communities of New Mexico. They excelled in many fields, including community and government, education, military, business, healing arts and medicine, entertainment, cultural preservation and the arts. Admission is a suggested donation of $2.
 
Crafts for Kids
March 12, 10 a.m. to 1 p.m.
Children of all ages are invited to come to the Museum and create their own St. Patrick's Day craft to take home. Regular admission is required for all family members: $5 for adults, $4 for senior citizens, $3 for children 4 to 17, and free admission for children 3 and under.

Fun in the Garden
March 19, 9:30-11:30 a.m.
Come learn about gardening and the exploration of seeds. We will be planting seeds and watching them sprout and grow in the Museum's greenhouse until April 16. This will be the first session of a two-part workshop. This workshop is for children ages 7 to 10 and a parent or guardian is encouraged to attend and participate with each child. Class limit is 10 students and 10 adults, $5 per person (Museum admission included).
For more information, please call (575) 522-4100.
All classes, workshops and events co-sponsored by the
Friends of the New Mexico Farm & Ranch Heritage Museum
www.nmfarmandranchmuseum.org
4100 Dripping Springs Road
Las Cruces, NM 88011
The New Mexico Farm & Ranch Heritage Museum is a division of the
New Mexico Department of Cultural Affairs