[minti_spacer ]Outdoor adventure, unique culinary experiences, stunning national parks, and an ultra-vibrant culture.  Las Cruces, New Mexico has it all. Affectionately known as "The City of The Crosses," this treasure of a city is growing in popularity every year thanks to its charming hospitality, diverse and rich culture, and abundance of natural beauty and resources. When it comes to affordable vacations, be sure to put Las Cruces on the top of your list.
Outdoor adventurer, history buff, art lover, or aficionado of great food, there is something affordable and fun for you in Las Cruces. Here is a list of 9 things to do in Las Cruces, NM.[minti_spacer ][vc_row bg_color="#dd3333" top_padding="25" bottom_padding="25"]
Here are 9 Free things (or nearly free) that you'll want to include in your itinerary.
[minti_spacer ]1. Las Cruces Farmers and Crafts Market. For those looking for a free activity that will get you outdoors, and up close and personal with the locals, try browsing through the Las Cruces Farmers and Crafts Market in downtown Las Cruces. It's open year-round every Wednesday from 8:30 am to 1 pm at Plaza de Las Cruces, as well as on Saturdays. Packed with the best of local fresh produce, local arts and crafts, and lots of handmade products, you're sure to learn more about the local culture even if you don't buy a thing.  Listen to live music and other entertainment while you browse and grab a snack. This is the perfect place to do some shopping, and while away a couple of hours. [4]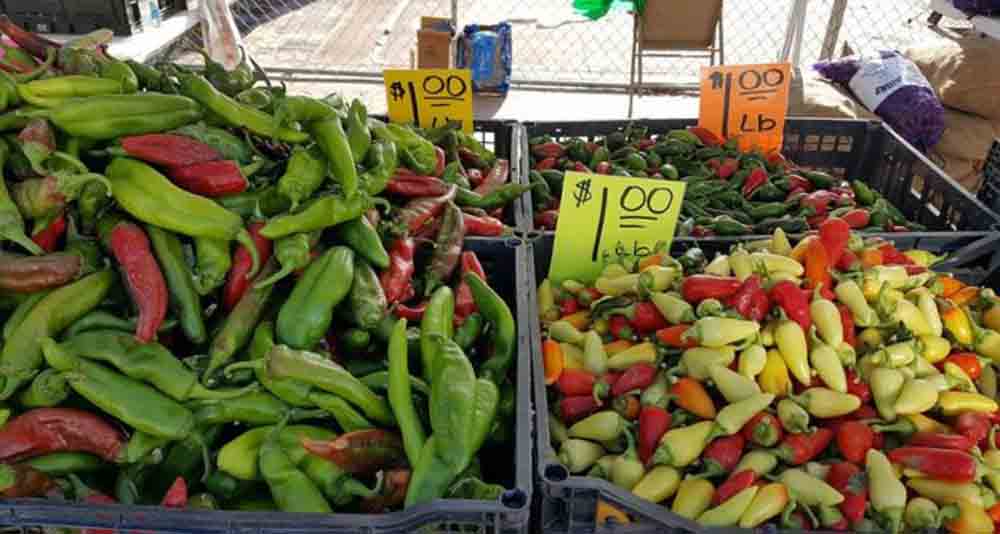 2. Hiking in Las Cruces. For those who enjoy getting out in nature and a hike, Las Cruces is the place! Las Cruces' hiking trails are quite impressive, offering recreation for all level hikers, from beginners to the more advanced. Dripping Springs Trail, on the west side of the iconic Organ Mountains, is appropriate for all levels and features a waterfall and wildlife viewing opportunities. The trail is relatively easy and is about 3 miles long. This is an excellent family activity. There is a $5 fee for vehicle use and $15 for buses. It's open from morning to sunset. Picacho Peak has trails for mountain biking, hiking or equestrian use. Or, explore the  Prehistoric Trackways National Monument. Kids of all ages will enjoy the footprints of dinosaurs that once roamed the earth. The hiking and outdoor opportunities are limitless! [5]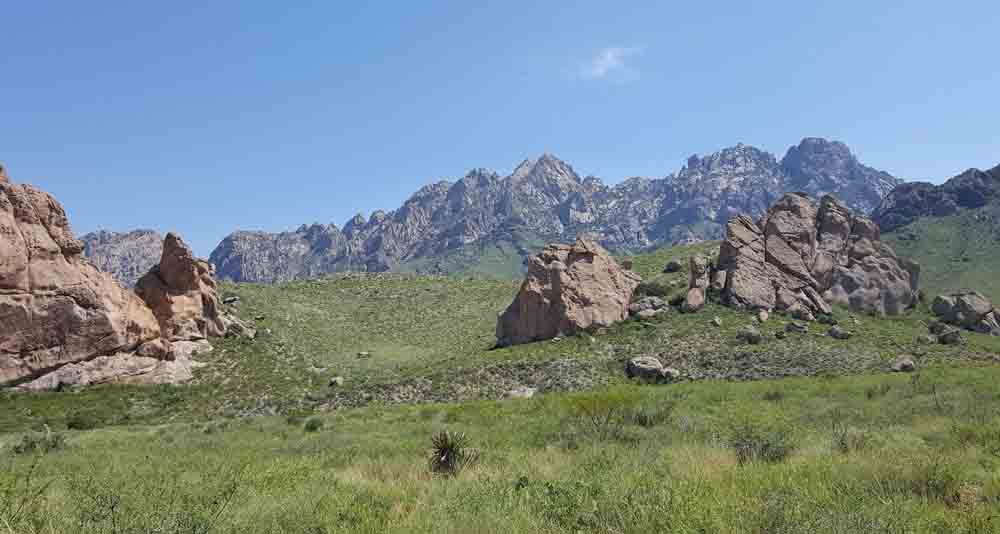 3. Old Mesilla. Take a step back in time. Located just 5 minutes south of Las Cruces, Old Mesilla, a picturesque southwestern town is home to bright and colorful ristras, charming adobe homes, decorated with red chile strung together, and lots of history and lore. This combination creates a charming and vibrant ambiance while taking you back to bygone times. In 1848, Cura Ramon Ortiz was commissioned by the Mexican Government to settle Mesilla. Here, he brought families from Paso del Norte, as well as New Mexico. By 1850, there were more than 800 people in the area. In 1854, after the Gadsden Purchase, Mesilla officially became part of the United States.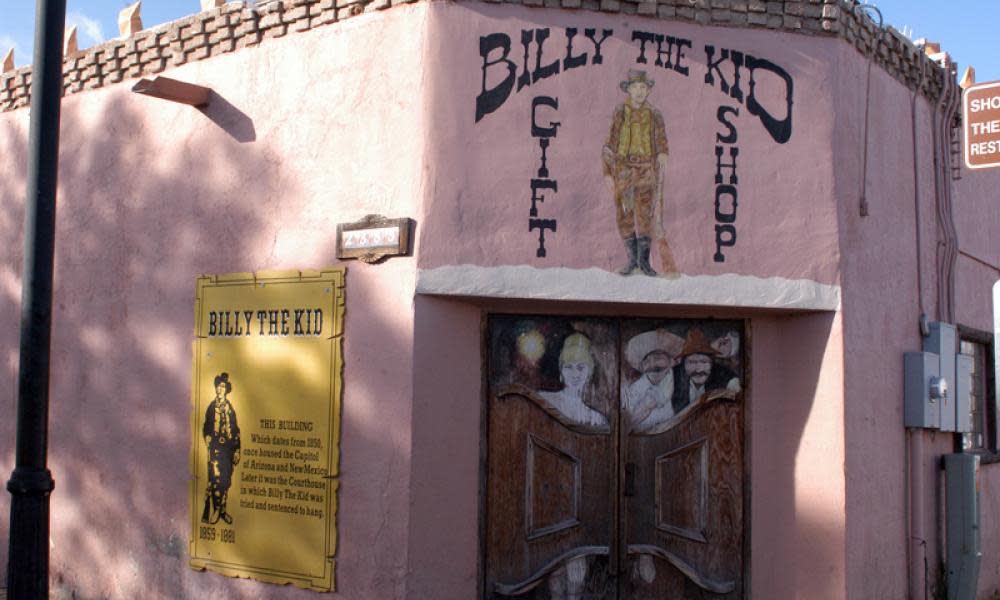 The notorious "Billy the Kid" was convicted of murder in the Mesilla Courthouse. However, the outlaw escaped after killing both the sheriff and deputy marshall. Sheriff Pat Garrett, a former friend of "The Kid," eventually tracked him down and shot him.  Pat Garrett was ultimately murdered and is buried in the Masonic Cemetery in Las Cruces.
Double Eagle Restaurant. If you love exploring haunted buildings and things that go bump in the night, Old Mesilla is the place to come. The Double Eagle Restaurant was once home to the Maes family. Legend has it that the large home was filled with servants, including a young girl by the name of Inez. Armando Maes (the Maes' son) and Inez fell in love with each other. When Armando's mother found out, she forbid the lovers further contact. But, their love could not be denied. When Señora Maes discovered them in each other's arms, she plunged her shears into Inez's breast. As she went to strike her a second time, Armando jumped in front of Inez, only to suffer a mortal wound in his back. Armando's former bedroom is the Carlotta Salon. Diners have reported hearing whispers and smelling strange fragrances. Tables have mysteriously moved and wine glasses inexplicably have broken. Stop by and see what you think. And if the paranormal is your thing, check out this paranormal experience available to tour in Las Cruces.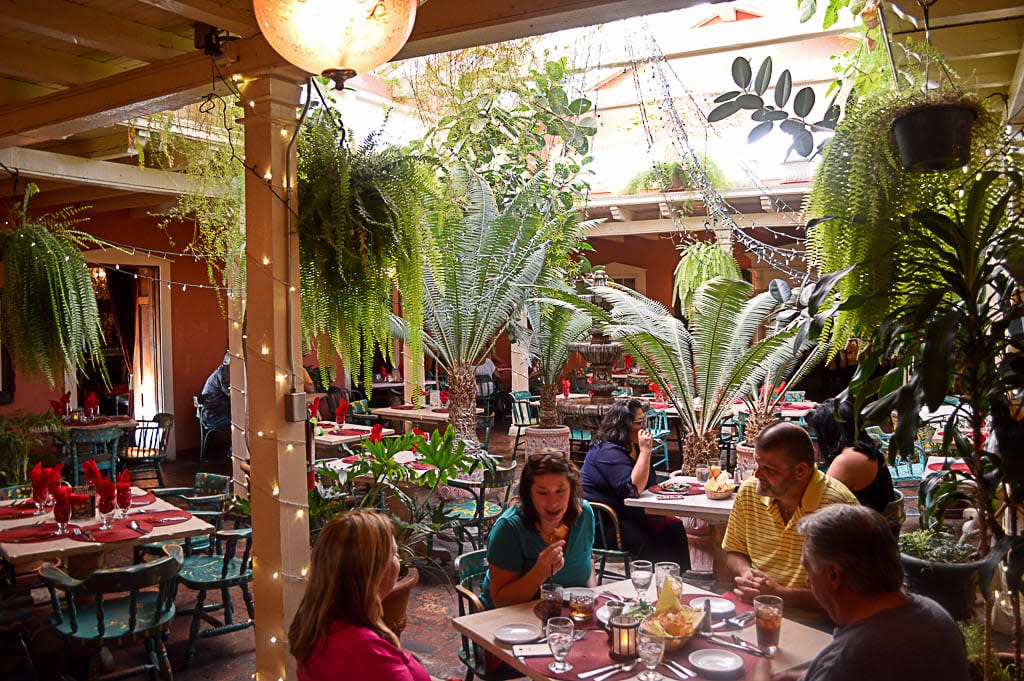 La Posta de Mesilla Restaurant. The La Posta Compound is also known to be haunted. It was initially constructed in 1939 and served as a freight and passenger service line by the 1850s. The "Compound" has now grown to include several shops, two Cantinas, private dining, and one of the most famous restaurants in the area. Employees have reported glasses breaking, feeling a creepy touch, and the smell of sulfur.
Witch's Grave. The Witch's Grave is a mystery to this day. You can't miss it. Amidst the hardened ground and rolling tumbleweeds lies a grave covered by a 6-foot by a 6-foot solid block of concrete. A tall cross has been erected on top. No one knows who lies here. But, legend has it a woman who was believed to be a witch is buried here. Initially, a large rock was placed upon the grave which was then covered by concrete. As cracks develop, the locals repair them to avoid her escape, thus increasing the size of the tomb.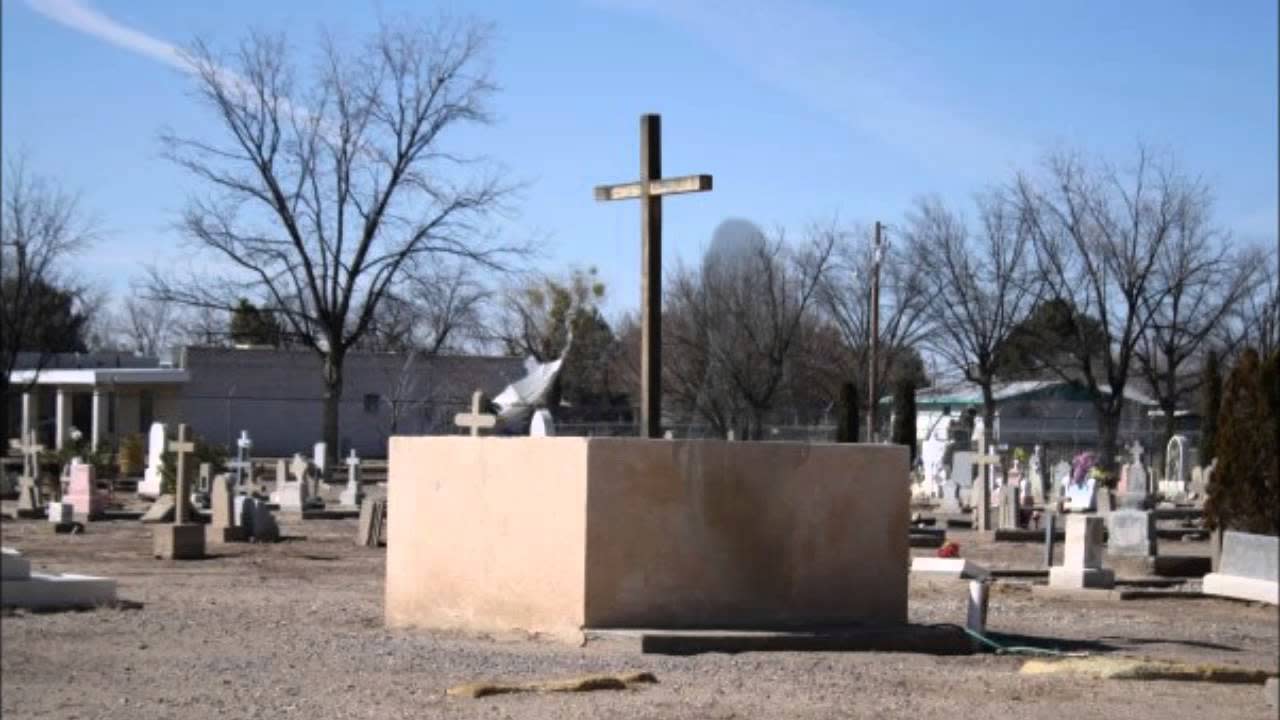 Basilica of San Albino. The Basilica of San Albino is one of the oldest missions in the area. It was established by papal decree in 1850 and was accorded its first permanent pastor in 1852. The Basilica's beautiful bells date back to the 1870s. While a traditional Romanesque church replaced the original mud and logs building, the history of the area permeates every space of the building. Today, the Basilica of San Albino remains a vibrant community that celebrates daily Mass.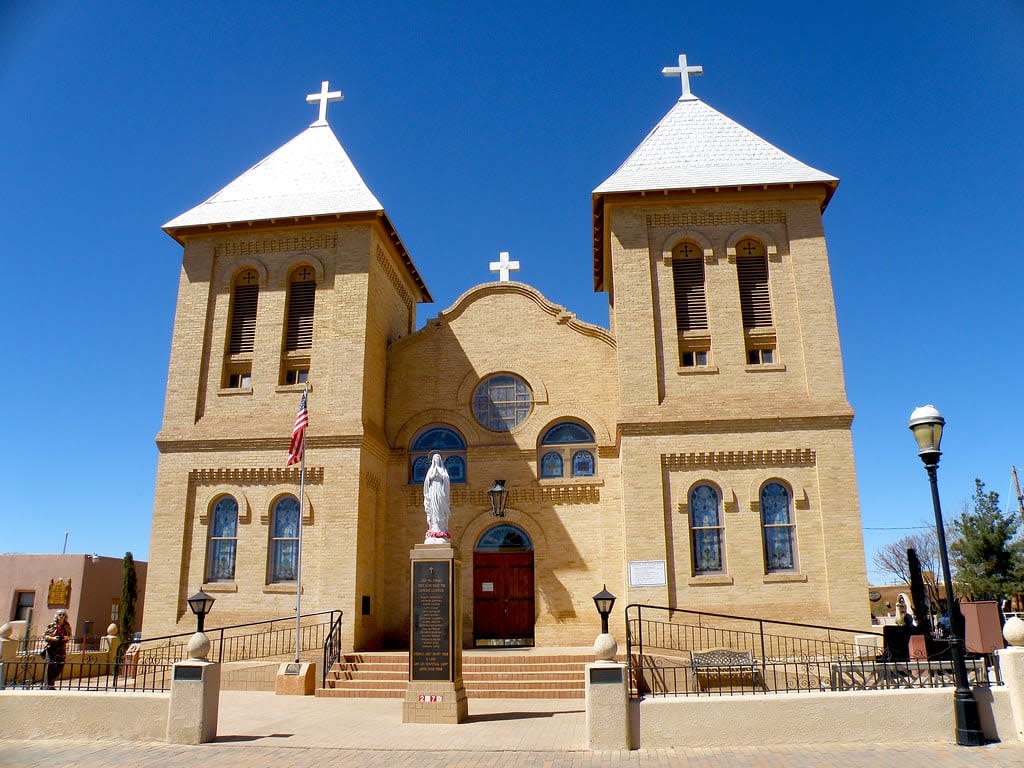 4. New Mexico Farm and Ranch Heritage Museum. This interactive museum brings the history of farming and ranching to life. Watch a cow being milked, visit the corrals of livestock and experience hands-on exhibits of blacksmithing, quilting and more. The Ranch welcomes guests from all over the world. Sitting on 47 rural acres of land, the main building is 24,000 square feet of space where, aside from the exhibits, there is a catering and events center. Children and adults can visit the corrals where livestock thrive, as well as the beautiful gardens that dot the area. It is located at 4100 Dripping Springs Road in Las Cruces and is open to the public on Mondays to Saturdays from 9 am to 5 pm, and on Sundays from noon to 5 pm. The fee starts at $2 for veterans, $3 for children from 4 to 17, $4 for senior citizens, and $5 for adults. [6]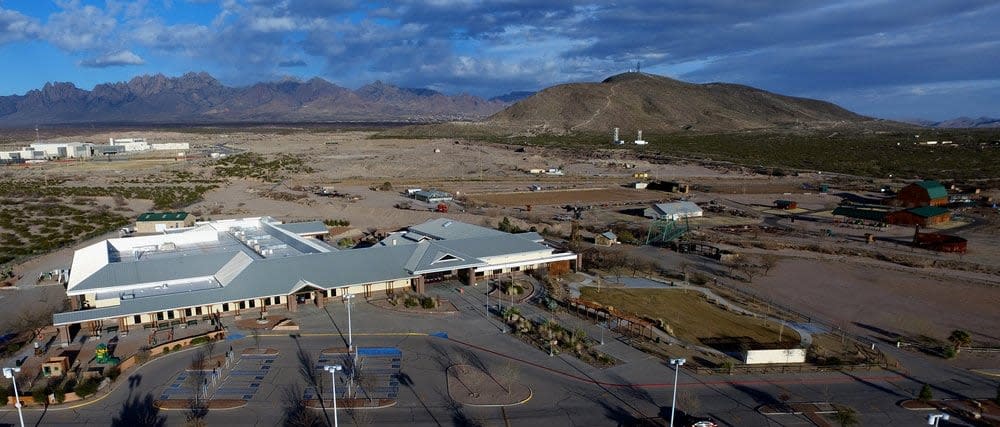 5. Movies in the Park. What says summer like a movie in the park?  Family friendly and FREE, movies like "Ralph Breaks the Internet," "Aquaman," "Hotel Transylvania" "Ant-Man and The Wasp" featured on Saturdays all summer June - August 2019.  Movies start at dusk. For more info contact the Parks and Recreation Department at 575-541-2550. Young Park, 1905 E. Nevada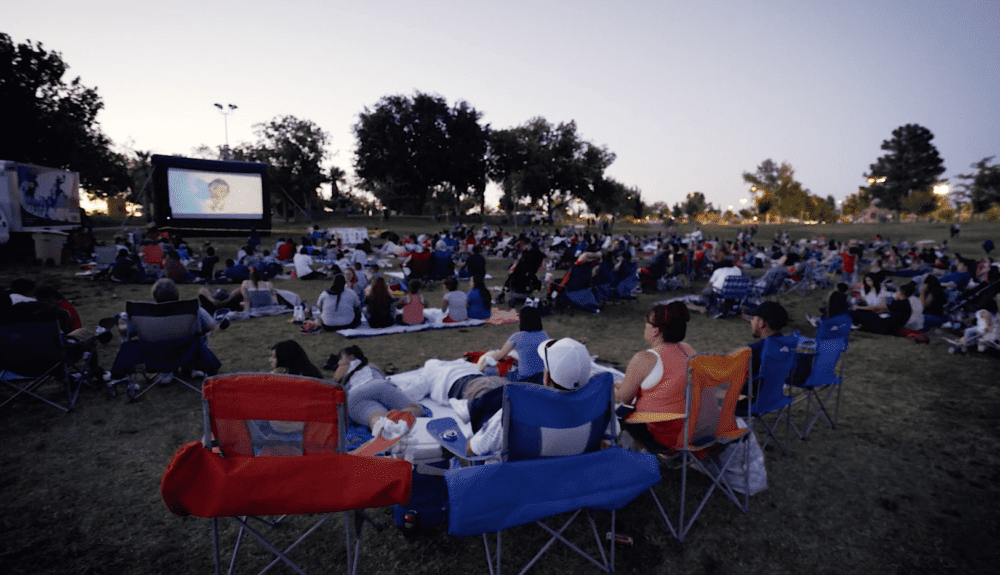 6. Museum of Nature and Science. The Museum of Natural and Science is all about allowing you the opportunity to explore the stars, the desert, and the ancient fossils that have been dug up in the area. There are three main exhibits available here which are Permian Trackways, Desert Life, and the Light & Space exhibits. Located at 411 North Main Street, this museum is open from Tuesday to Friday from 10 am to 4:30 pm and on Saturday, from 9 in the morning to 4:30 pm Admission is free so you can hang out here to learn more about Las Cruces' interesting history. [8]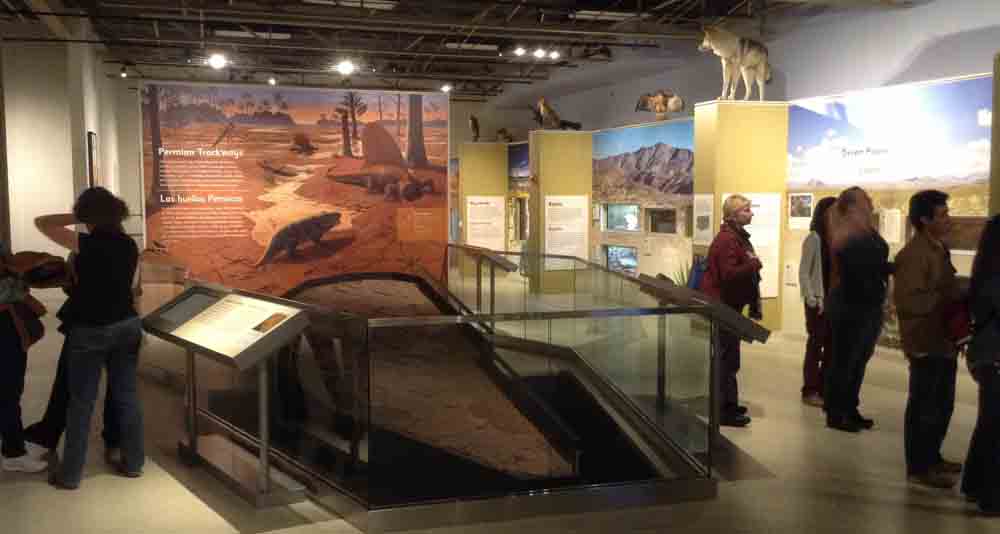 7. Art Obscura. Another great free activity that you can do while in Las Cruces is a visit to the two-story art gallery and collectibles shop, Art Obscura. Antiques, collectibles, as well as handmade jewelry,  are on exhibit, along with vintage items. It's open Thursday thru Saturday from 10 am to 7 pm and on Sunday, from 11 am to 4 pm. Check their website to see what events are happening during your stay.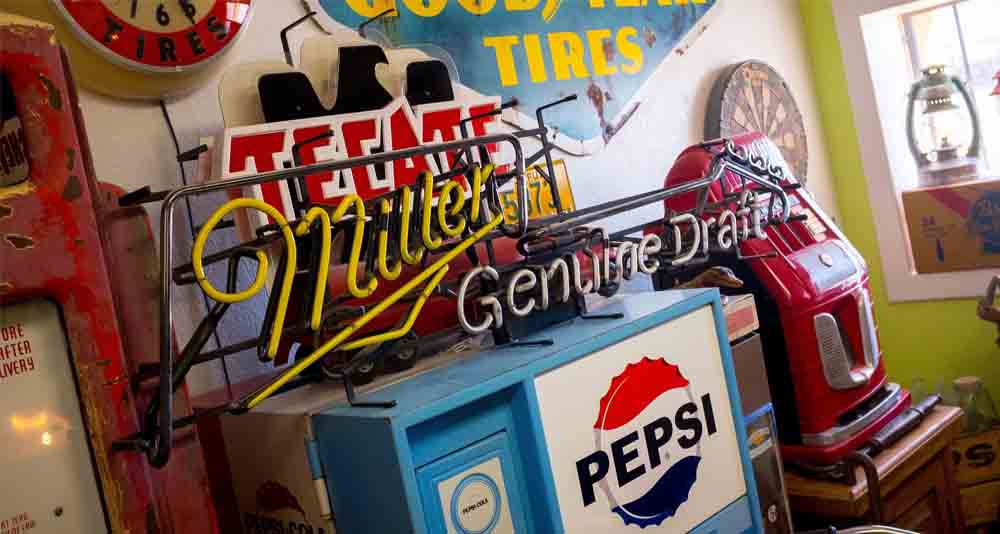 8. White Sands Missile Range Museum. A "must do" while in Las Cruces is a visit to the White Sands Missile Range Museum. The Museum pays homage to Las Cruces' strong military history. The Missile Range was once a large military installation where long-range rockets were fired. Admission to this museum is free of charge. It's open from 8 am to 4 pm on weekdays and on Saturdays, from 10 am to 3 pm. More than 50 items are displayed here, plus, outside of the museum,  the missile park which displays a variety of missiles and rockets is open every day from morning to sunset. The museum and missile park are located off Highway 70 between markers 169 and 170. You'll see the signs. After visiting the missile park and museum be sure to experience the famous white dunes -  a must-see in the Las Cruces area.[7]
9. Golf at NMSU. Grab your clubs and head out to the NMSU Driving Range. Sharpen up your game with a bucket or two. $3 for a small bucket, $6 for a medium bucket. NOTE: The machine only takes ones and fives so check your wallet! Located at 3000 Herb Wimberly Drive. For more info visit https://golf.nmsu.edu/about-us/
Visiting Las Cruces and taking advantage of its many free and nearly free attractions and events is always is an adventure for both visitors and locals. From music to art, museums, and hiking, there's always a reason for you to head to Las Cruces. Fill your days with adventure and culture from morning until night while spending little to no money. Whether you want to explore the history, experience the breathtaking views of New Mexico, or try to get a glimpse of a ghost, Las Cruces is the place for you.
And if you don't believe us, check out what Money Magazine said about us when they named us the Third Best Place to Travel in 2019.
https://www.lascrucescvb.org/las-cruces-named-number-third-best-place-to-travel-in-2019-by-money-magazine/
Stop by the Visit Las Cruces building to pick up free brochures for lots of ways to enjoy Las Cruces.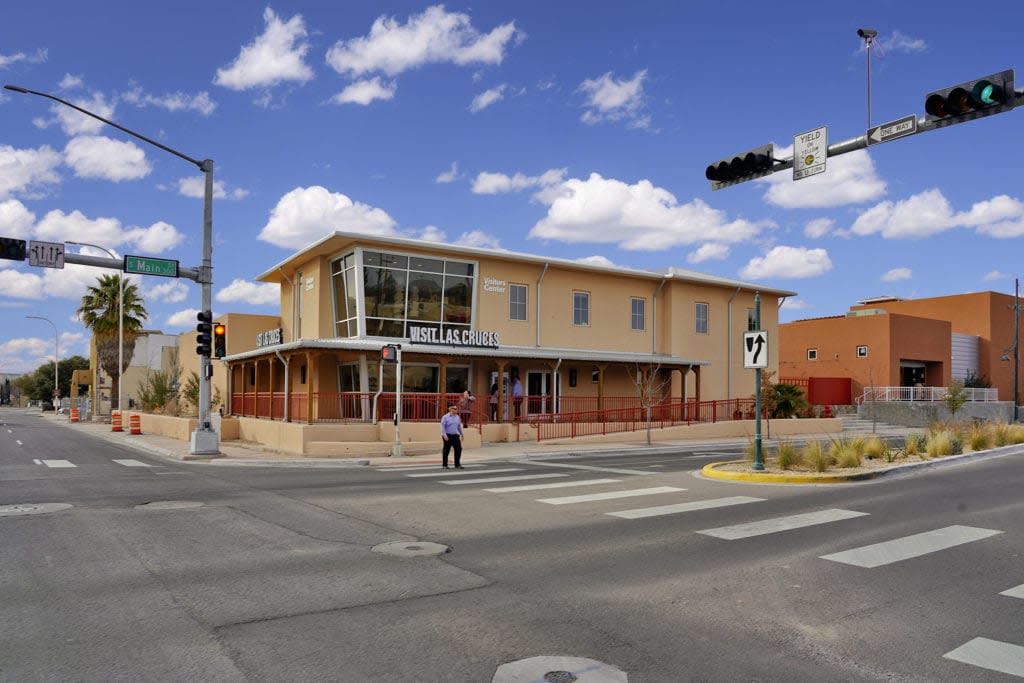 Sources:
[minti_spacer ][minti_bloglist layout="horizontal"]