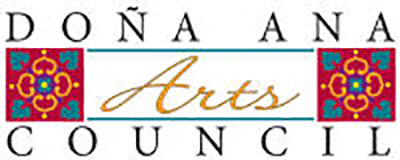 The Doña Ana Arts Council and Santa Fe's Spanish Colonial Arts Society, organizers of the second annual Las Cruces Spanish Market, present "Viva La Cultura!", an evening of traditional New Mexican and Latin American music with "La Rondalla de Albuquerque" at 7:30 p.m. Friday, February 19, on stage at the historic Rio Grande Theatre in Downtown Las Cruces.
La Rondalla de Albuquerque, now nearly two decades in existence, performs "Viva La Cultura," a lively celebration of traditional music from New Mexico, Mexico and throughout Latin America with a variety of old-world, traditional instruments – harp, violin, guitar, guitarrón, vihuela, jarana, mandolin and manjo-uke, a highly unique combination mandolin, banjo, ukulele -- and voice.
The Spanish "rondalla" describes a small "round-up" of musicians, originating in Medieval Spain and emigrating, making its way to Latin America, where it became a common site in cities and towns throughout the New World. More specifically, a rondalla is an ensemble of stringed – or plectrum – instruments. These musicians' roundups are often known by their place on the map, incorporating their hometowns as identifiers, as La Rondalla de Albuquerque does.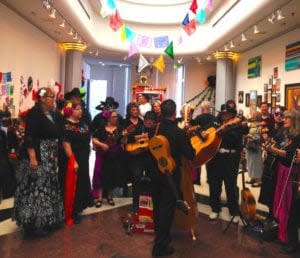 This 17-member group performs under Musical Director Otilio Ruiz, from Xalapa, Veracruz, Mexico, and will perform a wide variety of traditional regional music from New Mexico, Mexico – Hidalgo, San Luis Potosí, the director's home of Veracruz and beyond – and around Latin America and Cuba, presenting it to audiences in the hopes of keeping these old-world forms alive and thriving. "We are really interested in keeping this music alive," said La Rondalla de Albuquerque's Cynthia Wooley, "and our audiences respond to that – they know this music, they know the songs, they dance, and they mouth the words. It's really lovely."
As an additional treat, several members of La Rondalla de Albuquerque also will perform with Otilio Ruiz as the ensemble "Son Veracruz".  Otilio Ruiz has been playing music since the age of 13, studied at the Music Conservatory in Xalapa, Veracruz, Mexico, and is a former member of the international companies Tlen-Huicani, at the University of Veracruz, and Achille-zavata, based in Paris. He currently teaches at Albuquerque Public Schools. With "Son Veracruz", Otilio's family-- Leticia Cuevas, Ayulia and Nimbe Ruiz -- are working together to bring the "Jarocho" music and dances from Veracruz Mexico to the new generations.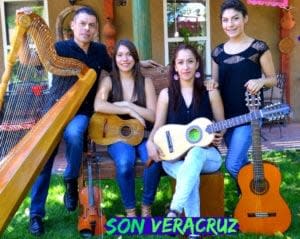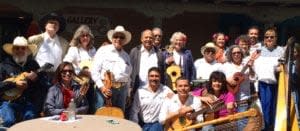 Otilio Ruiz and La Rondalla de Albuquerque have a longstanding relationship with the Spanish Colonial Arts Society and its yearly Spanish Market held each summer in Santa Fe. This year, as the society returns to the Mesilla Valley for the Las Cruces Spanish Market – held Saturday and Sunday, Feb. 20-21, at Hotel Encanto de Las Cruces – they've brought with them one of their favorite groups. Spend an evening basking in Mexican traditional music played on old-world instruments with La Rondalla de Albuquerque and Son Veracruz, keeping these vital cultural art forms alive – viva la cultura!
The Rio Grande Theatre is located at 211 N. Main Street, in Las Cruces. Doors open at 7 p.m., show starts at 7:30 p.m. All tickets are $10 general admission, including all fees. For more information, call (575) 523-6403 or visit www.RioGrandeTheatre.com.