By Kirsten Rodgers
Did you ever dream of going to space as a child? To float around without gravity holding you down, eat the fascinating astronaut food, and exploring the vastness that is space? While I didn't quite make it to space, I did get one step closer. I visited a place that makes this possible for ordinary people, and it's right here in New Mexico! 
What is Spaceport America? 
Located right outside of Truth or Consequences, it is one of the first "purpose-built" commercial spaceport companies in the world. It lays on a whopping 18,000 square acres and that serves as a foundation for several aerospace facilities.
It is home to Virgin Galactic, Spaceport's most recognizable tenant, and actually sends people into space! The founder of Virgin Galactic, Richard Branson, took off in July of 2021, becoming the first billionaire to go into space, and essentially launching the beginning of commercial space travel. It is now open to the public to get a ticket into space. The cost is $450,000, so it's not cheap, but now you don't have to be an astronaut to go!
This area has restricted airspace because of its proximity to White Sands Missile Range, so the Spaceport doesn't have to worry about air traffic. The clear skies mixed with the great weather and elevation, make this area in New Mexico the perfect place for Spaceport America.
If you ever wondered what it's like to visit a place that makes dreams of going to space a reality, this is what it's like to visit Spaceport America!  
Lift-Off!
We began our adventure by taking off in an official Spaceport America van from Visit Las Cruces, 336 S. Main St. Tours are offered every Friday leaving at 9 a.m. and returning around 1 p.m. guided by Chris and Curtis.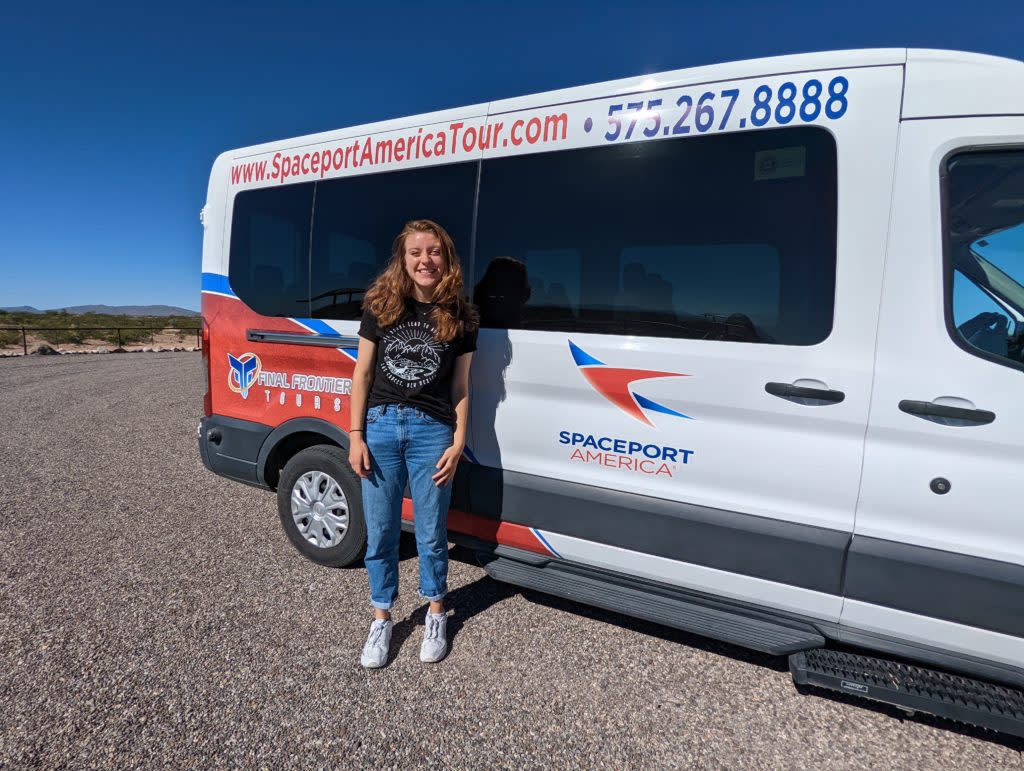 Pit Stop
Traveling through the beautiful scenery of Southern New Mexico, we came to what felt like the middle of nowhere and made a quick stop to see another space travel company located on Spaceport America grounds. This company is called SpinLaunch
Google funded, SpinLaunch provides another way of sending satellites into space, and can I just say, it is FASCINATING!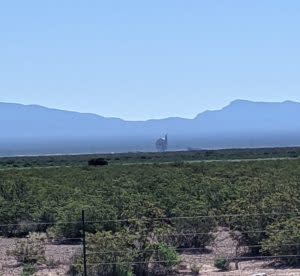 They use something called a Suborbital Accelerator (pictured). It doesn't look very big from afar, but it is taller than the Statue of Liberty and can fit an entire football field. 
This accelerator uses energy rather than fuel to send satellites into space. 
It does this by spinning the capsule around to a speed of Mach 7 (that's seven times faster than the speed of sound), and then at just the right moment, it is released through a spout on the side and launched into space. Is that crazy or what?! I officially found something new to geek out about. This was an awesome way to start the trip! 
We Made It!
After driving another 10 minutes or so, we made it to the official Spaceport America entrance!
Entering in, we were met by an exact replica of the VSS Enterprise that crashed in 2014 (which you can see on the right in the video above).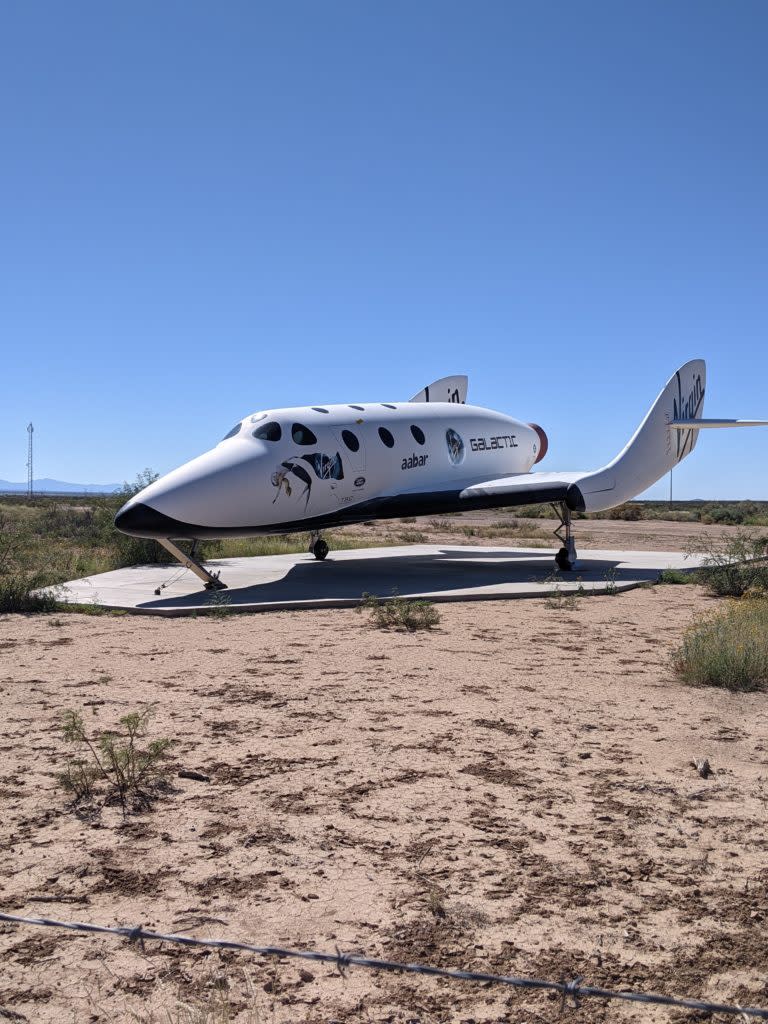 Art Meets Space
A bit closer to the facility, we came to a massively beautiful art piece called Genesis.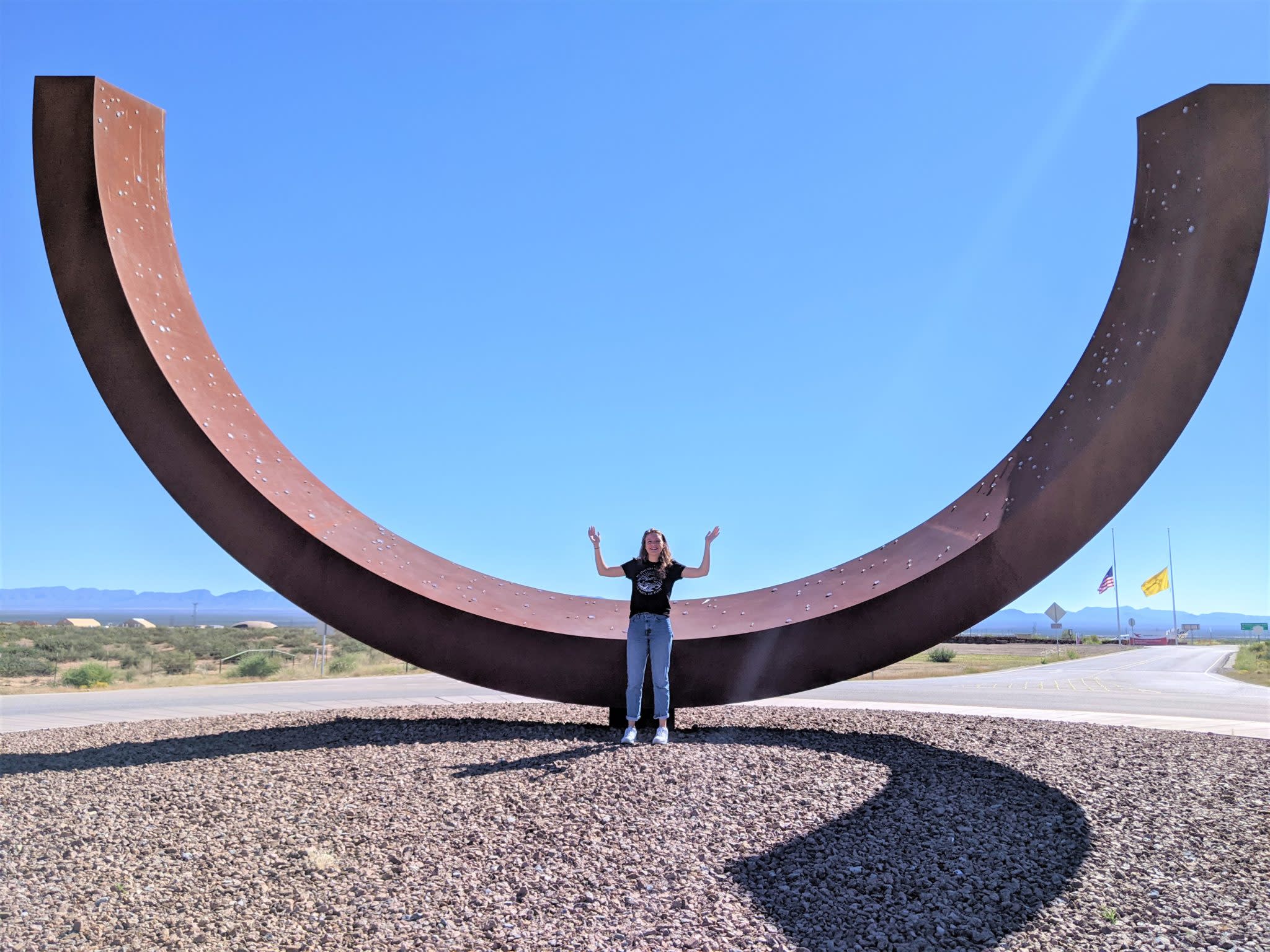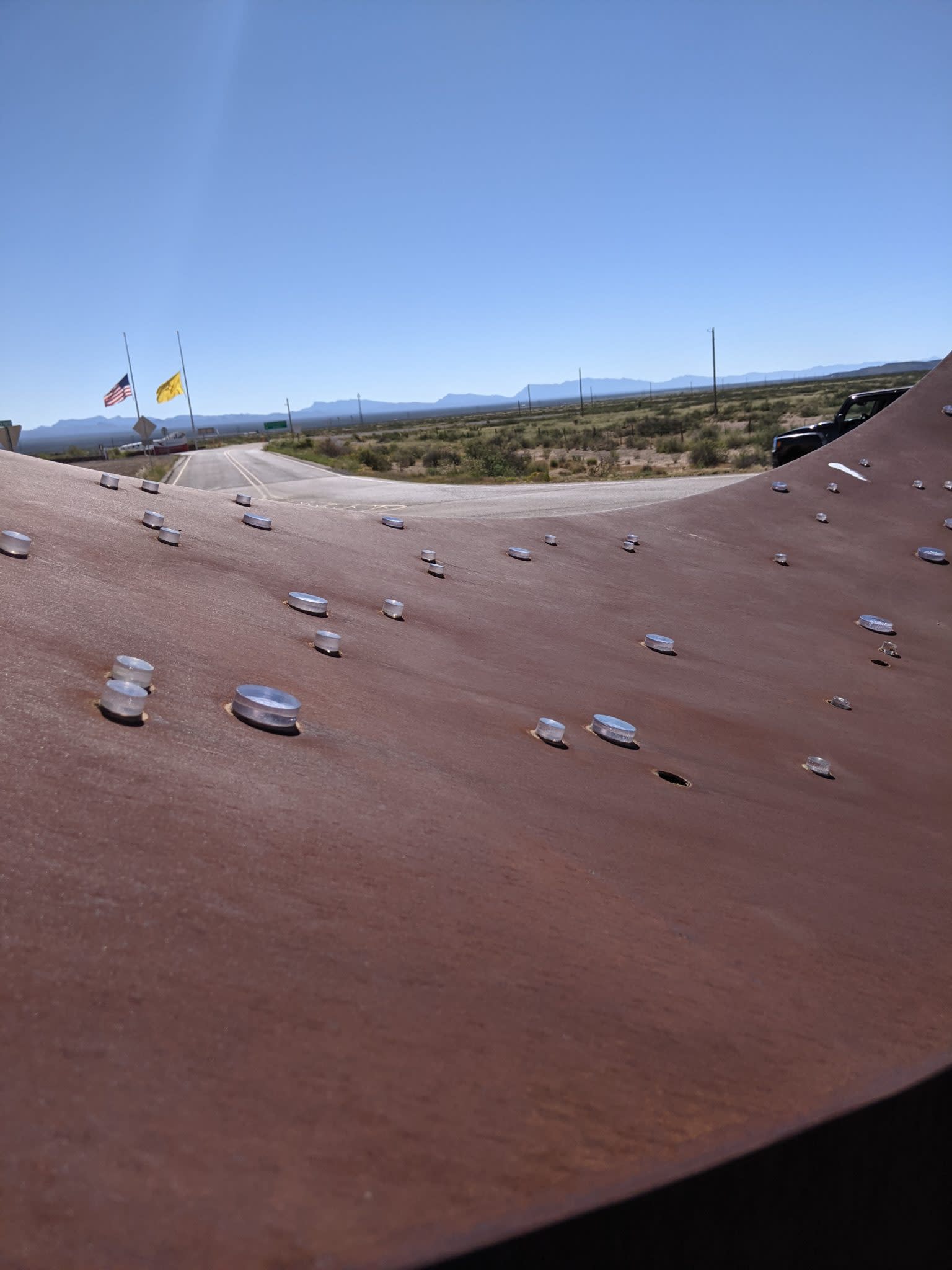 Coming in at over two tons, this awe-inspiring art piece was created by Otto Rigan in 2015, and definitely makes your entrance into the Spaceport a bold and memorable one. 
If you look closely, you can see many small pieces of glass. These pieces are meant to reflect the moon, so that they look just like the stars at night (see picture above).
Not only does the Spaceport bring people to space, but they also bring a little bit of space to earth.
Are We On Another Planet?
At the end of another long road, we reached one of the most interesting buildings I have ever seen.                                   
The main facility, also known as "Gateway to Space," is over 110,000 square feet and makes you feel like you're in another world. It is also home to Virgin Galactic and several other tenants.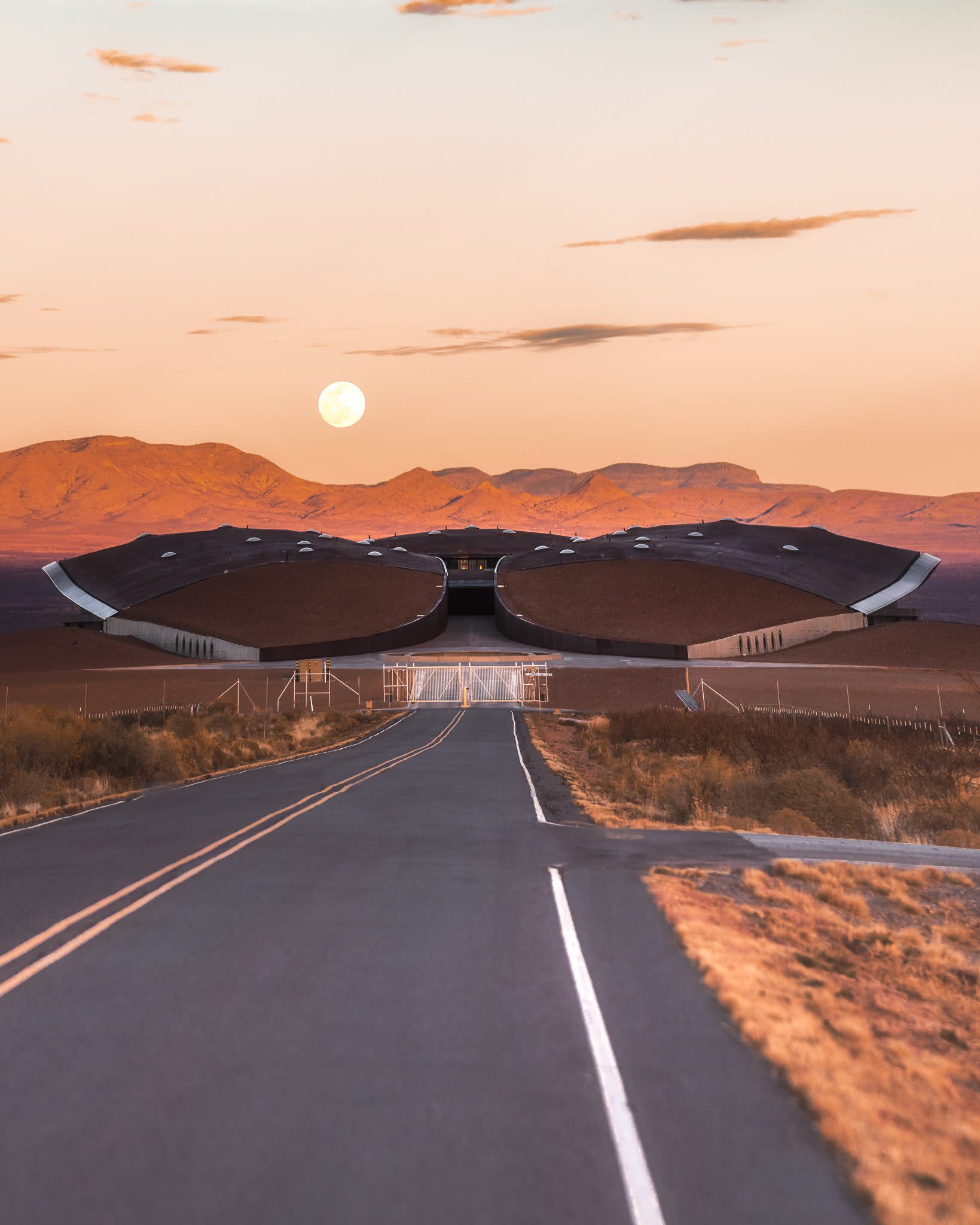 When asked, others on the tour had many different things they thought it looked like: football shoulder pads, sunglasses, a butterfly. But to me, it looked like an alien spaceship, which made this experience cooler.
I will let you decide for yourself what you think it looks like.
How Fast Can This Tour Van Go?
For our next big adventure, we went on the runway. This is where they launch into space, where commercials are filmed, and where people with fast cars and a lot of money see how fast their car can actually go (no joke!). 
While we weren't in a sportscar, we did get to drive down the runway in our tour van, and that was just as exciting. It was like we were about to take off into space!
We had to scurry off the runway because a plane was landing, so we made our way to the other side of the "Gateway To Space." 
Okay, Now We're In a Space Movie.
I felt like we were in Independence Day. You could just see Jeff Goldblum and Will Smith walking towards you after their defeat of the aliens (this experience really brought out the sci-fi excitement in me). 
There are several different things that go on in the Virgin Galactic building. Here, guests who are traveling to space receive lounging, food, training, and more, prior to take-off. This is also where employees work, and where the spacecrafts are housed!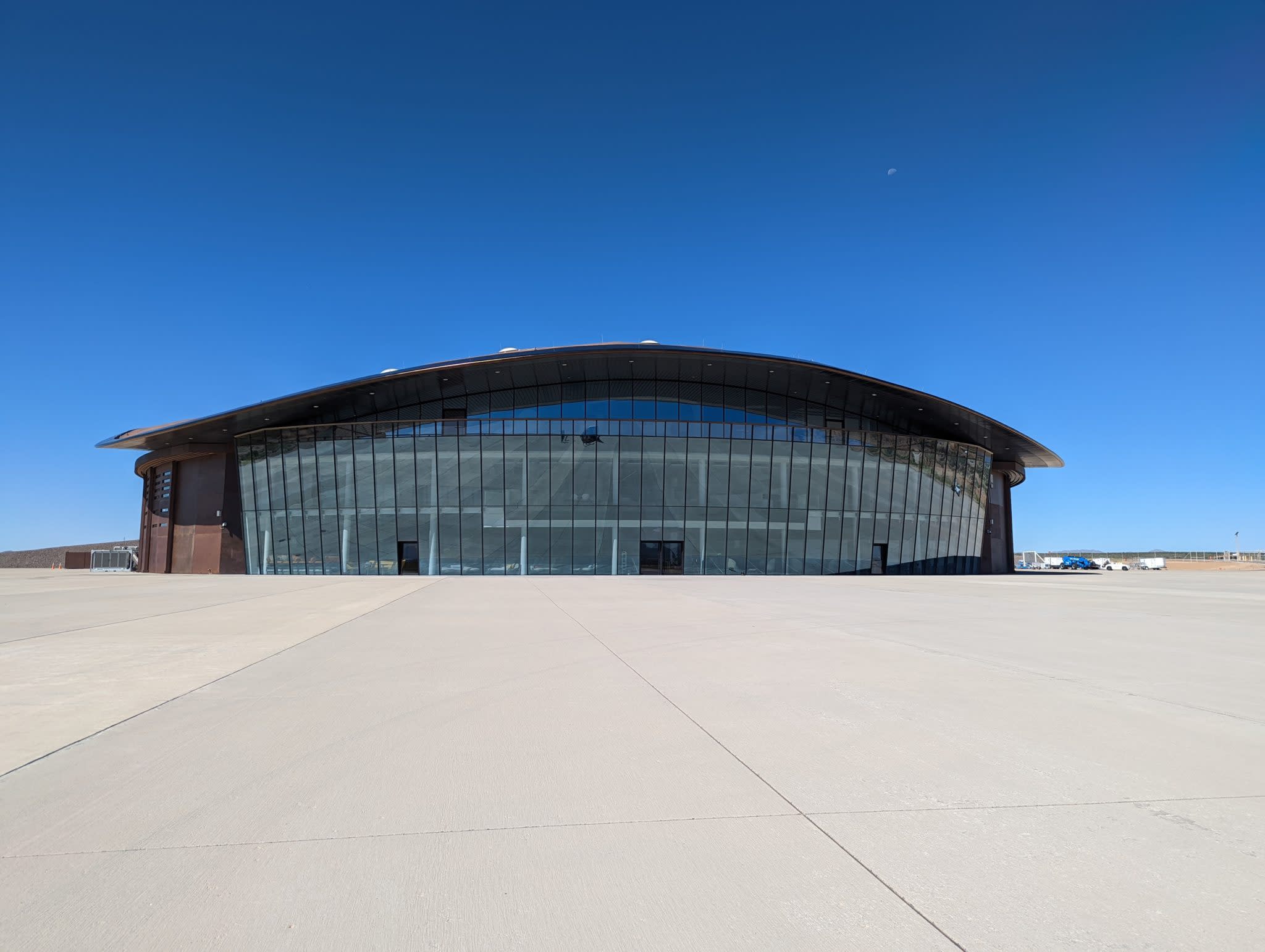 Mission Control!
We then went to the Spaceport Operations Center. 
The operations room sits in front of a massive window that makes it possible to view the incoming aircrafts.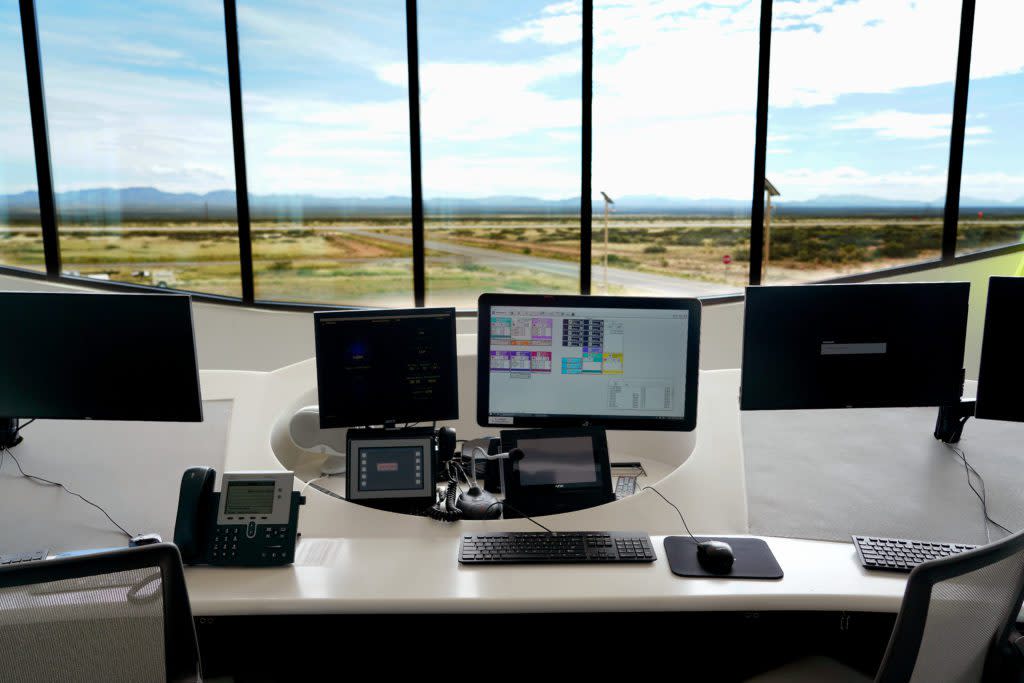 Bring the Heat
From here, we visited the on-site fire department, and I saw the most heavy-duty and complex fire truck I've ever seen. This truck has several different firefighting gadgets, and has a max speed of 85 MPH (the fastest vehicle at the Spaceport). These firefighters provide services daily, and make sure the space travelers are kept safe in case of any incidents.
I climbed inside of the big truck and tried on the hat which was very heavy. 
Firefighters are amazing!
Incoming!
Remember the plane I mentioned earlier that was on its way in? After it landed, we got to watch it take off again on the runway. We had front row seats! 
Are We Astronauts Now?
We then came to the back of "Gateway To Space." Located in front of the back entrance is a long walkway that the astronauts will walk on when they come for their trip to space. The name is definitely fitting!
They are usually met by the higher ups, dignitaries, political figures and others to greet and cheer them on for their journey to space.
After making our own way up the walkway, (with a little moonwalk snuck in there), we made it to the top where some super futuristic doors opened. They revealed a portion of the building that had games, history on the Spaceport, a sneak peak at the spacecraft and more. 
But perhaps one of my favorite parts of the tour, was something called "G-Shock." It is a machine that allows you to see if you can handle some of the uneasy things experienced as an astronaut.  
I got to try it!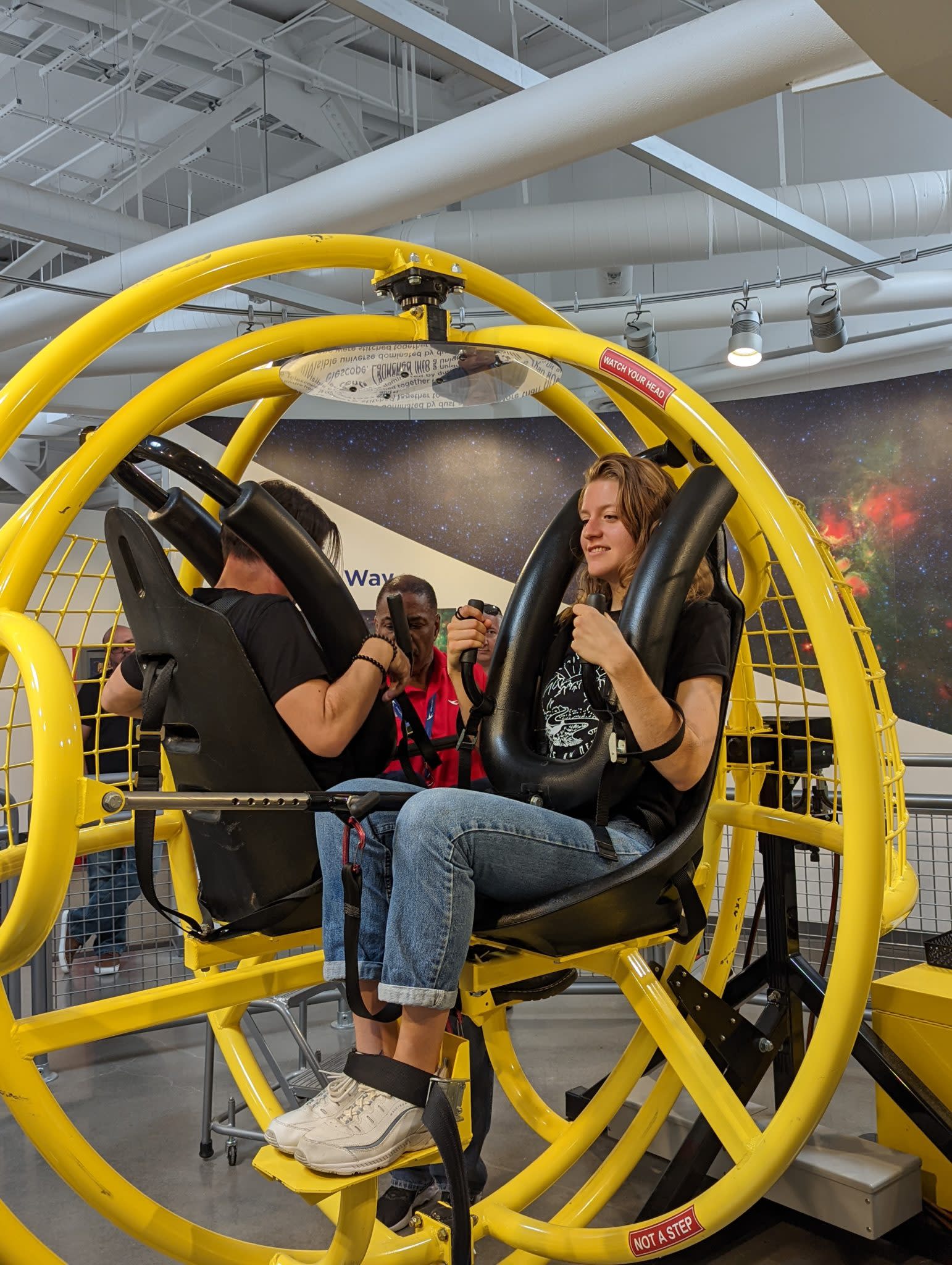 The tour guides strapped me in and the machine began to turn until we were completely upside down. I began to rethink my decision to get on. It then began to spin really fast, creating a feeling that was two times stronger than the gravity that we experience on earth. It was exhilarating! I am ready for space. Not really, but it was amazing to experience just a little bit of what astronauts have to go through. 
You've got to try it too.
Smooth Landing
After this, we said goodbye to the insanely amazing Spaceport America and began our trek back home. I can honestly say, I have never been to a place like this in my life, and it's right in our backyard! 
This is one of the biggest and most monumental things going on for humanity, and it's happening right here in southern New Mexico. Commercial space travel is quickly on the rise, and this is only the beginning.
I feel one step closer to space after visiting Spaceport America!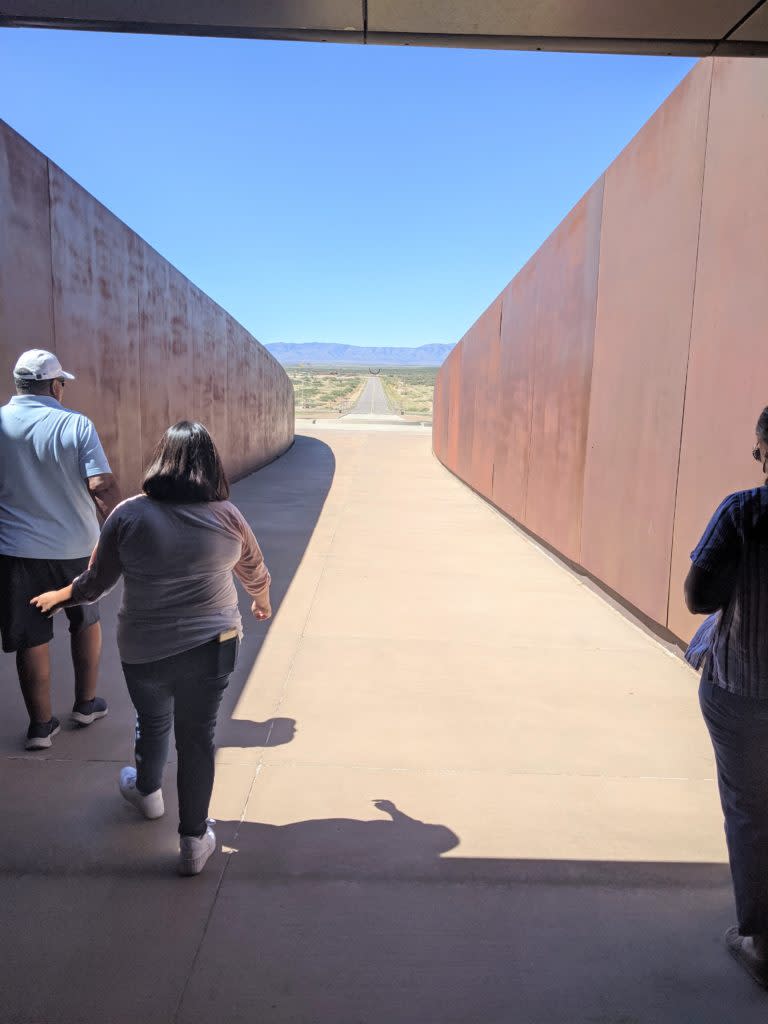 Book a Tour
For more information or to book a tour, visit www.spaceportamerica.com/visit.
Who knows, you may get to watch a plane take off, go for a joyride on the runway, wear a firefighters hat, or spin around really fast. Most importantly though, you'll be able to see where history is being made.