Birding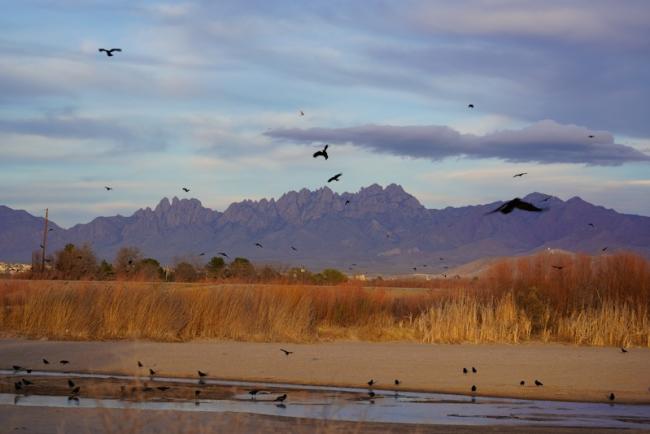 Las Cruces' open skies, diverse mountain ranges and expansive landscapes are ideal for birding enthusiasts.
Search for that elusive avian at Dripping Springs in the western foothills of the Organ Mountains just east of the city limits, the Old Refuge on the west side of the Rio Grande near Mesilla Dam or the Picacho Bosque Wildlife Management Area. 
North of town, migrants using the Rio Grande riparian corridor can be viewed at Leasburg Dam and Percha Dam State Parks.
Venture to nearby destinations to see wintering waterfowl and raptors at Elephant Butte and Caballo Lake.
Higher elevation species can be found in the cool forests of the Black Range along New Mexico Highway 152.
Also, special arrangements can be made to visit the spectacular Ladder Ranch just north of Hillsboro where over 200 species of birds have been observed on a single property.