Performing Arts & Theater
Las Cruces, New Mexico, is home to a thriving performing arts scene that showcases our region's heritage. From historic theaters to modern multipurpose facilities, the city offers a diverse range of venues that present an exciting array of live performances throughout the year. Whether you're a fan of music, theater, dance, movies, or all of the above, Las Cruces has something to offer for everyone.

Rio Grande Theatre
The Rio Grande Theatre, originally built in 1926, is a restored performing arts center in the heart of Downtown Las Cruces. It is the only operating 2-story adobe theater in the country and is listed on the National Register of Historic Places.
The ballet puts on two major performances a year, the traditional holiday version of The Nutcracker Ballet and a select performance each spring.
Home of the No Strings Theatre Company and presenting several plays a year, mostly by contemporary, little-known, or local playwrights.
A theater providing local talent with a place to perform year-round in a variety of plays and musicals.
The Children's Theatre of the Mesilla Valley fosters the love of Theatre in young children through productions, showcases, and galas throughout the year.
Polished professional performances, including Shakespeare, musical theater, and dramas.
LGBTQ+ owned and safe and exciting atmosphere providing opportunities for collaboration in creation process, learn repertory and develop artistry.
The historic Fountain Theatre is New Mexico's oldest movie house. Built-in 1905, it is the home of the Mesilla Valley Film Society, showcasing the best independent, foreign, documentary, and other alternative art films. Concessions and alcoholic and no-alcoholic are available to enjoy during the show.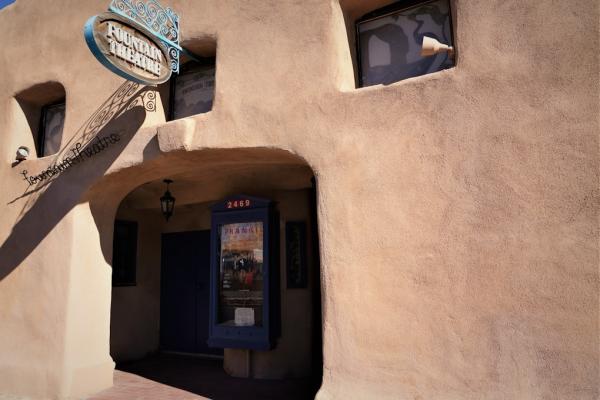 Concert Halls & Choirs 
From hometown choirs to large concert halls with nationally recognized artists, there is no shortage of vocal talent in Las Cruces. With top-notch concert halls and performance venues throughout the city, there's no better place to experience the beauty and power of choral music than in Las Cruces, New Mexico.
Classical performances by emerging locals and visiting professional national artists.
A men's choral group performing traditional and favorite pop, folk, and classical music.
Classic Choral group of experienced singers that features all style of music from classical to pop.
Band & Orchestra 
Whether you're a seasoned musician or just a fan of classical music, Las Cruces offers a thriving and diverse scene for bands, orchestras, and string groups. From school ensembles to community orchestras, there are countless opportunities to experience the beauty and power of live music in this vibrant city. 
Amateur and professional musicians who enjoy exploring and performing traditional classical music.
Enjoy music from an ensemble of over 100 musicians from ages 18 to 90. All concert performances are free to the public. 
Performing a wide variety of music from the standard orchestral selections. Each year the ensemble performs six classical concerts, a pops concert and four youth concerts.