Hunting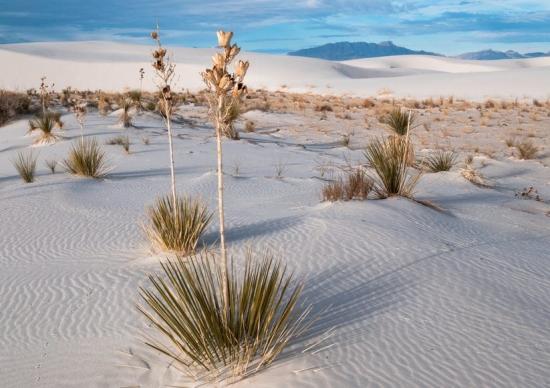 Although the Mesilla Valley is part of the Chihuahuan Desert with a relatively dry climate, there are ample opportunities for anglers and hunters who often use Las Cruces as their gateway to great adventures along game trails.
Hunters can find small and big game on many of the public lands within Doña Ana County. Although hunting is prohibited in National Parks, National Monuments and designated wildlife refuges, there are many opportunities for hunting game (cottontail rabbit, mule and white-tailed deer, antelope, turkey, dove and duck) in the area.
One of the biggest draws to for hunters is the annual New Mexico Big Game Draw for Oryx. African Oryx, a species of antelope from East Africa, were imported from the Kalahari Desert and set free between 1969 and 1977 on White Sands Missile Range (WSMR) within the Tularosa Basin.
Today, thousands of Oryx, each weighing up to 450 pounds with horns that average 34 inches, roam the range. Oryx hunting to manage the population draws the hunters with an eye for exotic game to the region. To participate you must apply for a permit and be chosen.
GUIDES AND OUTFITTERS
Gear
Oryx Draw License
Interested hunters must meet application deadline. Up to two persons may apply per application. The majority of the hunts occur on WSMR. Successful applicants will be mailed an oryx draw license/tag unless the E-Tag option is chosen. All once-in-a-lifetime, broken-horn and youth-only oryx hunts are three-day hunts. There is a designated day primarily for checking into WSMR. If no military missions are scheduled, hunting may be allowed following check-in. An additional per hunter access fee applies. Successful applicants will receive an email from WSMR with instructions for fee payment. Hunters will not be allowed to hunt if access fee has not been paid by the specified deadline. Military authorities may delay or cancel hunts. Visit www.wildlife.state.nm.us for updates and application deadline.