Meetings and Conventions
Home to several business and event spaces, Las Cruces is the perfect city to host your next special occasion. Take advantage of the weather by booking an outdoor venue or winery for your intimate wedding, or the convention center for your next conference.
Contact Me
Albert Herrera
Director of Sales
Office: (575) 541-2387 
Cell: (575) 496-1265
alherrera@las-cruces.org | facebook.com/lascrucescvb | LinkedIn
Visit Las Cruces Services
Visit Las Cruces is a total support team offering a variety of services to assist you in planning your program. It is our goal to help ensure the success of your convention. We welcome your attendees with plenty of information about Las Cruces and southern New Mexico and our team of professionals is dedicated to making each convention, event or visit a pleasurable one. We are prepared to assist you with the following:
Bid Process and Venue Selection
Provide us with your meeting specifications and we will obtain proposals from our hotels and meeting venues directly to you or compiled in a formal bid book. Our team can assist in bid presentation to your board of directors, site committee or general membership (for multiple hotel meetings). Let us schedule and accompany you on site inspections to give you a true feel for Las Cruces hospitality.
Off-site Activities
Need assistance with activities, tours and off-site venues for your delegates? Our experts will find the right location for your event plus do all the legwork for you! Choose from a list of pre-designed tours or we will work with you to create a customized event.
Media Assistance and Attendance Building
The Services department can assist you with getting the word out about your meeting to the local community with press releases and email blasts to target markets.
Visitor Information and Promotional Materials
We can provide your attendees with maps, visitor guides, and other helpful brochures to make their stay in Las Cruces as easy and fun as possible.
Vendor Selection
With our extensive database, we can assist in finding the vendors that will best suit the needs of your event. Want to experience venues first-hand? Reach out to our team about site visits or familiarization tours.
Meeting Logistics
Not sure where to start? Our team is prepared to assist in the overall planning of your meeting or event.
Facilities & Venues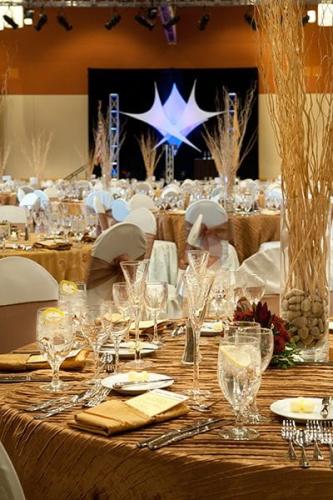 Las Cruces offers over 150,000 square feet of meeting space and over 3,000 sleeping rooms. New Mexico State University and the New Mexico Farm & Ranch Heritage Museum offer over 40,000 additional square feet of meeting space.  With over 320 days of sunshine a year, Las Cruces is the perfect destination to plan your next meeting…no matter the time of year.
Las Cruces Convention Center
The LEED certified center is located on approximately 10 acres of land located at the corner of University Avenue and Union Avenue along the NMSU University corridor. The center is approximately 75,000 square feet with just over 42,000 square feet of meeting space. The facility features a 17,236 square foot exhibition hall, a nearly 9,000 square foot ballroom, 10 break-out rooms, and extensive outdoor and pre-function space.