The Perfect 24 hours in Las Cruces
Las Cruces is the perfect city to have lots of fun in one day! As much as we'd like you extend your stay, this a great way to spend 24 hours in Las Cruces.
Start your day fueling up with a hearty breakfast at La Nueva Casita Café. Enjoy local favorites like Huevos Rancheros or a Chile Relleno Omelet. If you'd rather start on lighter note, stop by Grounded in the heart of downtown and pick up fresh coffee and English muffins.
Afterwards, you will discover Main Street is lined with city museums and specialty shops. A must-see is COAS Books, the largest new and used bookstore in New Mexico, with more than 500,000 books in stock. Pick up a keepsake that shouts Las Cruces at Organ Mountain Outfitters, a local and clothing and accessory store with designs inspired by the city in which it resides. 
Just a short drive away is Mesilla, a town full of history, culture and shopping! Mesilla's plaza is surrounded by southwestern-inspired stores, historic sites and specialty eateries. 
Stop by Silver Assets, a family-owned showroom of sterling silver jewelry or Galleria Azul, full of local folk art and home décor. 
After walking the plaza, you are sure to have built up an appetite. Salud! de Mesilla offers an extensive selection of tapas (small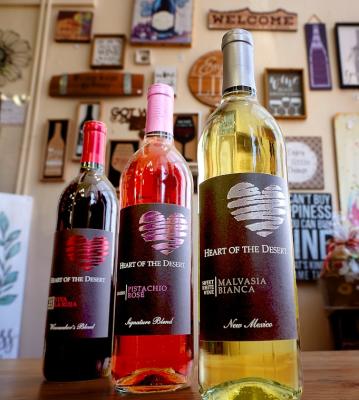 plates). Why be limited to one dish when you can taste many: ceviche, toasted ravioli, arrachera, papas bravas and so much more served in the perfect size for sharing.
Once you've gotten your fill, it is time to visit the New Mexico Farm & Ranch Heritage Museum. Among the 47-acre campus, the museum shares the area's 4,000-year history of farming and ranching through interactive exhibits, live demonstrations and diverse livestock. While there, stop by the Heart of the Desert gift shop for locally grown pistachios, wine tasting and unique gifts.
If you haven't noticed yet, Las Cruces restaurants always include chile on the menu. Enjoy it at dinner in Lorenzo's Italian Restaurant green chile lasagna or smother your burger with it at the Amador Patio & Grill.
Finish your evening with a live show at the Rio Grande Theatre, the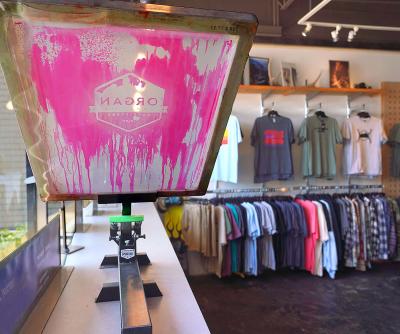 oldest two-story adobe theatre in the southwest. Check out live music and entertainment at one of several local late-night spots Little Toad Creek Brewery & Distillery, Icebox Brewing Company or Amaro Winery, just to name a few.
Looking for something sweeter? Go to Caliche's Frozen Custard for a Straw-Ana, vanilla custard with strawberries and bananas or the Adobe Mud, chocolate custard with caramel, espresso, coconut, and Oreo cookies.
Enjoy a good night's sleep at one of the many hotels or short stay abodes before heading out the next morning. Make sure to grab a scrumptious red chile meat burrito from Roberto's Mexico Food on your way out!
Attention chile lovers! From red to green to everything in between, get ready to taste, drink and experience…
Did you know southern New Mexico is the oldest wine producing region in the nation? Now that you do, come explore the…
Brew up some adventure. Discover the best ales, stouts, lagers and more in and around on the Las Cruces by trekking…
Whether road tripping with your four-legged friend or looking for a vacation for everyone in the family there are plenty…
From outdoor activities to national parks, museums and more, Las Cruces is a diverse community with plenty to do while…
Whether you're looking for some alone time outdoors or want to dine on delicious cuisine, plan a…
Get outdoors and explore Las Cruces' hiking trails. See our Outdoor Recreation page for more detailed descriptions.