Biking
Whether it's road or mountain biking, the Mesilla Valley's open landscape is a great place to go for a bike ride and we have trails for everyone from the casual rider to the experienced off-roader. Below is some information that will help you plan your next ride.
Las Cruces/Doña Ana County Gravel Adventure Field Guide
Planning a biking trek through Doña Ana County is whole lot easier. The Las Cruces/Doña Ana County Gravel Adventure Field Guide is a guide highlighting the areas biking trails. Ten routes are featured in the guide as a curated collection of varying distances and difficulty levels. The finished field guide is a pocket-sized book featuring comprehensive information about gravel biking in Las Cruces and Doña Ana County, detailed illustrated maps with GPS routes and art, stories and details about local attractions.
While in town, stop by Visit Las Cruces for your free copy. You can also purchase a guide for $11 and have it mailed to you at graveladventurefieldguide.com.
Bicycle Facilities Map
Click here to explore a comprehensive map of Las Cruces' multi-use paths from the Mesilla Valley Metropolitan Planning Organization.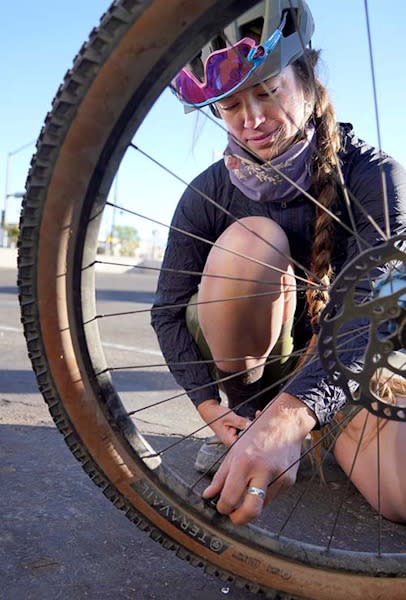 SELF-GUIDED RIDES
ORGANIZED RIDES
Bike and Chowder – road ride
Contact: Helen Zagona or Robert Felt
(575) 532-5668
Zia Velo – road ride
(575) 541-8271
Useful Links
Mesilla Park Cycling Group
Velo Cruces
BIKE SALES AND REPAIRS
Outdoor Adventures
Bike sales, rental, maintenance, repair and accessories.
Address: 1424 Missouri Ave.
Phone: (575) 521-1922