By Kirsten Rodgers
We all know that we need a good date with our dog every once in a while. Playing fetch and rolling in the dirt are great past times, but sometimes we need to switch it up! Luckily, Las Cruces has several different things that both you and your pup will enjoy for a special doggy day out.  
So I grabbed my own dog, Misty, to experience it together!
Doggy Day Idea #1 Breakfast & coffee at The Bean at Josefina's
A great way to start any day, is by getting breakfast and coffee. The Bean at Josefina's provides just that. They have a beautiful front patio where you can sit with your pup while eating their scrumptious breakfasts and sipping on a freshly made coffee drink. 
When me and Misty came, I grabbed an iced decaf latte with almond milk and caramel (my go-to coffee) and their simple breakfast. I ended up going back for an extra piece of sourdough bread a little later because it was so good. To our luck, they had live music that morning as well (as they often do)! It was a beautiful and peaceful morning of listening to music, and enjoying coffee and breakfast with my dog by my side.
The Bean at Josefina's is located at 2261 Calle De Guadalupe, and open Tuesday through Sunday 7:30 a.m.-3 p.m.



Idea #2 Walk Old Mesilla
After you finish breakfast, head over to walk around the Mesilla Plaza. The Bean is right down the street, so it only takes a minute or two to walk over. The Plaza has buildings from the 19th century, and is a fascinating place to discover more about the history of the area. There are several places to explore, such as jewelry shops, bookstores, gift shops, and even a chocolate store. We strolled around enjoying the peacefulness, and Misty enjoyed seeing the grass that surrounded the plaza. This is a great and calm place to take your pup walking, and experience the beauty that is Old Mesilla. 
*Note: some of the shops in Old Mesilla do not allow dogs inside, so make sure to call or ask beforehand to see if you can take your pup inside.
The Plaza is located on Calle Principal in Mesilla, NM, the plaza is open to the public. Shop hours vary.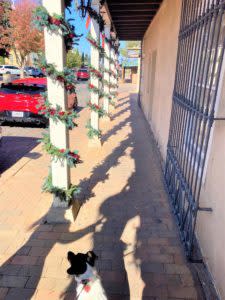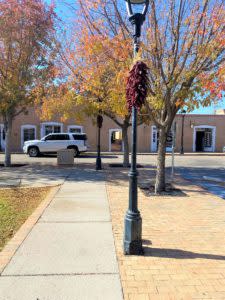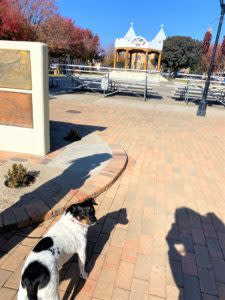 Idea #3 Go to the Las Cruces Farmers and Craft Market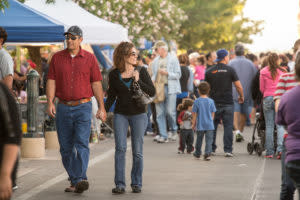 The Las Cruces Farmers and Crafts Market spans seven city blocks, and operates year round. It's is filled with handmade goodies, fresh produce, art, jewelry, food trucks, performers and more. A visit always guarantees a great time, and is something many look forward to every Saturday. It also is common for people to bring their dogs along. While Misty was a bit too shy for the market this time, this lively and eclectic atmosphere may be the perfect place for you and your dog. Make sure they are leashed and well socialized. 
You can visit the market from 8:30 a.m.-1 p.m. every Saturday on Main Street in downtown Las Cruces and Wednesdays at Plaza de Las Cruces (smaller market).
Idea #4 Grab lunch at Spotted Dog Brewery
For lunch, head over to Spotted Dog brewery. This place has an outdoor patio where dogs are more than welcomed to accompany you. They have a wide selection of beer, as well as several food options. You can find classic American dishes, such as a BBQ pulled pork sandwich, buffalo wings, and their Green Chile Philly. It is a great place to bring your buddy while enjoying some good food. 
Located at 2920 Avenida de Mesilla,  11:30 a.m.-10 p.m. Monday through Saturday and noon-8:30 p.m. Sunday.
View this post on Instagram

 
Idea #5 Go on a hike!
With 320 days of sunshine a year and mild temps, a great way to spend some quality time with your dog is to go for a hike (year round!).  Misty and I went to Soledad Canyon, and it was wonderful! The views are stunning, there's a variety wildlife from desert plants and animals to reptiles and wildflowers. Because the area recently got rain, there was a  tiny waterfall at the end of the trail. Additionally, because it's fall, there were several trees with bright orange and yellow leaves. It was breathtaking! With the weather cooling down, the afternoon was the perfect time to be outdoors. Overall, this hike took us about an hour and a half to complete. Misty is a pretty small dog, and she did it no problem. We had lots of fun together!
Located at 13300 Soledad Canyon Road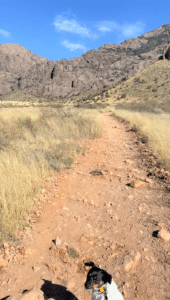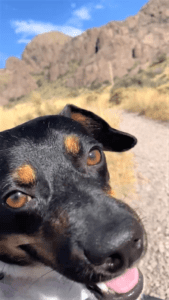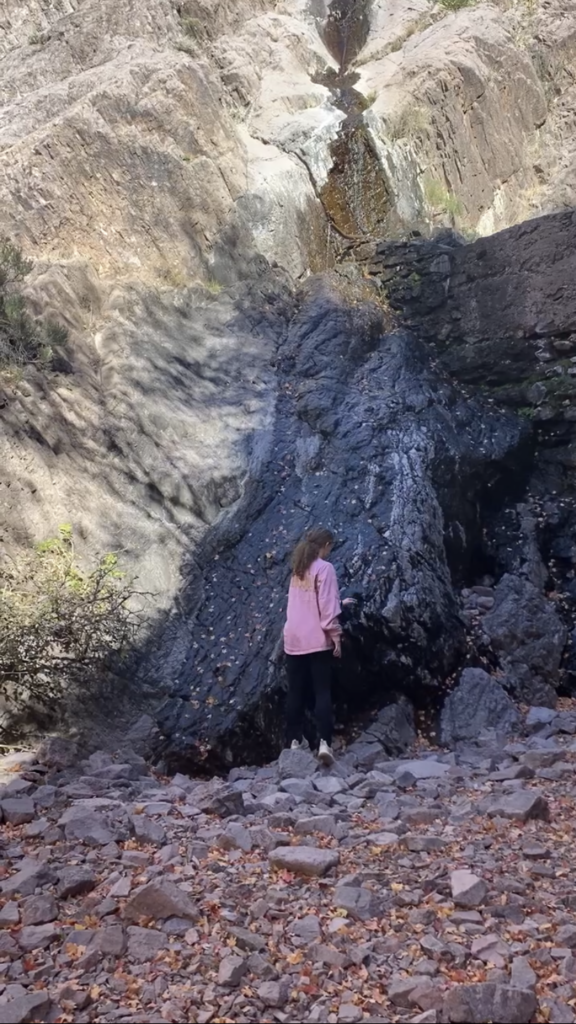 Want a more challenging hike?
If you and your pup are looking for something a bit more challenging, check out Tortugas "A" Mountain. This hike provides amazing views of the Organ Mountains from one side, while showcasing the wonder of the city from the other. There are multiple trails in the front and back, so you can choose how you want to get to the top.
Located at 4596 Dripping Springs Rd.
Idea #6 Go to the Dog Park
Dog parks provide a great way for your dog to get out some energy and have fun! Here are a couple you can find in Las Cruces:
Burn Lake Dog Park, located at 1855 W. Amador Ave., has benches, playsets, and lots of room to run around and mingle. 
Las Cruces Dog Park, located at 430 N. Hermosa St. in the Meerscheidt Center, is spacious, has fire hydrants, trees, and more!
Idea #7 Go for dinner at Andele's Dog House!
Las Cruces is home to many restaurants that offer amazing and authentic Mexican food. Luckily, Andele's Dog House is a place that encourages you to bring your dog along while you enjoy your meal.
The Dog House has lively and fun outdoor seating, with strung lights, a fire pit, and shade. They have classics like Tacos Al Carbon, green chile enchiladas, and their special "Dog House Burger." Loads of delicious chips and salsa are also available. You can grab a bucket of chips yourself, choose which salsa you'd like, and come back for more! It's a guaranteed great time with friends, family, and your pup!
Located: 1983 Calle del Norte, 11 a.m.-9 p.m. Monday-Friday , and 9:30 a.m.-9 p.m. Saturday and Sunday.
Idea #8 Get dessert at Caliche's! 
After some fun adventures, me and Misty went for an evening treat! Caliche's Frozen Custard is a local-favorite and delicious place in town for a sweet fix. Frozen custard is their specialty, and it can be enjoyed in all sorts of variations and with many different toppings. They welcome bringing your dog, and there are plenty of places to sit outside with them. Additionally, they have a treat for your pup called "Poochie cones," which are little cones with frozen custard in it. These cones are free and available upon request. Misty LOVED this!



Visit one of three locations:
590 S. Valley Dr.
131 N. Roadrunner Pkwy.
1000 Lenox Ave.
 Noon-9 p.m. Sunday, 11 a.m.-9 p.m. Monday through Thursday, 11 a.m.-10 p.m. Friday and Saturday. Hours may vary depending on season.
Idea #9: Morning, afternoon, or evening walk 
If you'd like some places to go on a leisurely walk with your best friend, here are some great places to go. 
The La Llorona path, located at 3440 W Picacho Ave., has a paved path that will take you along the Rio Grande River, and to a park and playground. It provides a calming stroll as you marvel at the landscape surrounding the river. 
Sagecrest Park, located at 601 N. Roadrunner Pkwy., has a lovely, grassy area, picnic tables, and a playground. It provides plenty of room to run around, play fetch, and sit with your dog. There is also a path behind it that will take you to some overlooks and another trail. It is a great place to enjoy each other's company, while taking in more of the beautiful scenery that Las Cruces has to offer.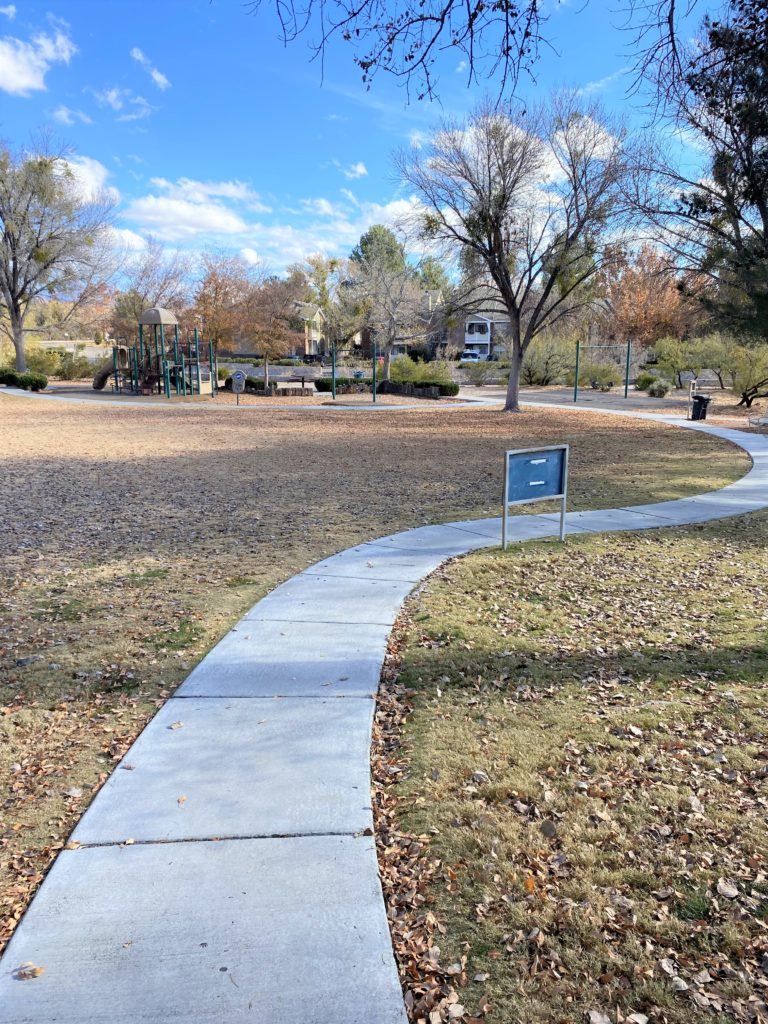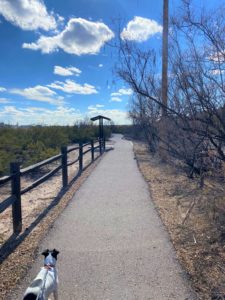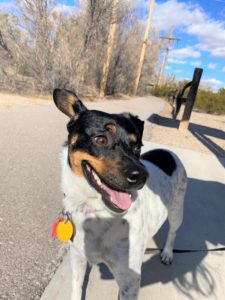 Every moment with your dog is precious, and thankfully Las Cruces has several things to help you spend more time with them whether your passing through or on town for an extended stay. Check out all of these places the next time you want to have a special "Doggy Day Out!" Whether you're drinking coffee, hiking, or chowing down on some sweet treats, your pup can tag along!