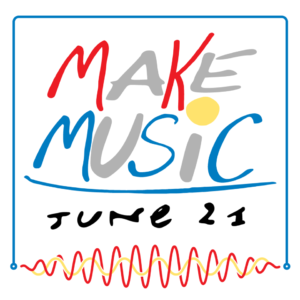 A small, dedicated group of community organizations and the City of Las Cruces are hosting Make Music Day – Las Cruces.
Make Music Day is a world-wide phenomenon that occurs annually on June 21, the longest day of the year. This year Las Cruces will join over 120 countries and 1,000 cities in a virtual celebration. Visitors can stream live and pre-recorded performances from around the globe free of charge, enjoying a daylong celebration of local musicians, bands, music lessons and other musical celebrations.
Additionally, local organizers also are asking Las Cruces-area musicians to showcase their talent on this global stage. To register, visit MakeMusicDay.org and choose City of Las Cruces or Rio Grande Theatre as a virtual venue. Performances can be recordings from previous events or live streamed on the day. Artists must adhere to state social distancing standards. For questions, contact Visit Las Cruces Event Manager Liz Vega at elizabeth.vega@las-cruces.org.
Check out updates on performances, local music scene trivia and giveaways, on the Make Music Las Cruces  Facebook page.
Photo by Suvan Chowdhury from Pexels