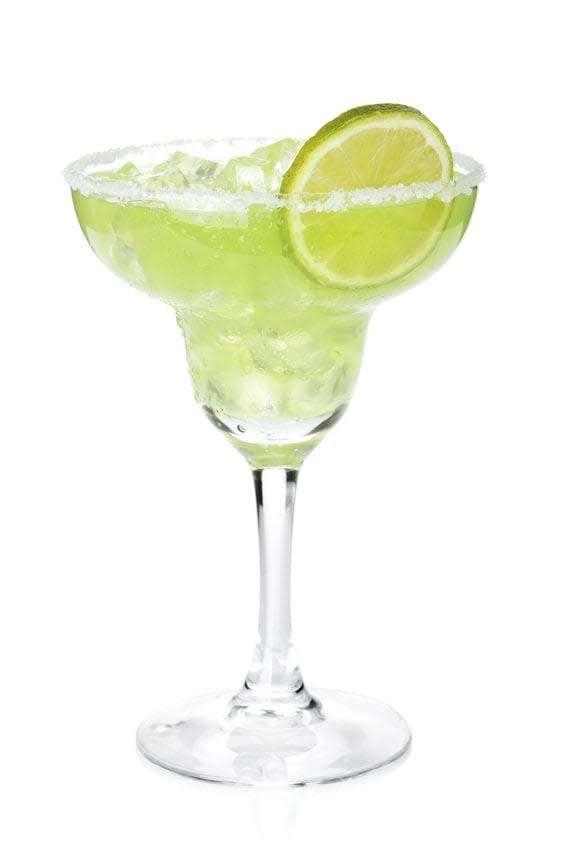 The debate over where the margarita got started continues, but there's one thing that nobody questions: Las Cruces' extensive margarita offerings are off the charts. For starters, there are the Guava Margarita, El Diablo Margarita and even the Turquoise Margarita (with a turquoise stone garnish). Just a few steps from there is La Posta de Mesilla, famous for its Chile 'Rita: an exotic, slightly spicy margarita with a blackberry/habanero sauce, served in a hand-blown "chile" stem glass.
Guests can sample more than 50 different renditions at the Double Eagle in Mesilla.
MESILLA VALLEY CUCUMBER JALAPENO MARGARITA
An adventurous blend of Sauza Blue 100% Agave Silver Tequila, muddled cucumber slices and jalapeños, fresh lime juice and agave nectar. Served in a margarita glass deliciously rimmed with local honey, crushed pecans & green chile salt. This one will rock your world!
HORNY 'RITA
Hand shaken margarita made with Sauza Hornitos 100% agave tequila, Patron Citrónge, sweet and sour, and freshly squeezed lime juice. Smile when asking for this!!
MARKET FRESH ORGANIC
Organic and fresh! A refreshing blend of organic Republic Reposado Tequila, freshly squeezed lime juice, muddled with cucumber slices, organic agave nectar and dill!
HERRADURA EXPRESS
Featuring La Posta de Mesilla Herradura Private Reserve Double Barrel Repossado, premium Contreau liqueur and fresh lime juice make this the perfect "express" to catch this summer. Served "up" in a sugar-rimmed martini glass with a twist of lemon for a fresh zest! Made only for those connoisseurs who, like martini drinkers, enjoy the unadulterated premium tequila forward taste!
LUCKY HORSESHOE
Roll the dice and geth "Lucky" with this awesome and delightfully fresh margarita. Features our signature Herradura Private Reserve Double Barrel Reposado tequila, Grand Marnier, organic agave nectar, and fresh lime juice! A float of fresh-squeezed orange juice tops this delightful margarita.
Want to try one of the many 'ritas? If you're a thirsty traveler read more here and here!