Long hot sunny days and cool breezy nights. Rio Grande waters and a high desert altitude make for perfect New Mexico green chiles. Red or green, a robust Big Jim or sweeter Sandia, chiles are the stuff of family life and tradition in New Mexico.
Salsas, chorizos, burritos, and enchiladas are great with green chiles. But have you tried burgers, margaritas, stews, and pizza oozing with genuine green or red Hatch chiles? If not, read on for a gastronomical and cultural journey of the green and fiery kind.
Introducing the New Mexico Green Chile
New Mexico green chiles are piquant and crisp becoming sweeter as it ages to red chiles. Small and oblong, they grow to an average of 12 to 17 centimeters with smooth, shiny skins of light green to emerald before ripening to a deep red-brown when dried.
Mild in flavor, these green chiles range between 800 to 1,400 Scoville Heat Units (taste measurement for heat [1]). Don't confuse them with Anaheim or California chile peppers though they may have originated from the same organic strain, New Mexico green chiles have a distinct flavor of their own.
Authentic New Mexico green chiles are grown in southern New Mexico at the Hatch Valley, where only six cultivars of this variety of Capsicum annuum are grown. Though some states and even countries are using the name "Hatch Green Chiles," only those grown in New Mexico are worthy of the name. In the same way that there are several thousands of sparkling wines, there is only one Champagne. One Hatch, one chile.
True Green Facts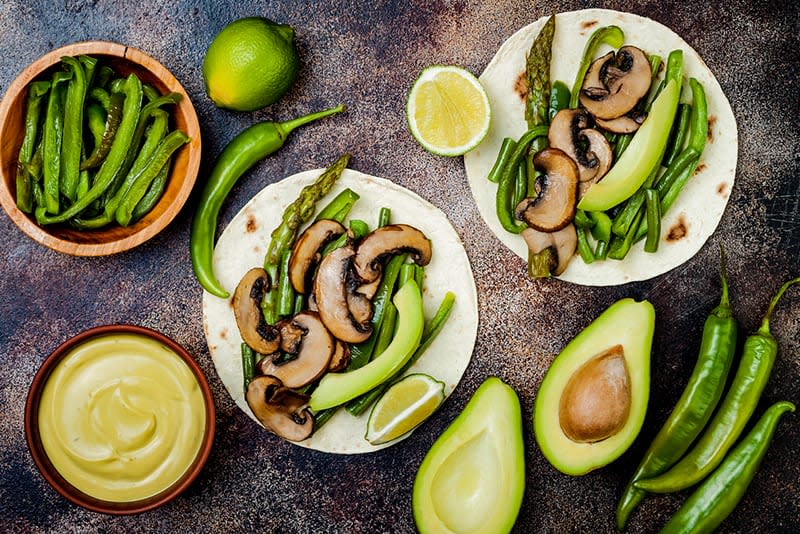 A Bit of History
Cultivated chile peppers were introduced to the United States in 1609 by the Spanish conquistador Captain General Juan de Onate, the founder of Sante Fe. However, there are contentions that chile peppers may have come earlier during the 1582 Antonio Espejo Expedition. What is a fact that as soon as the Spanish settled in New Mexico, cultivation of green chile peppers expanded and exploded in an exponential rate.
Chemical Heat
Capsaicin, a chemical found in concentrated amounts in peppers and chiles can be found in the membranes surrounding the seeds. If you want less heat, then remove the seeds and the membranes. This is also why green chile is rich in Vitamin C.
Dried New Mexico green chiles are good sources of iron, niacin, thiamine, and riboflavin. Cholesterol-free and low in calories and sodium, these chiles also contain Vitamins A, B, and C. They also have high-fiber content and are fat-free, so indulge in the greenest of them for high flavor.
Plant Figures
New Mexico chiles grow into compact heights of 20 to 30 inches, with indefinite stems. The pods are elongated oblong shapes with blunt points and may be as small as 2 inches to as long as 12 inches. They are usually dark green before ripening into various shades of red. Leaves are medium green, mostly smooth and grow as long as 3 inches and as wide as 2 inches.
Green chile plants grow in about 80 days, and they grow the whole year round. However, harvest time is around late summer to early autumn and is a long-standing communal and cultural affair in New Mexico.
The Beauty of Ristras
Come late summer or early fall, green chiles are harvested throughout the Mesilla Valley, particularly the Hatch area where farms, usually family-held for several generations, have their own harvest traditions. From communal roastings with beer and margaritas, burger and steak cookouts with salsas and enchiladas, to the Hatch hops during the Labor Day weekend, one thing is for sure - ristras are awesome.
Ristras are strings and braids of dried green and red ripened chiles which are usually hung around storefronts, rooftops, and even home porches. Beautifully strung, these decorative garlands are also supposed to bring good luck.
Being Famous
For a long time, New Mexico green chiles were only popular among the Hispanic community of the state, but a hundred years ago, horticulturist Fabian Garcia of the New Mexico State University decided to do something about that. [2]
NMSU's first horticulturist, Garcia hybridized the green chile to make it milder and more uniform in size. By 1913, he created the first variety that could be grown on a commercial scale. And from there, green chiles became a state icon to become an international culinary symbol of southwestern United States.
Chile or Chili Confusion
Lastly, before you get confused for the whole of New Mexico there is only chile with an "e" when talking about the plant and the pepper. Chili is the delicious dish of ground beef and beans. But go beyond state lines especially in Texas where chili with an "i" refers to both the plant and the dish.
Saucy and Spicy - New Mexico green chile sauce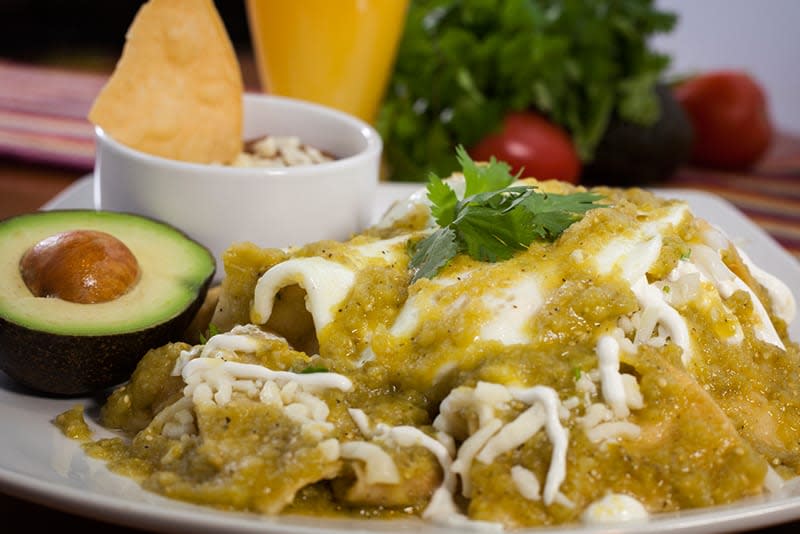 Canned, bottled, or freshly-made, there is nothing like the piquant and sharp hot taste of New Mexico green chile sauce. Whether stuffed in your sopapillas or laden all over your burritos, burgers, steak or even your pizza, it's the taste that you will always go back to for more and more. You always win with green.
Miss Annie's Traditional Style [3]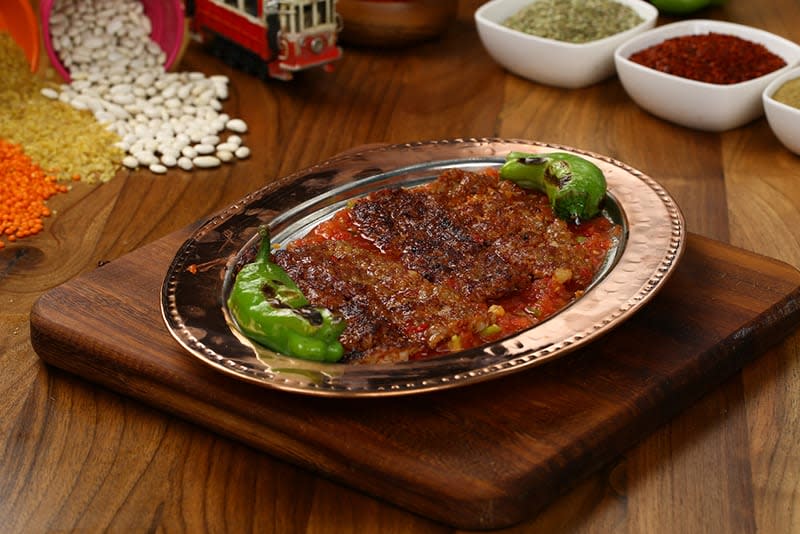 Your all-purpose New Mexico green chile sauce made the traditional way - simple and easy for everyday eating or summer cookouts.
Ingredients:
1 cup peeled and roasted New Mexico chile 1 1/2 cups chicken or pork stock 1/2 cup onion, finely chopped 2 tablespoons whole wheat or all-purpose flour 1 tablespoon cooking oil 2 garlic cloves, minced 1/4 teaspoon each of cumin and dried oregano salt and pepper to taste
Directions:
1. Heat oil in your medium-sized saucepan over medium heat. Then saute onion and garlic for about 3 minutes. 2. Stir in cumin, flour, and add salt and pepper to taste. Cook for 2 minutes. 3. Pour and simmer stock, stirring until it's smooth and thick. 4. Mix in the chiles together with the oregano. 5. Cool.
You can slather the chile sauce as toppings for anything. Or you can cool and store in the refrigerator for a day. Heat thoroughly.
Tomasita's Green Chile [4]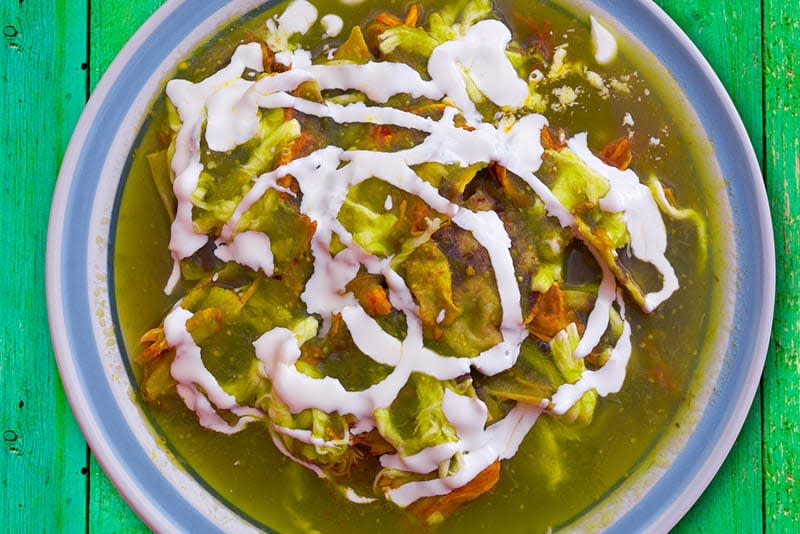 Lovely with burritos and enchiladas, you may need some care with the roux, but the mild fire is perfect tasting anytime, anywhere.
Ingredients 2 1/2 pounds New Mexico green chile, roasted, peeled and chopped 1/4 cup all-purpose flour 1/4 cup olive oil 3 garlic cloves, crushed or 1 tablespoon garlic powder 1 tablespoon salt
Directions:
1. Stir in the New Mexico green chile using a large saucepan over medium heat. Be careful not to boil.
2. Make a roux. First, heat the oil in a saucepan then adding the flour while stirring for five minutes. The flour should be brown and toasty, be careful not to burn.
3. Slowly pour the roux over the green chile and stir. You may end up not using all the roux, just mix in enough to reach a gravy-like consistency. Add water is needed.
4. Leave the chile to simmer for 20 minutes, adding the garlic and salt. Stir constantly but DO NOT boil. Add more salt and garlic according to your taste.
Brand New Vegan Hatch Green Chile Sauce [5]
Something to challenge the intermediate cook with roasting and peeling your own chiles. Smother your rice, potatoes, or beans with this chile sauce for a delicious but hearty fare of your own
Easy Heat - New Mexico green chile recipes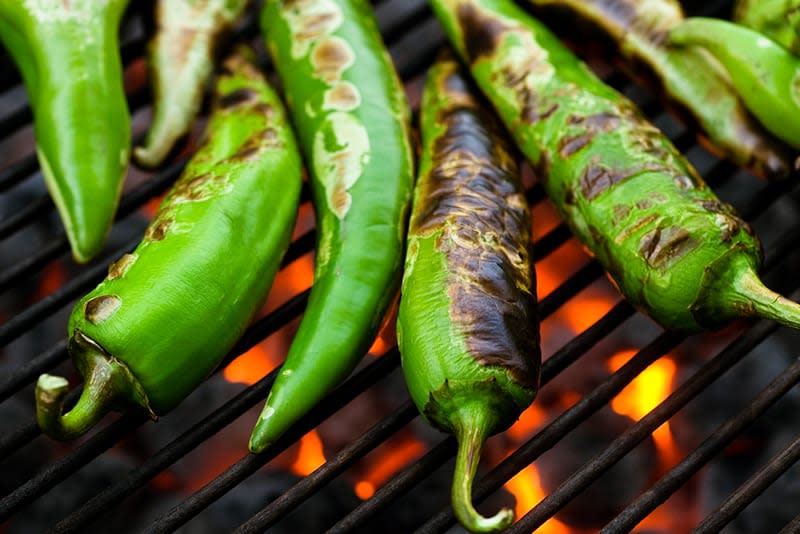 New Mexico green chiles are best when roasted. You can order them roasted and ready for freezing or eating, or you can have them fresh and roasted on your own.
Roasting Fresh Green Chiles
Always be careful when handling green chiles, make sure you do not touch your eyes when you are preparing them. Better yet, use gloves.
1. Wash and dry each chile. 2. Using a fork, poke holes on the chiles. 3. Line a cookie sheet with foil and broil the chiles on the top rack. Or you can use a barbecue grill. 4. Turn often to make the chiles are cooked and roasted evenly. 5. Once cooked, put them in a covered pot and let steam for 20 minutes. 6. Let cool. You can use them immediately. Or use the later, freeze them in bags. 7. Do not wash the roasted chiles in water lest you wash away the real flavor that makes them so mouthwatering. Don't worry; the skin is easy to peel.
Cooking with green chile is something New Mexicans grow up with, a culinary legacy that is as familiar as home. Throw in red chile, and the possibilities are endless.
Hatch Green Chili, Colorado Style [6]
True Southwestern cooking with all the flavors of New Mexico green chiles, clear, sharp heat with Mexican oregano giving a peppery boost that makes for authentic tasting.
Ingredients:
4 pounds pork, shoulder 15 New Mexico green chile peppers, roasted, skinned, and chopped 14.5 oz canned tomato, do not drain 1 large onion, chopped 1-quart chicken broth 1/2 cup water 1/4 cup cornstarch 1/2 lime 5 garlic cloves, minced 1 1/2 tablespoon Mexican oregano 1 1/2 tablespoons coriander 1 tablespoon each olive oil and bacon drippings 1 tablespoon salt 1 teaspoon hot Chimayo Chile Powder or any high-quality red chile powder 1 teaspoon sweet smoked paprika 1 teaspoon ground cumin 1 teaspoon of your favorite chili powder
Directions:
1. Season pork shoulder with salt and pepper. Then place in a Dutch oven. Roast while covered in 350 degrees for about 3 hours or until done and tender. Let cool and then shred using 2 forks. Set aside.
2. Using the same Dutch oven pot, heat the olive oil and bacon drippings. Stir in onions until soft, about 10 minutes. Mix in the garlic.
3. Add the shredded pork, broth, tomatoes, and all the seasonings. Bring to boil. Reduce the heat to low. Simmer for 2 hours.
4. In a different bowl, combine the water and cornstarch. Add the mixture to the stew right at the end, to thicken the soup.
5. Serve into bowls with a squeeze of lime. Served best with warm flour or corn tortillas.
Hatch Chile Pimento Cheese [7]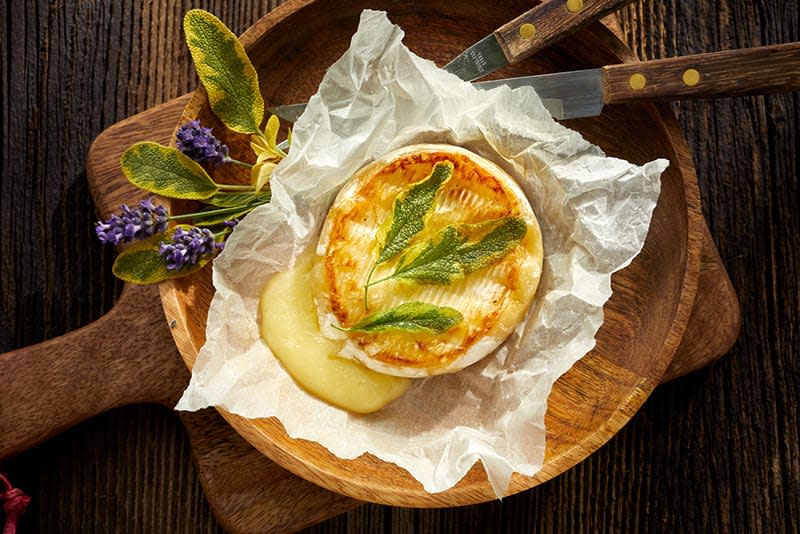 New Mexican green chiles meet simple and easy summer with this flavorful grilled cheese sandwich recipe. It's the ultimate chile fiesta.
Ingredients:
4 ounces white cheddar 4 ounces Monterrey Jack 3 large New Mexican green chiles, roasted, seeded and finely chopped 1 garlic clove 1/4 - 1/3 cup mayonnaise of half/half with Greek yogurt a dash of Worcestershire sauce 1 clove garlic salt and pepper to taste
For the sandwich: sliced bread butter
Directions:
1. Shred the cheese, use the food processor if possible. Set aside a handful for later use. Put the remaining cheese in a bowl.
2. Process the garlic and mayo, adding a dash of Worcestershire sauce, salt, and pepper. Process for 8 seconds.
3. Add the processed cheese and the green chiles to the mayonnaise mixture and pulse several times.
4. This mixture will keep for a week if placed in the refrigerator.
5. For the sandwiches, heat the grill or skillet over medium-high heat. Fill in with the cheese filling and then butter the outsides. Cook for 2-3 minutes until each side is golden brown and cheese is dripping in melty-gooey deliciousness.
Green Chili Chicken Burgers [8]
Put a new and delicious twist to chicken burgers that will amp the taste without amping the calories. It's good for the body, and the soul and your mouth will forgive you because it's mind-bogglingly delicious.
Roasted Green Chiles in a Light Vinaigrette [9]
Roast some green chiles and toss in a light vinaigrette for a mild fiery taste to tide you over. Or add with your fried foods for that piquant taste.
Green Chile Enchiladas Recipe [10]
What are green chiles without enchiladas and if you are from New Mexico, what are enchiladas without green chiles. Southwestern food is never complete without these rolled or tasty flat treats of real corn tortillas.
New Mexico green chile stew
For a taste of the southwest - hearty stews for chilly nights. Full of flavor to warm the soul and the stomach. Serve hot or warm, green chile stews are always heartwarming.
Pork Green chili [11]
Perfect stew for chilly nights and perfect with warm corn tortillas. You can have a choice of chicken, turkey, pork or beef broth - they will all work well with the recipe.
Ingredients:
12 large New Mexico green chiles, roasted and peeled 2 pounds pork shoulder or butt, bite-size cuts 2 cups broth or water 1 cup beer or water or broth 1 large onion, thinly-sliced 2 tablespoons all-purpose flour 2 tablespoons vegetable oil or lard salt and pepper to taste
Directions:
1. Deseed and then chop the green chiles. Set aside as you heat the oil in a large and heavy pot.
2. Add chiles, onion, and salt. Stir for 3 minutes or until onions are soft. Set aside but leave as much oil as you can in the pot.
3. Using the same pan and oil, brown the pork in batches to melt the fat and to add extra flavor to the stew. Set aside.
4. Sprinkle the flour in the remaining oil, stir for 3 minutes or until the flour is cooked. Do not burn. Pour in the 1 cup of broth or beer and thoroughly mix the flour, oil, and broth. Let the roux thicken, be careful not to burn the roux.
4. Pour the remaining 2 cups of broth or water, add the vegetables and pork. Make sure everything is covered with liquid, add more broth is necessary.
5. Bring to boil and then reduce the heat to simmer. Cook covered for an hour until the meat is tender. Or you can bake the mixture in the 350-degree oven for an hour.
6. Remove the cover, add salt and pepper to taste as the liquid simmers and thickens.
7. You can remove the fat congealing on the top when the stew cools, but that would be removing the extra flavor that makes this stew hearty and unique.
Drop by at Las Cruces for its Local Farmers Market on Wednesdays and Saturdays at the downtown area for some authentic New Mexico green chile art and products or go directly to Hatch Valley for a tour and a real live roasting while you wait. Green chiles are more than the sumptuous taste of the Southwest; it's family and life. Great green taste with a touch of soul.
Reference:
[1] Wikipedia. Scoville Scale https://en.wikipedia.org/wiki/Scoville_scale
[2] Fox New Mexico. How New Mexico Chile became Legendary, Angela Ollison, 19 March 2017 http://www.krqe.com/fox-new-mexico/legendary-new-mexico/how-new-mexico-chile-became-legendary/900308492
[3] Genius Kitchen. Traditional-style New Mexico Green Chile Sauce http://www.geniuskitchen.com/recipe/traditional-style-new-mexico-green-chile-sauce-28467#activity-feed
[4] Food Network. Tomasita's Green Chile Recipe https://www.foodnetwork.com/recipes/tomasitas-green-chile-recipe-1925233
[5] Brand New Vegan. Hatch Green Chile Sauce, Chuck Underwood, January 2017 https://www.brandnewvegan.com/recipes/hatch-green-chile-sauce
[6] Cooking on the Ranch. How to Make Hatch Green Chili Colorado Style, Lea Ann Brown, September 2013 http://highlandsranchfoodie.com/2013/09/how-to-make-hatch-green-chili-colorado-style/#.WyRDY6czbDc
[7] The Brewer & the Baker. Hatch Chile Pimento Cheese, September 2012 http://www.thebrewerandthebaker.com/archives/13530
[8] How Sweet Eats. Green chili chicken burgers, April 2012 https://www.howsweeteats.com/2012/04/green-chili-chicken-burgers/
[9] Simply Recipes. Roasted Green Chiles in a Light Vinaigrette, Elise Bauer https://www.simplyrecipes.com/recipes/roasted_green_chiles_in_a_light_vinaigrette/
[10] El Pinto. Green Chile Enchiladas Recipe http://www.elpinto.com/recipes/chile-sauce-recipes/green-chile-enchiladas-recipe
[11] The Spruce Eats. Pork Green Chili, Molly Watson, January 2018 https://www.thespruceeats.com/pork-green-chili-2216665