By Kirsten Rodgers
There's no doubt that Las Cruces has many things to offer and explore. From the history and the outdoors, to the food,  striking desert beauty and compelling feelings of home. Four women have been pioneers in the realm of tourism, and have had a hand in enhancing the visitor experience to Las Cruces helped make a way for people to experience all that Las Cruces has to offer.
Priscilla Bloomquist

Priscilla Bloomquist has been a driving force in tourism and hospitality in Las Cruces. She was a board member for several associations, such as the Tourism Association of New Mexico, and a member of The International Council on Hotel, Restaurant and Institutional Education, and The International Society for Travel & Tourism Educators.
Her influence in education is monumental. She helped start the New Mexico State University's (NMSU) Hotel, Restaurant, and Tourism Management (HRTM) program almost 35 years ago, and has been an impactful professor, mentor, and faculty member, bringing real-world experiences into the classroom.
She was the Project Director and on the Project Staff for several research and creative projects, many of which received funding for thousands of dollars. Between 2005-2012, she aided as a Co-PI in securing over $820,000 in funding from the USDA for three significant HRTM projects. The impact was great, providing funding for scholarships, converting courses for online delivery, new kitchen equipment, support for hospitality programs across the state, and more. 
For all of her hard work and accomplishments, she has received several awards including the College Distinguished Service Award, Hospitality Educator of the Year Award from the New Mexico Restaurant Association Education Foundation, and the NMSU Donald C. Roush Award for Teaching Excellence (which she received twice). She is also a 2018 New Mexico Tourism Hall of Fame inductee. Bloomquist expressed that her proudest accomplishment however, is the large number of students she's helped achieve academic and professional success. She still invests in her students at NMSU through the College of ACES (Agricultural, Consumer and Environmental Sciences) Programs Office. Her devotion to tourism, and educating the future tourism professionals has not gone unnoticed, and her impact will be felt for the years to come.
For more information on Priscilla and a complete list of her awards and accomplishments, visit the NMSU Foundation or NMSU HRTM sites.
Preciliana Sandoval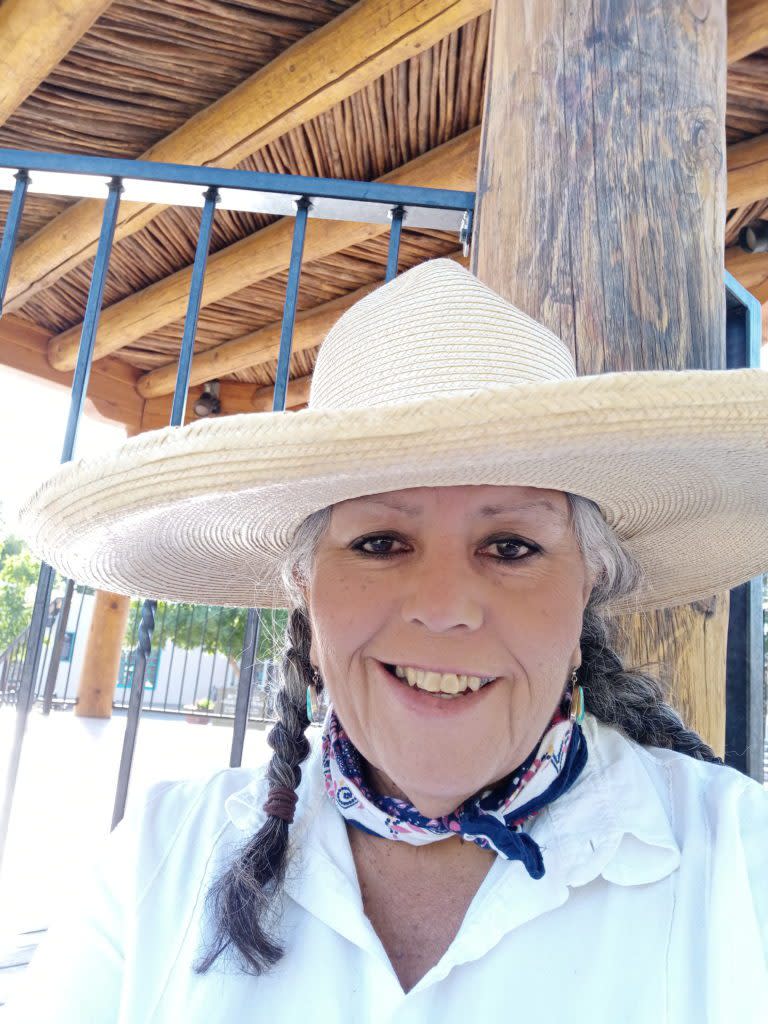 If you have ever been to Mesilla, then you've most likely seen firsthand its beauty, history, culture, and life-changing food. Artist, historian, and storyteller Preciliana Sandoval has made a way for those from across the world to learn and experience the fullness of the historic town.
Sandoval began the La Morena Walking Tours over 20 years ago with the hope that those coming in not knowing much about Mesilla, would leave with abundant knowledge on it. She provides educational and engaging tours speaking about the history, food, cultural events, and more. During the tours, she is known for making the experience fun by dressing in a historic outfit, and thrilling the attendees. 
She has been mentioned by places like Frommer's Travel Guides and New Mexico Magazine, and is commended and dearly loved by locals.
The care, initiation, energy, and joy that she has given back to her community is unmatched. And because of her efforts, the history, culture, and beauty of Mesilla remain alive.
To book a tour, call 575-647-2639.
Alice Cox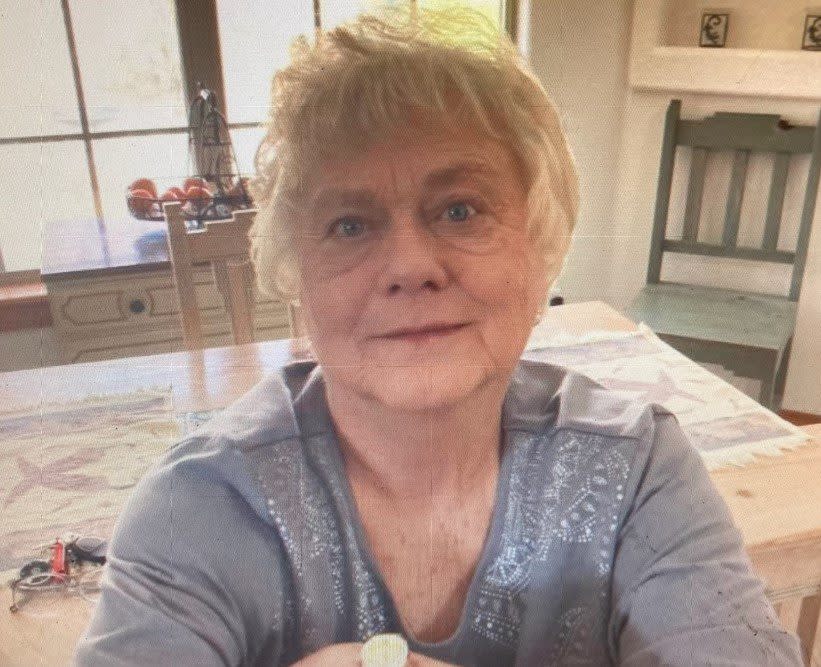 Las Cruces' positive impact on the world of national and regional sporting events is largely in thanks to Alice Cox. She was the state director of the Amateur Softball Association (ASA), now called USA Softball, for many years and is credited with starting the ASA girl's fastpitch league in Las Cruces, as well as bringing several notable softball events to town.
She brought the Western Nationals and the State Championships for fastpitch women's softball to the area. The Western National Competitions typically consisted of 20-30 teams from different states. In 2007, the competition had 82 teams, and there was an estimated economic impact of nearly $1 million. One year, the ASA National Tournament brought in more revenue than the WAC men's basketball tournament had a few weeks prior.
Visit Las Cruces Director of Sales Albert Herrera describes Cox as very intentional about her events, and meticulous about how they opertated.
"She was a power driver," Herrera said. "She fought really hard as a female in a male dominated industry."
In fact, when Cox was appointed by the ASA Executive Board in the late 1980's, she was one of only three women to have been appointed nationally. To understand the magnitude of this appointment, across all 50 states more than 200 men held State Commissioner positions.
The first year that Las Cruces held the Men's Slow Pitch Tournament, the ASA had participants from all over the country, and it was the most they had ever had. The ASA also held the National Youth Tournaments which consisted of over 70 teams. Every year in the first week of June, she ran the Missy Molina Tournament; a girl's fastpitch event that usually had over 100 teams from New Mexico, Arizona, and Texas. Additionally, in 2008 she brought down the USA softball Olympic team during their "Bound 4 Beijing" tour to play against the Aggies.
"She's definitely a New Mexico softball legend," said Ed Carnathan, the Sports Sales Manager for Visit Las Cruces.
In 1993, her and her son Brian Cox founded the company Sports Accessories, where they provide local sports apparel and equipment. This company has continued to be a staple in providing for the needs of many sports-lovers in Las Cruces. Several people have been greatly impacted by the passion she has poured into the world of softball in Las Cruces. Her legacy continues on, and the world of sports in Las Cruces continues to thrive because of her.
Peggy Smith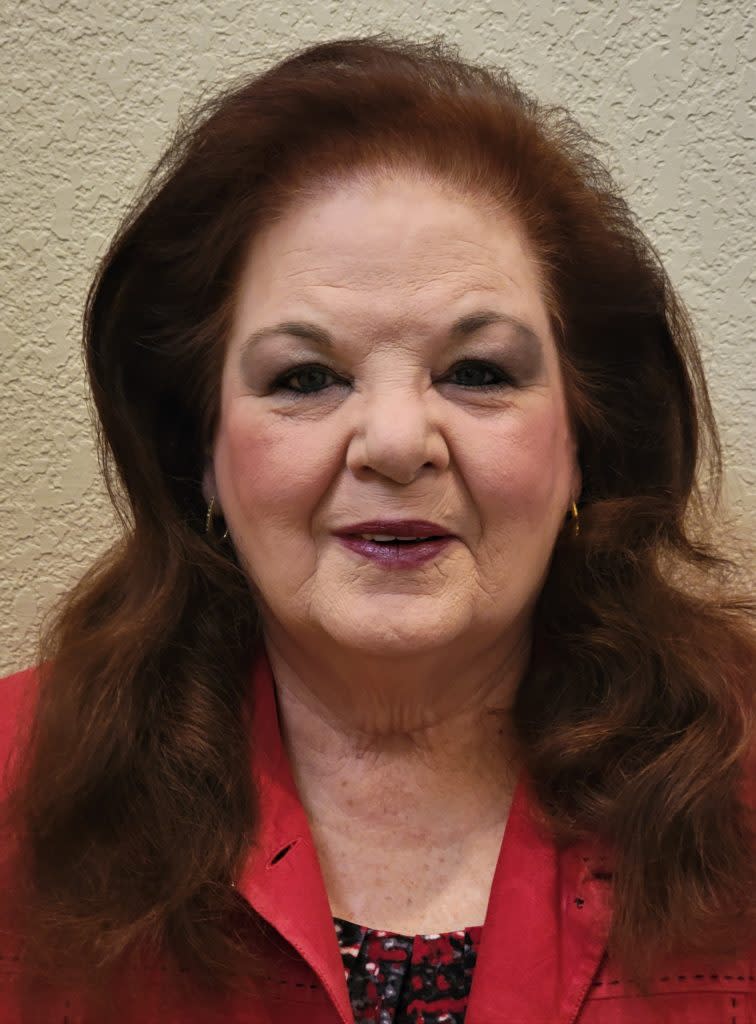 Peggy Smith is an inspiration in the world of hotel management. She was the general manager of Best Western Mesilla Valley Inn for 28 years, and was involved in the New Mexico Restaurant Association, the Convention and Visitors Bureau, and the New Mexico Hospitality Association. Smith was awarded with two General Manager of the Year awards, and the hotel itself was recognized for the great work it did. Prior to being General Manager, she was banquet manager for Holiday Inn de Las Cruces (which is now the Ramada) where she provided catering for events, and for artists like Willie Nelson, Kris Kristofferson, and Guns N' Roses.
During her time as General Manager, she hosted statewide conferences, as well as several events for local groups and organizations, such as the yearly "Dress a Child" event. Put on by the Rio Grande Rotary Club and the Salvation Army, "Dress a Child" seeks to raise money to provide clothes for children in need. Additionally, Smith expressed that the restaurant and bar within the hotel were filled with regulars, and referred to it as "The 'Cheers' Of the Southwest."
She was involved in many local groups, such as the American Southwest Theater Company and the Rio Grande Rotary Club of Las Cruces, and was on the board of the Chamber of Commerce twice.
Visit Las Cruces Director of Sales Albert Herrera expressed that Smith was also a pivotal point in his own career, and is a reason that he has worked up to where he is now.
"She was a pivotal point in Las Cruces. Everyone knew who Peggy Smith was," Herrera said.
Smith poured her heart into those she worked with by seeing their potential, and giving them opportunities to showcase it. Several people who worked under her have gone to do great things in the community.
Belia Alvarez, the Regional General Manager for Hotel Encanto and Hilton Garden Inn, was first introduced to hospitality and tourism by Smith.
"My career propelled quickly because of her belief and investment in me," Alvarez said .
Her hard work welcoming visitors, cheering on those she worked with, and blessing the community has contributed greatly to the field of tourism and hotel management.
Each of these women have helped pave the way for tremendous growth in Las Cruces' tourism industry, and impacted the city in ways that can't fully be explained or appreciated. Visit Las Cruces would like to thank them the personal and professional contributions to the community and tourism professionals.