Hiking is a year-round activity in southern New Mexico. During the winter months, temperatures dip just enough to offer relief to hikers looking to take on some of the area's open trails.
These trails also highlight the importance of venturing out to #SafeOpenSpaces to enjoy the outdoors while adhering to COVID-safe practices. Visit Las Cruces encourages everyone to follow social distancing guidelines and adhere to rules and restrictions currently in place throughout New Mexico: wearing a mask, hygienic practices, avoiding close contact with others and having no more than five people in a group.
1. Prehistoric Trackways National Monument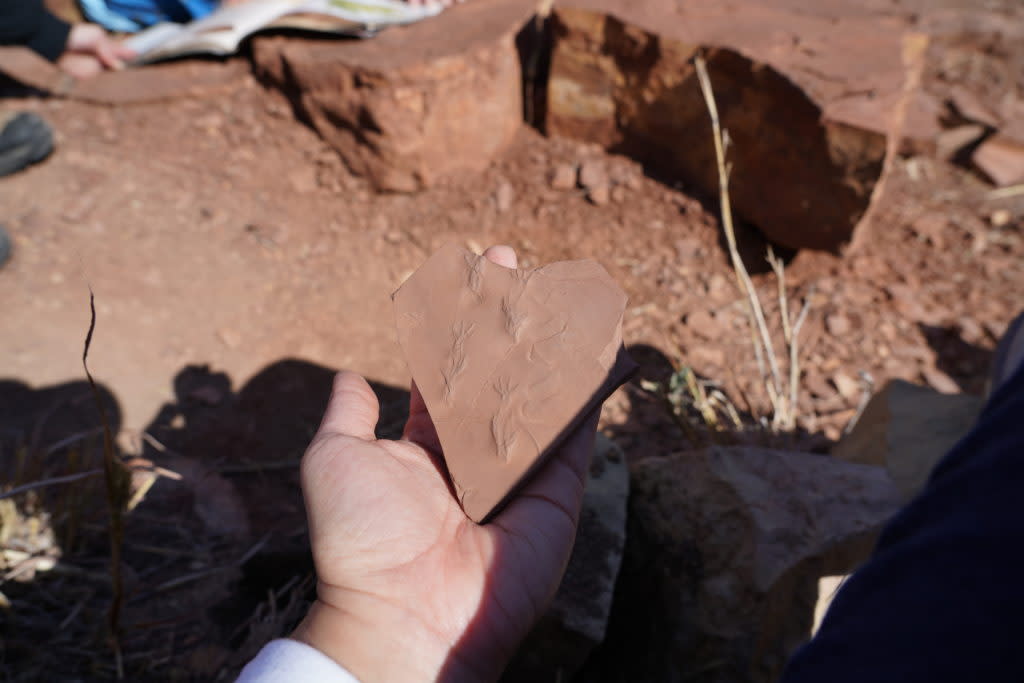 Established in 2009, Prehistoric Trackways became a national monument to conserve and protect an area frequented for research and recreational purposes. The area offers opportunities for hiking, horseback riding and off-roading, as well as educational purposes. Nestled in the Robledo Mountains, just west of Las Cruces, the area is ideal for a winter hike. With its open space and little shade, exploring the trackways when the weather is cooler is best to enjoy hike without the summer sun taking its toll on the overall experience.
DIRECTIONS: Prehistoric Trackways is located off Picacho Ave. and U.S. Highway 70, at the stop light with Shalem Colony Trail. At approximately 5.5 miles north on Shalem Colony Trail, the public will reach a county road called Rocky Acres Trail and turn right for ¼ mile to a dirt road called Permian Acres. Courtesy: BLM
2. White Sands National Park
 

View this post on Instagram

 
Now the nation's 62nd national park, White Sands serves as an otherworldly experience for visitors looking to trek a new terrain. Located at the heart of the Tularosa Basin, the dunes are ideal for hiking, backcountry camping, bicycling, horseback riding, picnicking and sledding. The area, although majestic, can be dangerous to those not prepared for the expansive space that does not offer relief from the elements. This is one of the reasons it is ideal for a colder weather. With the desert elements and summer heat reaching highs in the hundreds, taking to the dunes in the cooler months serves as a more comfortable outdoor trek for those looking to see one of the great natural wonders of the world.
DIRECTIONS: White Sands' visitor center and Dunes Drive is located directly off U.S. Highway 70 between the cities of Alamogordo and Las Cruces. The entrance to the park can be found between mile markers 199 and 200 off US-70. Courtesy: NPS
3. Baylor Pass Trail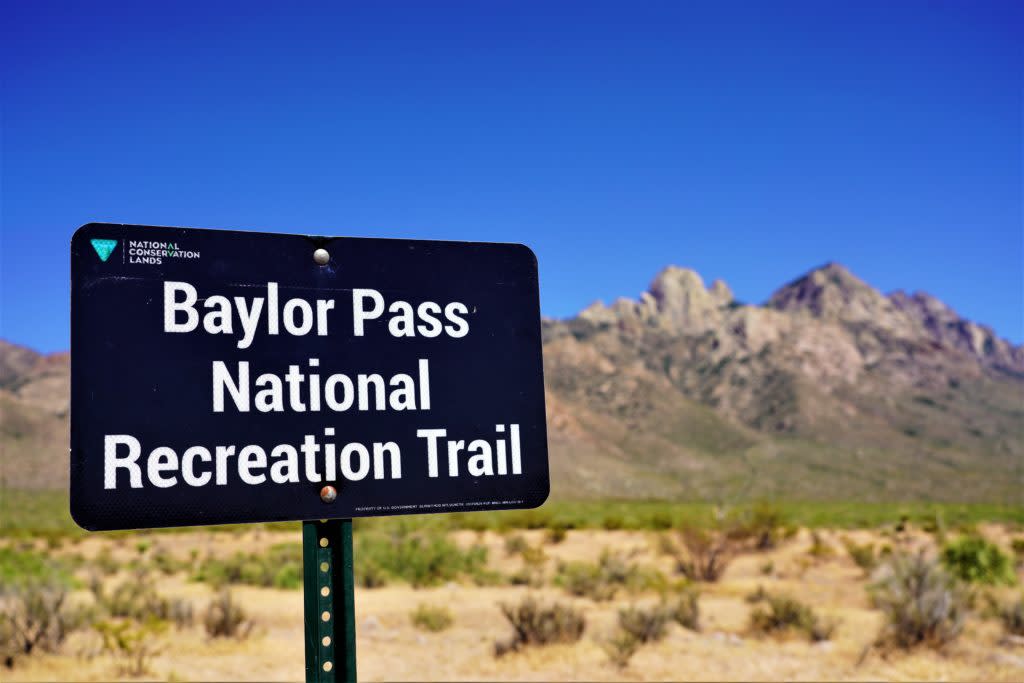 Part of the Organ Mountains–Desert Peaks National Monument, Baylor Pass gives hikers the chance to see both side of the mountain range. Classified as an intermediate hike by the HikingProject.com, the trail stretches 5.4 miles with a variety of terrain to trek through. The trail can be hiked from the Aguirre Spring Recreation Area to Baylor Canyon Road (on the other side of the mountain) or vice versa. Hikers are encouraged to leave a car at their end point if they are looking to only hike one way. The varied terrain and distance make this a promising hike for the cooler winter weather.
 

View this post on Instagram

 
DIRECTIONS: To reach the Baylor Pass trail, head 15 miles down U.S. Highway 70 and over the San Augustine Pass. Signs will then direct you to the Aguirre Spring Recreation Area, to the right. The road travels in about six miles, to the campground entrance. There you will see a marked trailhead.
4. Picacho Peak Recreation Area
Looking west of Las Cruces, Picacho Peak is one of most prominent sights rising into the skyline. Part of the Organ Mountain-Desert Peaks National Monuments, Picacho Peak Recreation Area is a large expanse open terrain with more than 15 miles of trails for hiking, mountain biking, and horseback riding. Those looking to the visit the area not only can hike the peak but check out canyons and mesa tops.
 

View this post on Instagram

 
DIRECTIONS: To get to Picacho Peak head north on Picacho Hill Drive Continue on Barcelona Ridge Rd. until you reach Anthem Rd. and turn right. Turn right on Loop Rd. Continue down the unpaved road to the trailhead parking lot. Courtesy: BLM
5. Tortugas "A" Mountain Recreation Area
Looking to the east of Las Cruces, right in front of the Organ Mountains is a hump-back mountain known as Tortugas Mountain or "A" Mountain. Tortugas serves the Las Cruces Community in many ways, not only does it serve as a recreational outlet, but a place for scientific study and tribal ceremonies. With little relief from the elements, it serves as a great winter-weather spot with a variety of hiking and biking terrains for visitors of all skill levels.
DIRECTIONS: Access to Tortugas Mountain is located off University Ave./Dripping Springs Road just east of the Sonoma Ranch Blvd. intersection. Courtesy: BLM
As cooler temps roll in, not only is it an opportunity to explore,  but to support amazing local businesses. Visit Las Cruces' Hiking and Hospitality is also inviting hikers to create the perfect Las Cruces experience by pairing their favorite outdoor trails with a visit to a local restaurant for a bite to eat, stop at a retail store or relaxing hotel staycation. By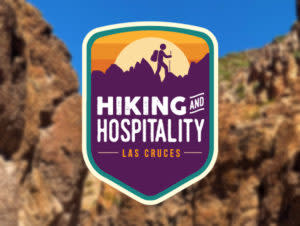 participating in the Hiking and Hospitality challenge, not only is it a chance to win some super-cool prizes and Visit Las Cruces swag, but to support local businesses suffering in these uncertain times. After taking a few cool hiking selfies, take one while grabbing bite to eat (whether it's to go, patio or dine in we want to see it), r&r at a local hotel or a quick stop at a nearby shop. Once everything is documented, upload two pics to the Visit Las Cruces Hiking and Hospitality page to enter to win.