White Sands National Park New Mexico

A never-ending sea of shifting white sand that goes on for miles and miles once you reach the first sand dune west of Alamogordo, Las Cruces is what White Sands New Mexico SV 27, 100 is all about. This area is considered as a census-designated place or CDP found in Doña Ana County near Las Cruces NM in the United States. It is basically made of residences on the Missile Range and has a population of 1,651 as of 2010. [1]
It is a combination of pristine white sands that you can easily get lost in as the shifting sands can erase any footprints before or after you. There are certain parts of the dunes that are closed to tourists as the military tests their missiles but it is only for a few hours. You can still get to enjoy the crystal clear sands and even get to do a few fun activities there as well. You can reach the White Sands National Monument 34 miles northeast of US 70 and about 27 miles east of Las Cruces, New Mexico.
Quick Links: What is White Sands - History of White Sands - Facts About White Sands

What is White Sands?
These white sand dunes are in the heart of Tularosa Basin in New Mexico and are made from gypsum powder that has been deposited into the basin for thousands of years from the San Andres Mountains that have been eroded by wind, rain, and time. What you get is 275 square miles worth of ever-changing sand dunes that are cool to the touch compared to the ones found in the desert.[2] The sands here are made up of calcium sulfate and gypsum where it reflects the sun's rays instead of absorbing it hence the cool temperature that it has.
Gypsum is a typical mineral compound that you will find on Earth but it isn't common enough to be found above ground because water can dissolve it easily. This desert was shaped and made over a hundred millions of years ago where the area was once made up of a shallow sea that receded over time. The saltwater lakes that were left disappeared too because of evaporation and, with the addition of salt, gypsum from the surrounding mountains were laid on it thick. The constant wind, sun, and rain weathered the stones and mineral deposits to fine sandy grains that were then blown away by the wind to where the dunes are now seen.
You can't say that reaching the first dune you've seen it all because the wind and the shifting sands change the landscape around you even when you're just standing there gazing at the horizon. Half of these sands are within the White Sands National Park which is one of the top tourist destinations in this area. It is a surreal landscape that will leave you breathless with its majestic view of sparkling white waves of sands which can reach up to 60 feet high.

History of White Sands National Park
In 1849, a US Army led Euro-American exploration arrived at the area only to find that it was already inhabited by the Mescalero Apache. In 1861, Hispanic families began to farm in Tularosa as well as in La Luz around 1863. A group from El Paso proposed for the creation of Mescalero National Park in 1898 where they aim to protect the white sand dunes in the area and to have a game hunting preserve in place too. However, it did not follow the rules of preservation by the Department of Interior hence it was scrapped. [3]
From 1921 to 1922, United States Secretary of the Interior, Albert Fall, suggested that they build a national park that was open all year round. Again, this idea was met with plenty of obstacles and did not succeed. However, an Alamogordo insurance agent named Tom Charles liked the idea of having a national park and focused on the economic gains of having one to the area. Many supported Charles' vision hence he gained enough voices to help put White Sands National Monument up. It was President Herbert Hoover who declared White Sands to be a national monument as indicated in the Antiquities Act of 1906. The Presidential Proclamation No 2025 made sure that national monument was established and that an additional of 142, 987 acres of land to be used for scientific, scenic, and educational purposes.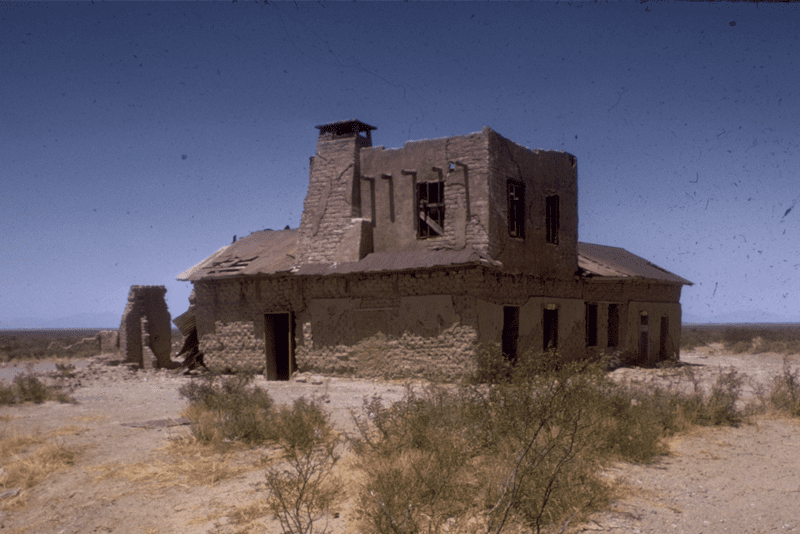 White Sands was already a favorite amongst the locals and tourists which wasn't really surprising than around 4,000 people attended the inauguration of the monument. The number of visitors continued to increase over the years and in 1935, plans for a museum, recreation centers, museums, staff residences, and restrooms began. The funding, as well as the labor used for the construction of these buildings, was from the Works Progress Administration or WPA which was the largest agency from Roosevelt's New Deal. They were later completed in 1938 and are still being used today. [4]
After the attack on Pearl Harbor, President Roosevelt's Executive Order #9029 led to the creation of the Alamogordo Bombing and Gunnery Range on 1, 243,000 acres of land in the area. With this EO, soldiers were given permission to use the area for training. In 1945, the military began testing their missiles and started requesting for park closure from time to time which is still being practiced today. The Bombing and Gunnery Range closed after the Second World War has ended and was later re-opened and was dubbed the Holloman Air Force Base. In the same year, White Sands Proving Ground was created which was later renamed to White Sands Missile Range.
National Monument to National Park
In March of 2019, U.S. Senator Martin Heinrich filed a bill to designate White Sands as a national park. The senator consulted with the officials of the White Sand National Monument, U.S. Army, White Sands Missile Range, as well as the Holloman Air Force Base prior to filing the bill in Congress. This was supported by the Las Cruces City Council, Alamogordo City Commission, Las Cruces Green Chamber of Commerce, National Park Conservation Association and others.  [17]
 On Friday, December 20, 2019, President Donald J. Trump signed into law the National Defense Authorization Act for Fiscal Year 2020, which includes a provision that re-designates White Sands National Monument as White Sands National Park, making it the 62nd designated national park in the National Park System.

Facts about White Sands National Park
Here are a few facts that you need to know about White Sands National Park:
        It is an expanse of beautiful white gypsum sands with the monument situated on the Tularosa Basin wedged between Alamogordo in the northeast and Las Cruces in the southwest.

        It was established in 1933 and covers 583 square kilometers or 225 square miles.

        It is the world's largest gypsum dunefield, including gypsum hearthmounds found nowhere else on earth

The park is home to the globe's largest collection of Ice-Age fossilized footprints and tells more than 10,000 years of human presence

        Sand dunes are dynamic as the more active ones can travel towards the northeast at the rate of 30 feet per year. The more stable sands, however, barely move at all. [

5

]

        Plants and animals that are found in this area have adapted to the harsh environment where they can tolerate intense summers and freezing winters.

        Distinct species of animals such as kit fox, Bleached Earless Lizard, and African Oryx can be found in the reserve. [

6

]
Things to Do At White Sands
White Sands New Mexico has a lot to offer travelers who are looking for a unique experience during their vacation. So what is it that you can do when you are able to reach White Sand New Mexico SV 1,000? Here are a few that you should actually try out.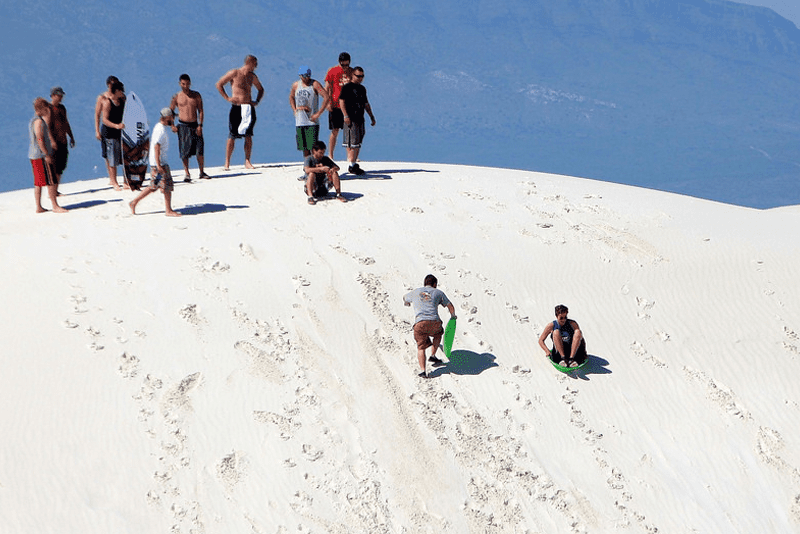 Sand Sledding –

This is an absolute must when you are in White Sands National Monument as there are dunes here that have climbed way up high and has steep sides that are perfect for sledding. This is actually encouraged in White Sands. You can bring your own plastic sled or get one from the visitor's center if you want in on the action. You'll love it. [

7

]

     Go on a Picnic –

If you just want to chill with the group then a nice picnic is in order. You can bring whatever food you want in the park as long as you don't leave any mess around. There are picnic tables near the main road so you can sit and enjoy your food and the endless white dunes.

     Explore the Dunes –

It is understandable that you will feel daunted with the idea of climbing the sand just to reach the top since most are made up of loose sand that makes it difficult to reach the top. Well, in White Sands, there is water beneath the surface so you can easily climb these sandy hills. All that you have to do is to go back where the loop is then choose a place that you want to climb and go for it. You'll be breathless when you reach the top because of the scenery.

     Hiking –

The Park offers free hikes with rangers which number in the dozen. But if you want the best, go for the Sunset Stroll which is a free hour of the guided hike before dusk so that you will not only get to know more about the White Sands but also about the flora and fauna thriving in the area. The best part? You'll get to see a beautiful sunset.
White Sand Dunes
It's hard to determine if you are seeing a lot of snow in White Sands or that there is an ocean of blue especially when the skies are clear. Either way, enjoying a walk or hike across the land is a wonderful and mesmerizing experience.
If this is your first time to go here, the Interdune Boardwalk is the least strenuous hike that you can do which is a 0.4 mile round trip walkway. On the other hand, if you want something more, the Dune Life Nature Trail is worth trying. For professional hikers, the Akali Flat Trail which skirts what is left of Lake Otero is for you as long as you know what you are in for. Keep in mind though that the latter trail doesn't have any shade and water along the way and, with the sun overhead, it's easy enough to get dehydrated. Talk to the rangers first before using this trail.[8]
White Sands National Park Weather
If you are planning on a trip to White Sands National Park, you should research the weather first as it tends to vary throughout the year. Starting from December through February, the average daytime temperatures are at 60ºF or (16ºC) with the temperatures dropping around 23ºF (-5ºC). There are occasional winter storms that can usher in the rain and some snow.
The weather from March to May is at 75ºF (24ºC) in the daytime and a cooler 40ºF (4ºC) in the evenings. You can expect high winds with gusts up to 50 mph during these months with strong windstorms being fairly common. In the months of June to August, the average daytime temperatures are at 95ºF (35ºC) up to 110ºF (38ºC). Good thing the temperatures drop in the evenings to 50 to 65ºF (10-18ºC).
Expect rainy season to begin from July all the way to September where around 10 inches of precipitation is expected. From September through November, daytime temperatures are at 80ºF (18ºC) and 40ºF (4ºC) in the evenings. During these months the days are usually sunny with light winds.[9]
White Sands National Park Hotels
Where to stay in White Sands National Park? The best place to be when traveling to this beautiful locale is at Hotel Encanto de Las Cruces. Although it is a little out of the way, what you'll get in return are full hotel amenities, fitness center, pet-friendly accommodations, free Wi-Fi, and even shuttle service just to name a few. The service is excellent and you'll get to be charmed with the local hospitality.[10]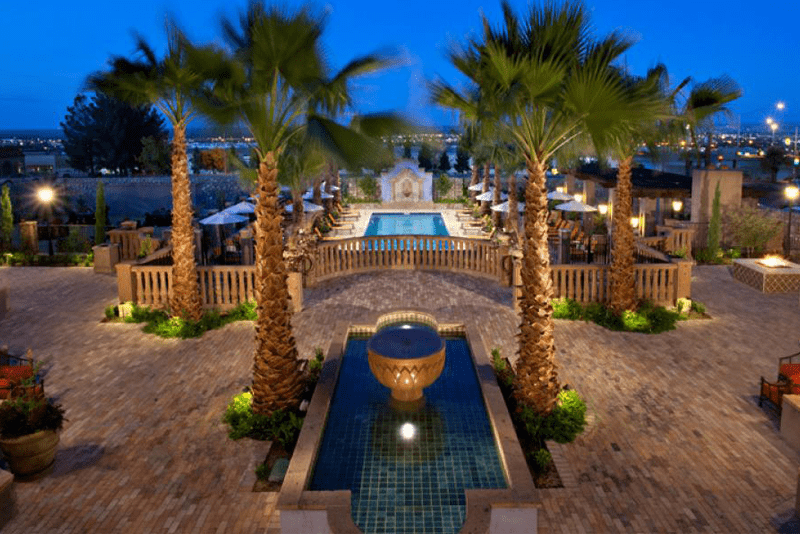 Other hotels to check out our Holiday Inn Express Hotel & Suites Las Cruces which is located near the New Mexico State University and Old Mesilla [11], Hilton Garden Inn, which is near popular tourist attractions and the airport [12], and Hampton Inn & Suites which is also near New Mexico State University and can easily access the downtown area where outdoor activities are plentiful. [13]
White Sands Missile Range
The White Sands Missile Range is a testing area for the United State Army. The testing site spans 3,200 square miles within five counties in White Sand New Mexico. It is the largest military installation found in the country where the first atomic bomb, code-named Trinity, was detonated in 1945. [14] There are several facilities to be found here not just for the US Army, but also for the Navy, Air Force, NASA, as well as other government agencies that require testing, evaluation, research, and development, as well as training activities.
White Sands Missile Range Museum
While you are in the White Sands National Park, dropping by the White Sands Missile Range Museum is worth it. Here you will be able to trace the origins of America's missile and space activities and achievements, including the beginning of the atomic age. [15] The highlight is the missile installation in the museum itself where you can take snapshots of the various missiles that have been used by the military over the years. You will find the Loon, Patriot, and Pershing II just to name a few. These missiles date back to WWII to the Gulf War.[16]
Filming History
This area has been featured in various western films such as Four Faces West, The Hired Hand, and Young Guns II. In 1992, the crime film, White Sands, contained scenes that were shot within the national monument.
References:
    

https://en.wikipedia.org/wiki/White_Sands,_New_Mexico

    

http://www.americansouthwest.net/new_mexico/white_sands/national_monument.html

    

https://en.wikipedia.org/wiki/White_Sands_National_Monument

    

https://www.nps.gov/whsa/learn/historyculture/short-history-of-white-sands-national-monument.htm

    

https://www.newmexico.org/places-to-go/regions-cities/southeast/white-sands-national-monument/

    

https://www.atlasobscura.com/places/white-sands-national-monument

    

https://www.dangerous-business.com/2015/11/exploring-white-sands-national-monument/

    

https://www.5280.com/2017/08/first-timers-guide-white-sands-national-monument-alamogordo-new-mexico/

    

https://www.nps.gov/whsa/planyourvisit/weather.htm

https://www.tripadvisor.com.ph/Hotel_Review-g47087-d92881-Reviews-Hotel_Encanto_de_Las_Cruces-Las_Cruces_New_Mexico.html

https://www.tripadvisor.com.ph/Hotel_Review-g47087-d631385-Reviews-Holiday_Inn_Express_Hotel_Suites_Las_Cruces-Las_Cruces_New_Mexico.html

https://www.tripadvisor.com.ph/Hotel_Review-g47087-d1553791-Reviews-Hilton_Garden_Inn_Las_Cruces-Las_Cruces_New_Mexico.html

https://www.tripadvisor.com.ph/Hotel_Review-g47087-d651352-Reviews-Hampton_Inn_Suites_Las_Cruces_I_25-Las_Cruces_New_Mexico.html

https://en.wikipedia.org/wiki/White_Sands_Missile_Range

http://www.wsmr-history.org/Museum.htm

https://roadtrippers.com/stories/white-sands-missile-park?lng=-96.67528&lat=40.80972&z=4