Visit Las Cruces' new, free digital sign up makes it easier to claim discounts, rewards
Visit Las Cruces is launching its annual Restaurant Week Aug. 4-13. It's a week of delicious fare, discounts and rewards aimed at bringing business to restaurants throughout Las Cruces and Mesilla.
With VLC's free digital pass everyone participating can reap the benefits and indulge in the plethora of local cuisine with the use of their mobile device and collect rewards.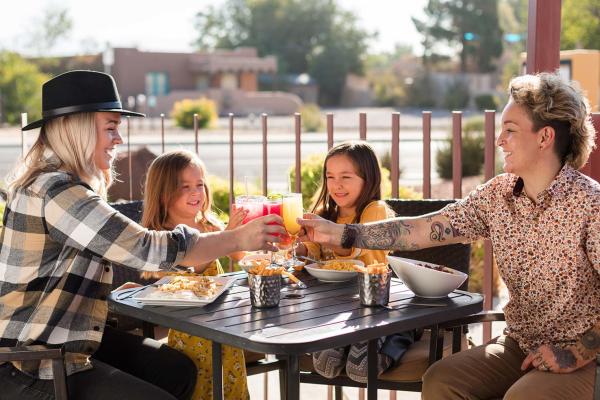 "We wanted to bring some well-deserved attention to Las Cruces and Mesilla dining establishments by continuing Restaurant Week," VLC Executive Director Rochelle Miller-Hernandez said. "Local restaurants provided feedback on ways to improve the experience for everyone involved. The use of a digital pass makes the experience user-friendly and easy to track."
Sign up for the digital pass opens Aug. 1 via VisitLasCruces.com. Following sign up, the pass will be instantly delivered to the user's mobile device where they can then start their culinary adventure. There are no fees or apps to download.
Current participating restaurants include:
A Bite of Belgium
Amador Patio Bar Grill
Blake's Lotaburger (Valley Dr.)
Boba Café (Espina St.)
Double Eagle
Downtown Blues Coffee
Dry Point Distillers
Grounded
Hacienda de Mesilla
Heart of the Desert Pistachios & Wine (Mesilla, NM)
Kind Bread Co.
La Posta de Mesilla
Luna Rossa Winery & Pizzeria
Matteo's Mexican Food
Milagro Coffee y Espresso
NM Vintage Wines
Nopalito Restaurant
Roadrunner Pizza
Sakura Japanese House
Salud! de Mesilla
Sassy Grass Juice Bar & Lounge
Simply Fresh
Spotted Dog Brewery
Tacos and Shell-ah's
The Paleta Bar Las Cruces
More establishments are expected to join and will be announced upon sign-up for the pass.
During Restaurant week, customers can acquire points through check-ins and discount redemptions on the pass. Users will be able to see their earned points which they can later redeem for VLC prizes.
Visit one location, receive an official Restaurant Week sticker; five locations, receive an official Restaurant Week sticker and water bottle; and more than 10 locations, receive an official Restaurant Week sticker, water bottle and T-shirt.
The digital pass is operated through the tech company Bandwango. Its technology is designed to support free and paid experiences for users.