New additions of air racing, VIP tickets elevate annual family-friendly event
Calling all aviation aficionados, spacecraft enthusiasts, and motor vehicle admirers!

The inaugural Las Cruces Air and Space Expo (LCASE) is set to soar from 10 a.m. to 4 p.m. Saturday, Oct. 21, 2023, at Las Cruces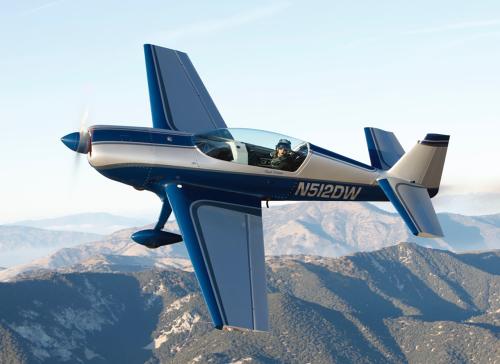 International Airport, 8990 Zia Boulevard. Admission is free.

LCASE will launch with a thrilling lineup. The 2023 event will include pylon air racing, airshow acts, food and drink, vendors, exhibits, displays and more.

"We're ecstatic to provide a platform where the community can come together, learn, and most importantly, have fun," said Janel Carnero, a key event organizer. "Whether you're an aircraft guru or simply someone looking for a family-friendly day out, LCASE has something for everyone."

Expo visitors will be treated to a visually stunning array of displays. The newest addition is Next Generation Air Racing, pylon air racing, which is touted as the "world's fastest motor sport."

Mayor Ken Miyagishima is excited Sport Class Air Racing, the association supporting the innovative work being done in high-performance aircraft, will be participating in the upcoming race at the Expo.

"We are excited to bring Sport Class Air Racing to our event and to treat airshow and air race fans to 'NASCAR in the sky,' with high performance, kit-built airplanes safely flying around the pylons at speeds up to 325 mph," Miyagishima said.

Other event highlights include:
A diverse lineup of airplanes and helicopters, spanning from the antique to the modern.
Engaging aerospace exhibits detailing the marvels of outer space exploration.
An immersive STEM corner, catering to young, inquisitive minds.
A riveting display of fast cars, classic muscle cars, vintage antiques, powerful motorcycles, and more.
But the attractions don't just sit idly – they soar!

Performers include Jive Kirby, Stephen Covington, Chuck Coleman, and Undaunted Air Shows. The world's first and only armless pilot, black belt, scuba diver and cyclist Jessica Cox will join as a special guest.

Although the event is free to attend, there is an opportunity to purchase premium parking and premium seating tickets for the event – which will be sold separately. Premium seating tickets include shaded seating with a center view of the aerials, VIP bathroom access and beverages.

For event details and Expo updates, or to purchase VIP tickets, visit LasCrucesAirandSpaceExpo.com.

People looking to take a more active role in the event – whether as a sponsor, vendor, volunteer, or even exhibitor – please reach out to LCASE.NM@gmail.com.