September is a Monumental Month for Lovers of the Great Outdoors!
Las Cruces and the surrounding area always offers the best of the great Southern New Mexico outdoors. Blessed with amazing natural beauty, great weather and the wide open sky, Las Cruces is the outdoor recreation enthusiast's dream year round. But each September, we celebrate outdoor adventure, nature, history, and cultural experiences with special events and tours as part of Monuments to Main Street.
Over 64 Ways to Do Las Cruces Your Way!
Whether your idea of outdoor fun is a leisurely Sunset Stroll at White Sands National Monument, a white knuckle Bike Race through the monuments, or a Jeep Tour along the famed Rio Grande,  Monuments to Mainstreet is guaranteed to offer up some amazing outdoor fun that's just your speed.
Explore the history and wonder of our area through one of many special tours and hikes, roll up your sleeves and get competitive with a 5K on Picacho Mountain, or hop on a plane and explore the geologic wonder of Kilbourne Hole Crater. And every outdoor enthusiast will want to join in the celebration of all things outdoors, Picacho Mountain Outdoor Festival with 5K Fun Run and Walk, a 2 day festival complete with chile rellenos cook-of contest.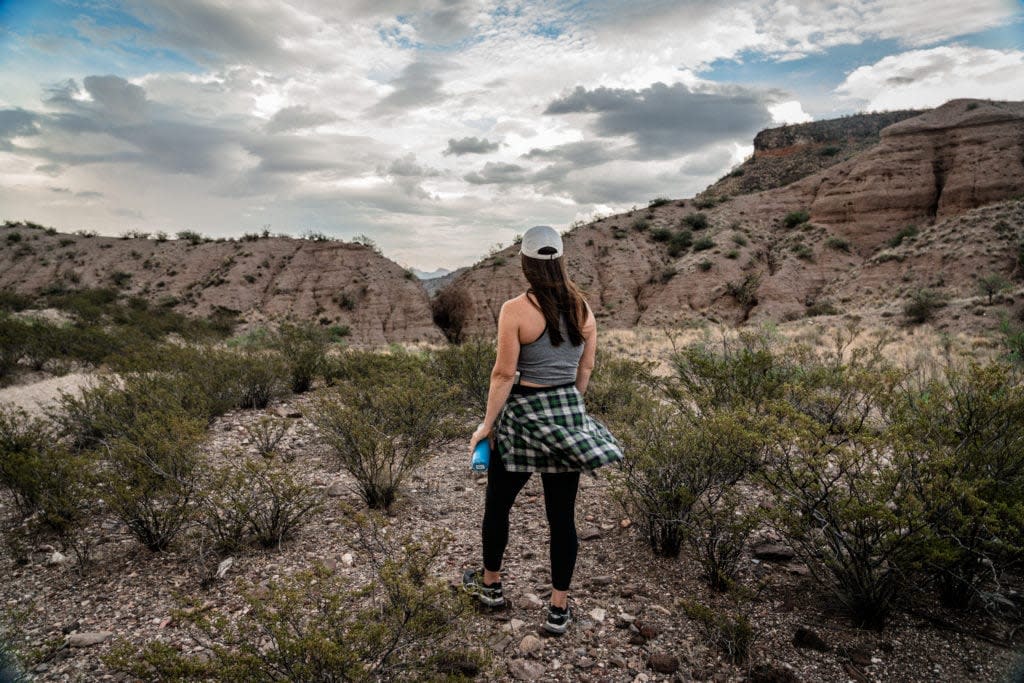 EXPLORING THE GREAT OUTDOORS ON FOOT!
Monuments to Mainstreet offers up over 12 amazing hikes this year, ranging from beginner to a little more challenging. Do you enjoy the wonder of nature, wildlife and geology? You won't want to miss the Aden Crater: Rugged Wonderland Guided Hike where you'll see unique wildlife, geologic gems, and explore Aden Crater believed to have last erupted 16,000 years ago. Join the Discovery Site Tour at the Prehistoric Trackways National Monument where you'll see fossilized "trackways" or footprints of amphibians, reptiles and insects dating back 280 million years.
Interested in other hikes where you're sure to see some spectacular views and amazing geology and wildlife? Check out the Organ Mountain Pine Tree Trail Hike where you'll travel a 4.5 loop through the gorgeous Organ Mountains. Bring your camera for this one! Join the Picacho Peak Hike for a 1.5 mile trek to the peak of this volcanic mountain where you'll enjoy spectacular views of the Mesilla Valley and Organ Mountains. For a rare experience in the Chihuahuan Desert, take the Slot Canyon Tour on a short hike through a quiet canyon filled with desert willow and wildlife and descend into a unique slot canyon with dramatic views for a rare and surreal experience.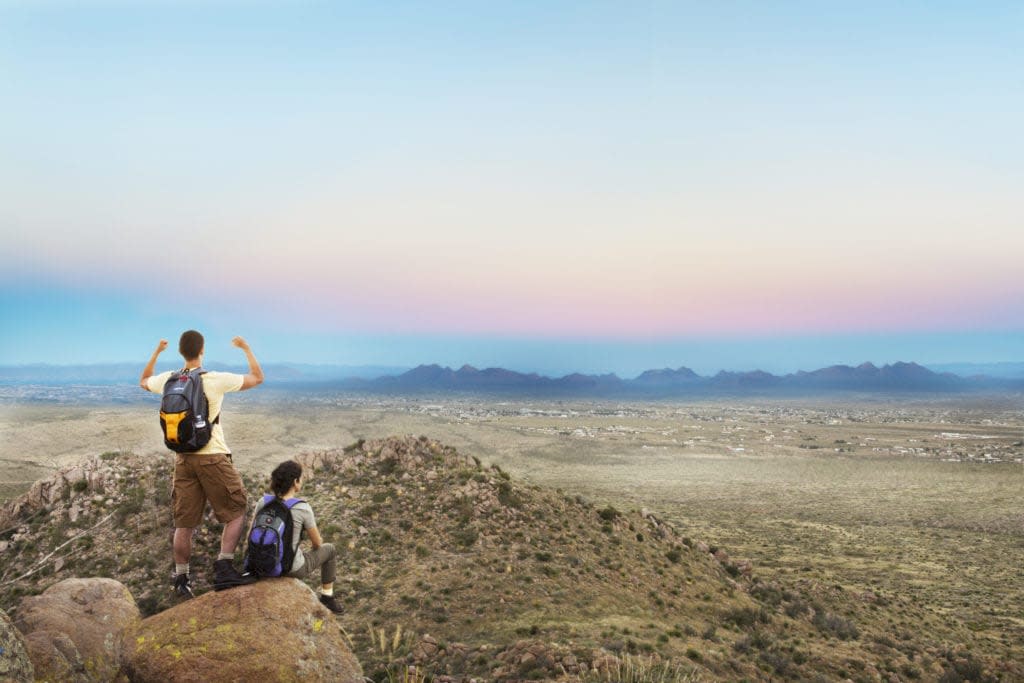 The name says it all! Join the Top of the World Ridge Hike. A gentle walk up a lush ridge takes you to the breathtaking summit of Top of the World Ridge where you'll wonder at a 360 degree view of all the mountain ranges within the Organ Mountains- Desert Peaks National Monument into Texas, Central NM and Mexico. Wildlife abounds and the landscapes are amazing.
White Sands by Day or Night! Enjoy the painted skies over the dunes with a White Sands National Monument Sunset Stroll, or enjoy the glow of the moon over the dunes with a  White Sands National Monument Full Moon Hike.
Looking for a new passion? Join a beginner level Bird Walk with the Mesilla Valley Audubon Society and learn about local birds.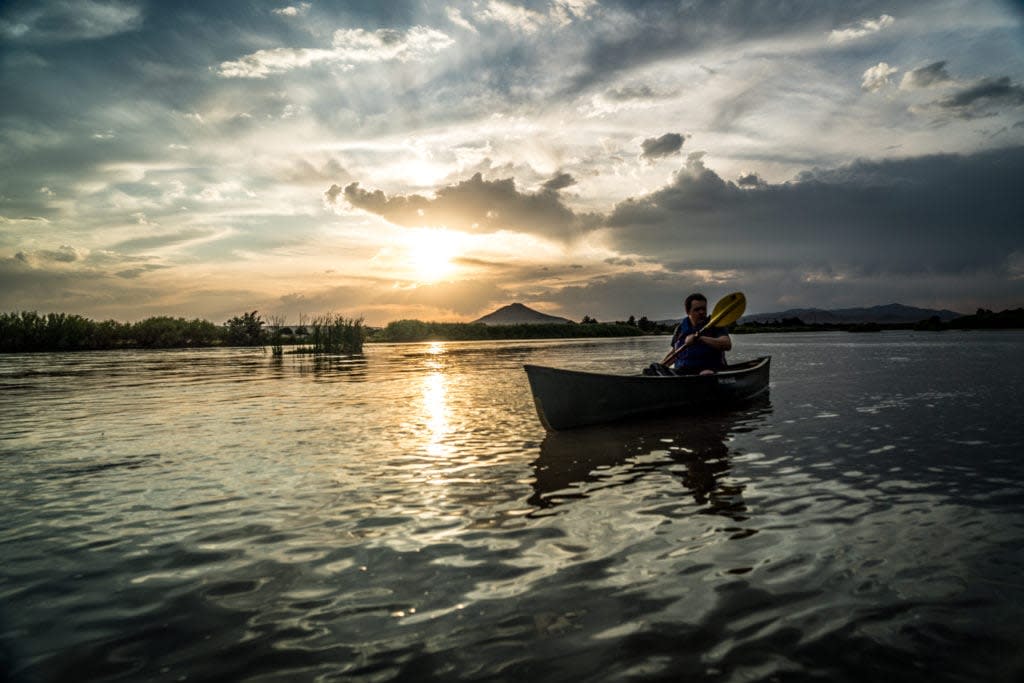 BIKEPACKING & STARGAZING, RAFTING THE RIO GRANDE AND MORE!
Ready to see the sites from a different vantage point? When you're ready to hang up your hiking boots check out these active events. Join in the Horney Toad Hustle Mountain Bike Race to get the adrenaline flowing. You'll see some monumental sights during this race. Ready to learn more about bikepacking in the National Monument? Join in a Bikepacking & Stargazing Campout to Leasburg Dam State Park, a scenic trip to Leasburg Dam State Park where you'll enjoy some evening stargazing and live music. Be sure to register in advance for an introductory meeting and bike check.
When you're ready to cool down, you may want to head to the Rio Grande for the Mesilla River Run! Inner Tube Rafting Trip on the Rio Grande. Take a 1 ½ hour lazy float trip down the Rio Grande in a Funyak or river tube and see the sites of the Organ Mountain - Desert Peaks Monument.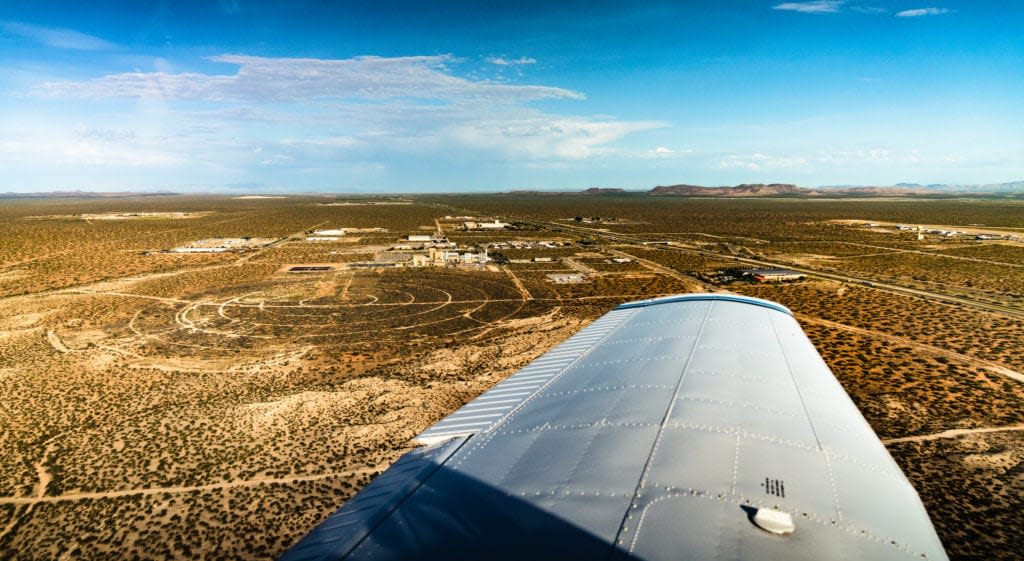 AIRBORNE ADVENTURE AND SPECIAL TOURS
Like a little history with your adventure? Explore the history of the Apollo Space program with a Maars to the Moon Plane Tour at Kilbourne Hole Crater. Kilbourne Hole is a famous mile-wide volcanic maar crater believed to be 80,000 years old. This geologic wonder was used by Apollo 12-17 missions to train astronauts. See the iconic Organ Mountains from a new vantage point with an Organ Mountains City-to-Sky Plane Tour. You'll travel up the Rio Grande and get an amazing view of the city and fly along the Organ Mountains.
Get a close view of World War II bombardier training with a WWII Bombardier Targets Plane Tour. You'll fly over the giant bombing targets in the desert that were part of the training in 1942.
(Image - WW2 Bombardier here and Jeep Tour further down tp break up?)
And if you prefer your adventure from ground level, hop on a Monumental Jeep Tour for a four-wheeled adventure in the Organ Mountains where you'll explore its beauty and geology. Visit the Apollo Astronaut Training Site or Tonuco Mountain along the Rio Grande.
Monuments to Main Street continues through the month of September with outdoor adventure, cultural experiences, historic tours and great events.
For a full schedule of events and more information click here.
Every effort has been made to ensure the accuracy of event information. Visit Las Cruces assumes no responsibility for event errors, changes, or omissions.
Related Blogs: